In previous iterations of Minecraft, there was once a strange phenomenon called the Farlands. The Farlands, as they were called, were a terrain bug that occurred when the game's noise generator was overflowed.
The bug would also appear 1,004,000,000 blocks away from the player's initial spawn point. When the error occurred, the game would create a strange cluster biome of tall caverns that the player could climb into, as shown below.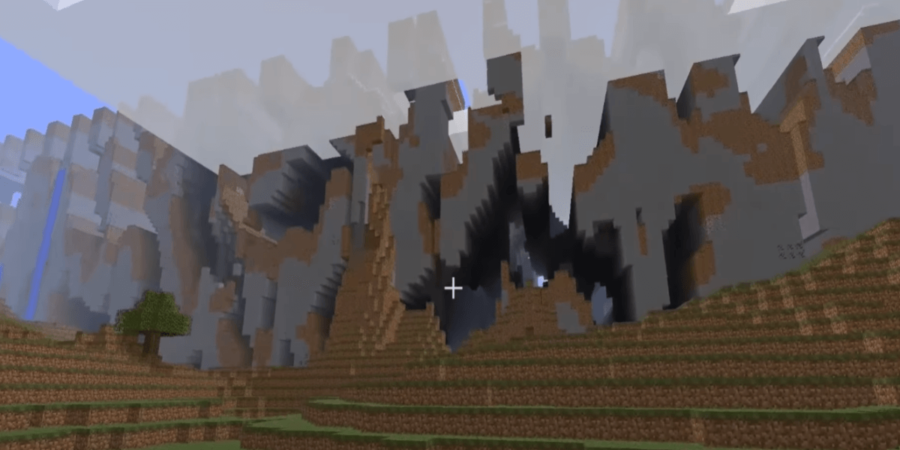 Since its initial discovery in Minecraft Infdev 20100327, the Farlands would be patched out of the game. However, it is still possible to locate the Farlands in the Bedrock version of the game. In the Bedrock version, you can find the farlands starting to generate at 12,550,821 and −12,550,824.
From this point, they will keep generating the biome abnormality nearly indefinitely. However, there not much to the Farlands besides a strange sight to see, It's also nearly impossible to get to the location legitly without teleporting.
In fact, it has actually taken a few players years to walk to the location. Nonetheless, the Farlands is still an interesting footnote in the game's history and has even been canonized by being a location in the Minecraft Story mode.
For more on Minecraft, we recommend checking out both How to Install Shaders in Minecraft and How to Use the Set Time Command in Minecraft