If the Minecraft download or install button is not working for you, you are not alone. In short, many users encounter issues with Minecraft's download button for reasons such as outdated Windows or Microsoft Store installs. Other problems that can cause errors with Minecraft downloading include broader server issues and older caches. In the case of server issues, you will need to check if the Minecraft servers are down. But if the servers are not down, the Minecraft download button issue can be solved using a few troubleshooting steps.
How to fix the Minecraft download button and installer not working
To fix the Minecraft download button and installer, you must try one or two troubleshooting steps. The first is to update your Windows install on your PC. You can update Windows by clicking the Windows icon on the bottom left of your screen. After clicking the Windows icon, type update into the search bar. Doing so makes an option called Check For Updates appear.
Related: Why is Minecraft Realms not saving?
Click Check For Updates, and on the next page, you can run a check for any updates for Windows. If the check finds a missing update, install it, and it should fix the problem of Minecraft's download button not working. But if updating Windows has not fixed Minecraft's download button, you need to try updating and resetting the Mircosoft store. First, try resetting the store by finding it under the Apps and features option in Windows settings. You can find Apps and features by typing it in the Window's search bar at the bottom left of your screen.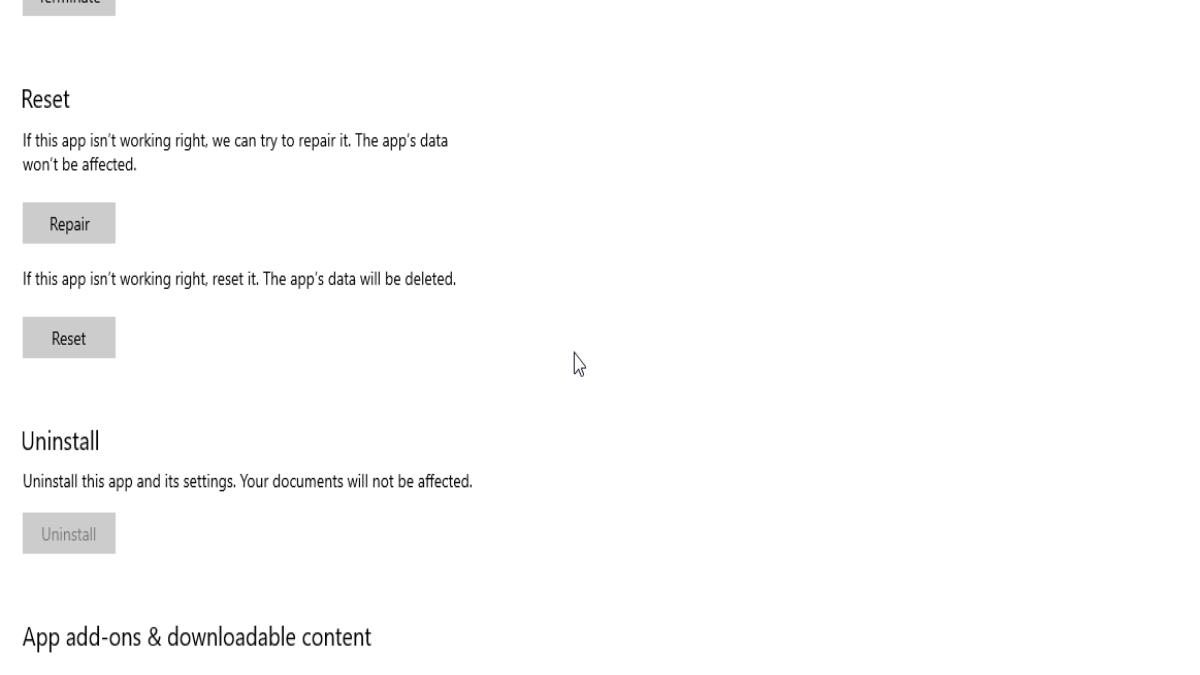 Doing so will make Apps & features appear in the results. Click on Apps & features, then type "Microsoft Store" into the search bar shown above. After typing "Microsoft Store," click on its icon when it appears and find and click the Advanced options button. Under Advanced options, find a button that says Reset and click it. Doing so will reset the Mircosoft Store and allow you to download Minecraft using the installer and download button.
For more on Minecraft, we at Pro Game Guides have you covered with guides like Cool Minecraft Houses – Ideas for your next Build! and Everything to know about Minecraft Frogs – Where they spawn, how to breed, & more!