Magic: The Gathering Arena is the best place to start when you've just built the perfect deck and are looking to try it out on players. Through this game, you can test out new decks without monetary commitment, determining their synergy before you spend money on the cards in real life. Queue times in MTG Arena are relatively short due to the game's long-running community. However, there is an infinite queue bug that can stop you in your tracks. Here's how to fix the infinite queue time bug in Magic: The Gathering Arena.
MTG Arena Stuck in infinite queue - how to fix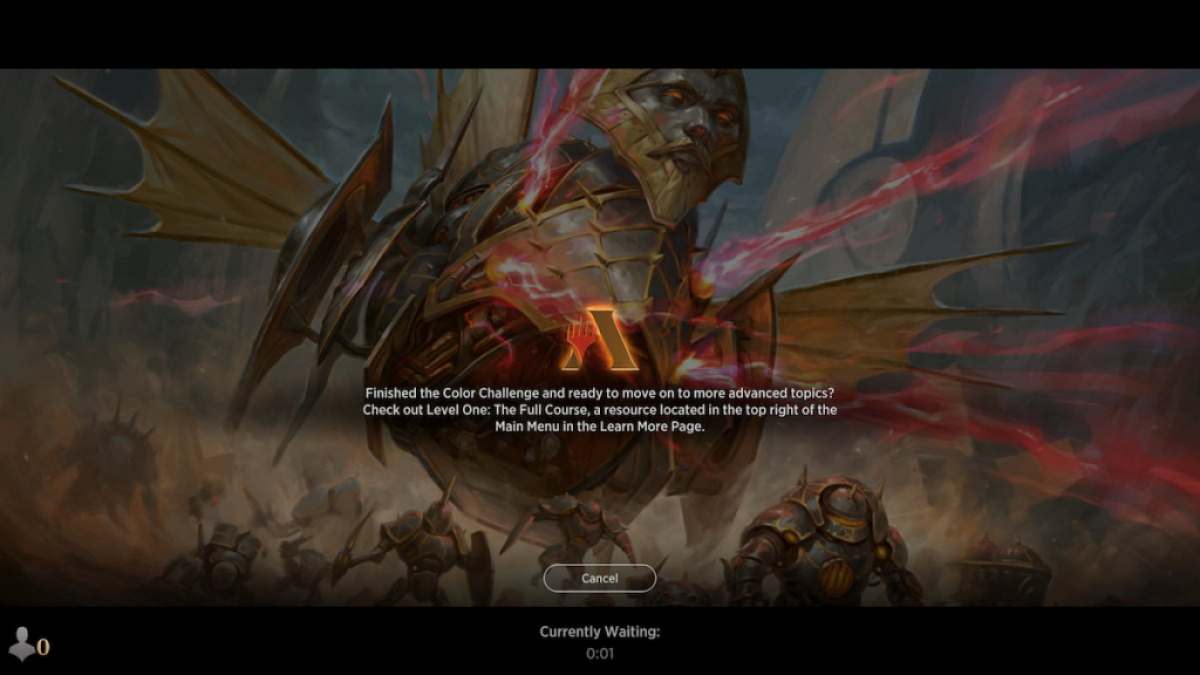 When you've been in an MTG Arena queue for several minutes, you may be experiencing the infinite queue bug. To fix this issue, see if you can press the Cancel button directly above the queue timer. Once you cancel your current queue, try queueing for a match again. MTG Arena is known to freeze when you press Cancel, especially if you're experiencing this glitch in particular. If this occurs, close the application through your device's taskbar.
Related: MTG Arena Codes (December 2022)
MTG Arena may prevent you from closing the game through your taskbar, but you can press Alt and F4 at the same time to shut down the game. If this game is extremely stubborn, refusing to close the application, try opening Task Manager. You can do this by either searching in your taskbar or pressing Ctrl, Shift, and Esc all at once. From here, type MTGA while the window is in focus, and this should reveal the MTG Arena application. To shut it down, right-click and select End Task. Once you close down the game, try restarting MTG Arena and attempting to queue once again.
For more MTG Arena guides, come check out How to Fix MTG Arena Network Error here on Pro Game Guides.