When a new set comes out, MTG Arena typically offers three free packs from that set when you redeem a certain code. This tradition started back in 2019, beginning with the Ravnica sets. These free rewards allow players to experiment with the new set as soon as it releases, testing out the most recent mechanics at no cost. With the advent of Phyrexia: All Will Be One, players are aching to get their hands on the new packs. Come join us as we explain whether there's an MTG Arena code for Phyrexia: All Will Be One.
What's the MTG Arena code for Phyrexia: All Will Be One?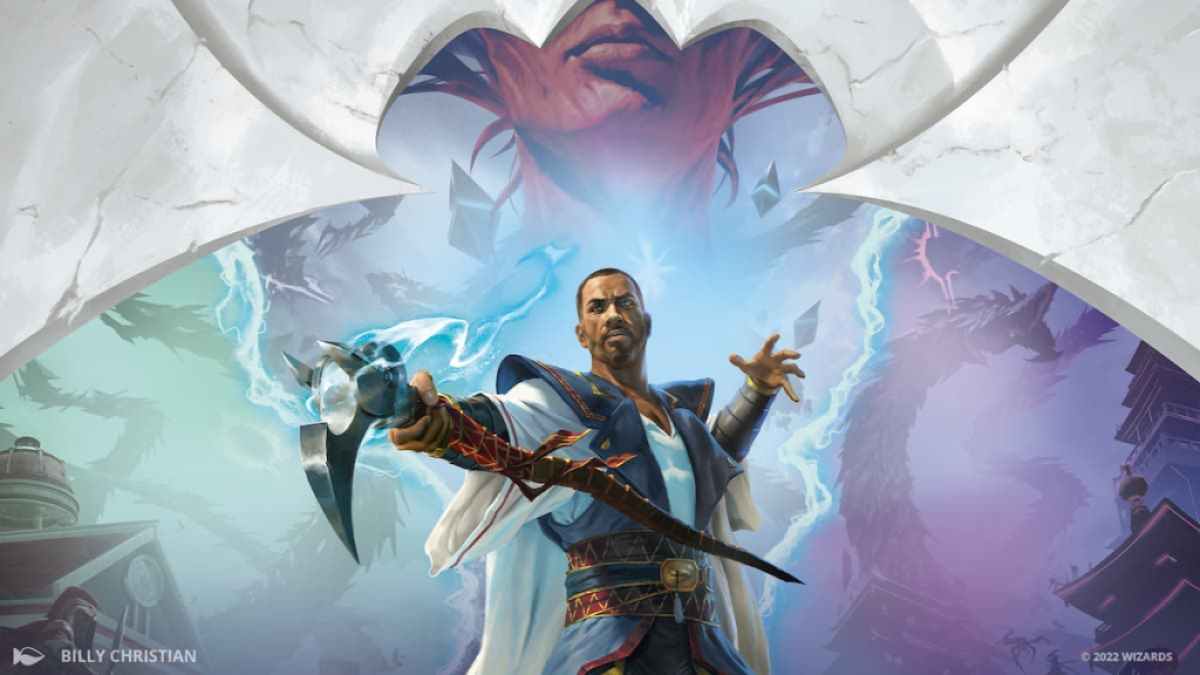 There is no Phyrexia: All Will Be One booster pack code for MTG Arena, but don't fret. The rewards are still being offered, the only difference is that they can be claimed through the in-game Mail menu. This prevents players from having to search for codes online and instead supplies all of the packs through the game itself. In addition to the three booster packs, MTG Arena offers five free Phyrexia-themed basic lands.
Related: Best ways to farm XP in MTG Arena
The Mail menu is a new feature in MTG Arena and may become the go-to source for future free booster packs. To access this menu, select the envelope-shaped icon on the top right, next to the question mark Learn More icon. Here, you can claim the three free Phyrexia booster packs and view recent patch notes. Despite this unexpected change, you can still redeem MTG Arena codes in the Shop, so the codes function will not be removed from the game.
For more MTG Arena guides, come check out Is the MTG Arena Phyrexia Mastery pass worth buying? here on Pro Game Guides.