New World's Store is the go-to place to find the best cosmetic items for the game. By pressing ESC, you can navigate to the store and find weapon skins, dyes, housing items, bundles.
Related: How to Fix the Connection Error Searching For Worlds in New World
However, some players have struggled with purchasing items from the store. When they buy an item, they're instead greeted with an error message reading "Transaction Failed 408." But have no fear, there are a few simple solutions to this error.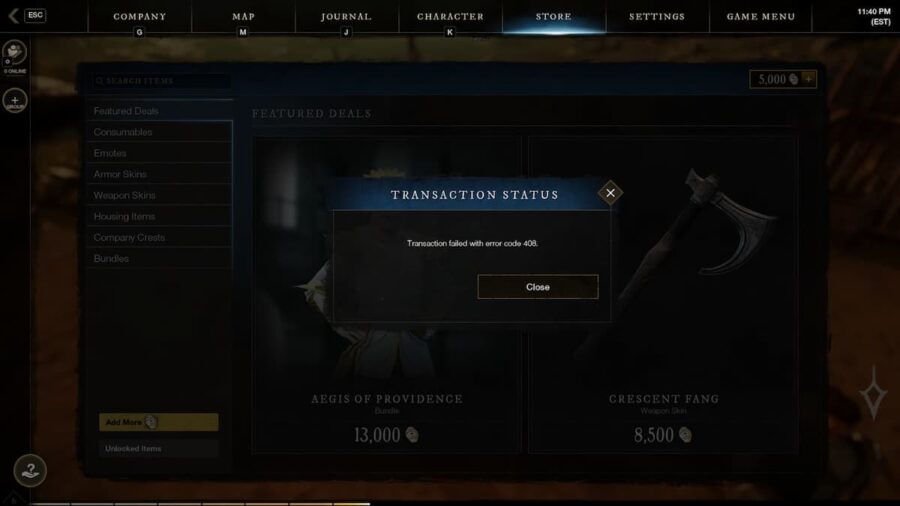 The easiest fix is to try and restart your New World game and try to make the purchase again. However, if you're still having issues, you'll need to navigate to the game's files. Once you're there, select the New World Icon, and select Run as Administrator.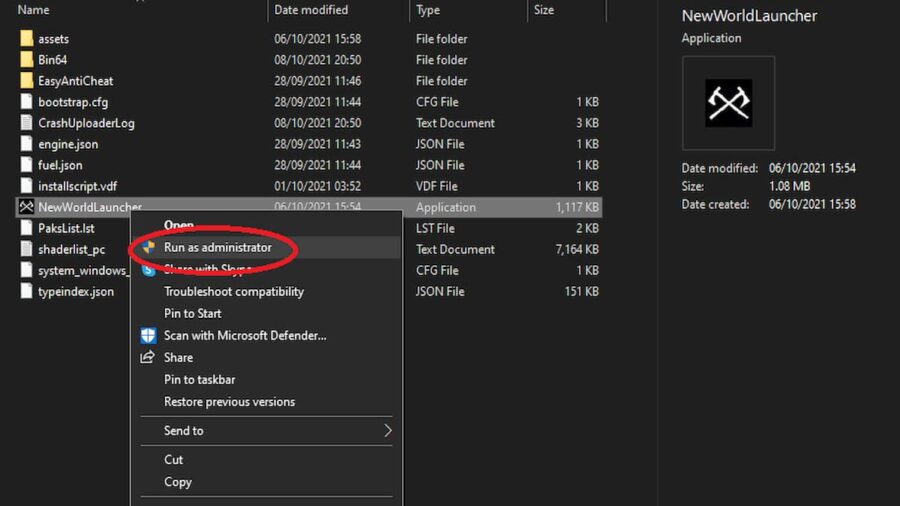 There's another option if this fix doesn't work and you're running the game through Steam. All you have to do is enable the Steam Overlay for New World. To do this, right-click the game in your Steam library, and make sure the Enable the Steam Overlay while in-game option.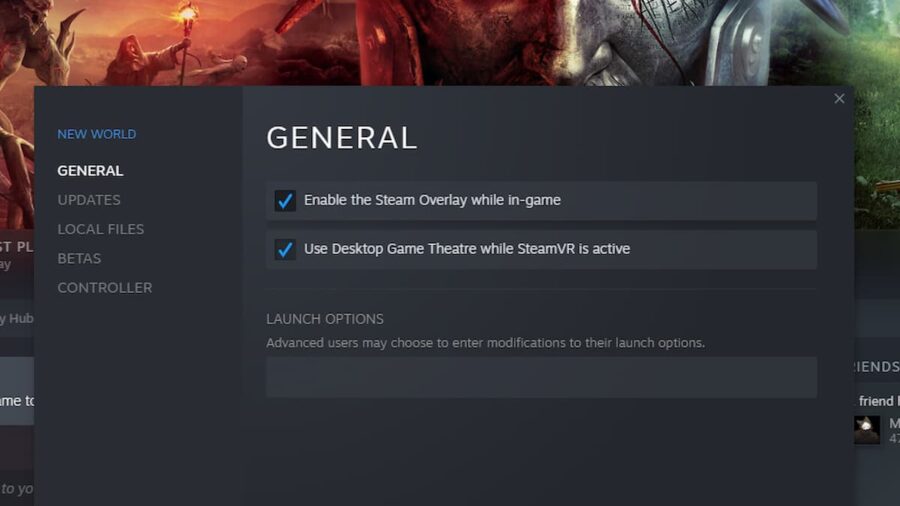 It's thought that the 408 Error is related to connection issues between the store and player's computers. The above fixes attempt to remove the friction between the store and your computer. If you're still having issues, you may want to look into your router or port forwarding settings.
Still having issues in New World? Check out How to fix the Character Creation Disabled error in New World on Pro Game Guides.