To get the Royal Fisher skin set in New World, players will need to first link their Twitch accounts to the New World Twitch drops hub. Start by heading the New World Twitch drops hub and log into your Twitch account via the link box that says "sign into your Twitch account."
Update: Amazon Games has made an error regarding the release of the Royal Fisher Skin Twitch Drop. The drop has been delayed and will come out alongside the Void Gauntlet update.
After you link your Twitch account, you will need to sign into the Steam account you use to play New World and link it. Linking Steam will require you to punch your Steam info into the Steam tab that will show up afterward.
However, you won't need to do this step if you already linked your Steam account to Twitch beforehand.
In this case, logging into Twitch will be enough, and all you will need to do next is hit the button that says activate Twitch drops.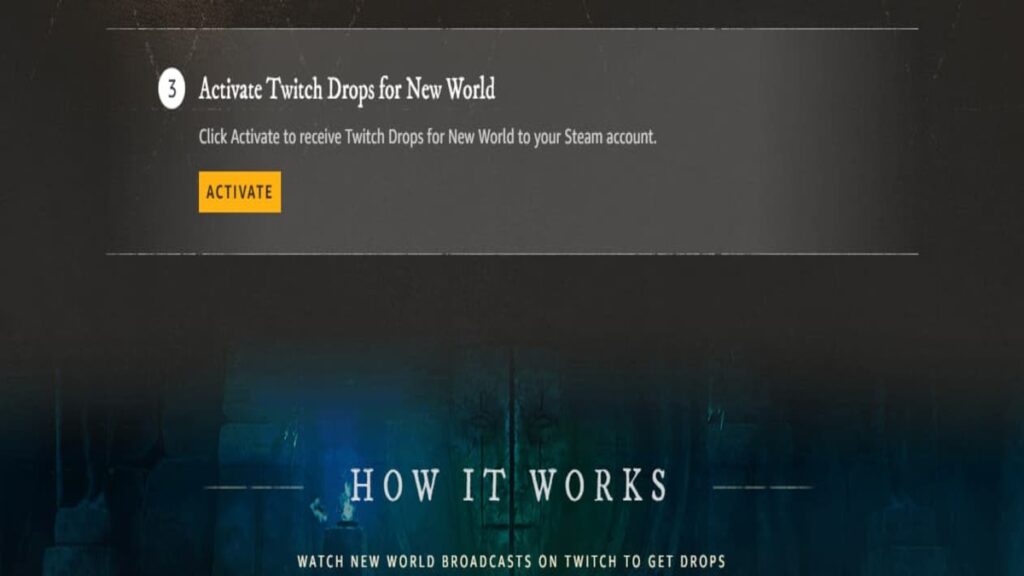 When you hit activate Twitch drops, you will be able to get the Royal Fisher skin set by watching a New World stream that has drops enabled.
You can find a stream with drops enabled by heading to the New World section of Twitch and looking for the tag drops enabled. That said, find a stream, watch it for at least an hour, and you will be able to get the Royal Fisher skin set.
For more on New World, Pro Game Guides has you covered with a massive and ever-expanding catalog of guides.