The latest in developer updates from the team behind one of the biggest MMOs of all time, New World, is finally upon us. The holiday spirit is upon us, and it's clear in all of the updates being made! For starters, the Winter Convergence Festival dawns on Aeuternum again for players to enjoy. You will be able to visit the Winter villages and team up with between 15 and 20 players to fight a new world boss named The Winter Warrior. During this time, you'll be able to earn skins, emotes, housing items, and more!
Players can also look forward to the Starstone Amrine Mash-up Expedition in this update. This is a late-game version of an earlier Expedition that will provide players with new challenges to endure. This will also be released alongside new War roster restrictions and Company switching cooldowns. This is to mitigate what's known as Shell Companies. These are multiple Companies controlled by the same players within a server. This is being done to improve the quality-of-life features associated with players participating in Wars.
Related: New World Server Populations (December 2022) – List and Current Status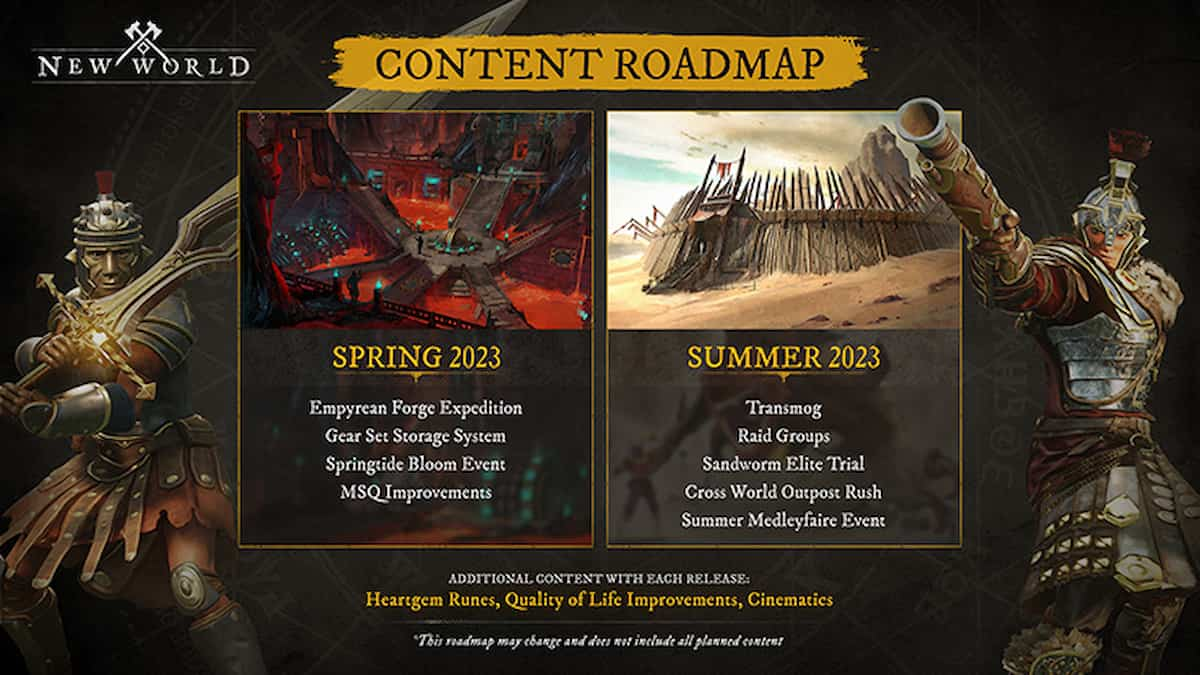 The final update provided by the team was a roadmap outlining both the spring and summer of 2023. This included several updates to look forward to, including new Expeditions, raid groups, and more! You can check out the exact details below.
For more New World, check out both How to solve 'A God Awakens' Puzzle in New World and New World: Patch Notes (December 2022) only on Pro Game Guides.