Fans of classic Super Nintendo game ActRaiser got a surprise recently, as Actraiser Renaissance was released. Revealed as part of Nintendo's Direct presentation, on Thursday, September 23rd, Actraiser Renaissance is a remaster and recreation of the original.
A game many called ahead of its time, ActRaiser combined city-building elements with Castlevania-like platforming. Initially released in 1990 and getting a sequel, ActRaiser 2, in 1993, the series has remained dormant for close to two decades.
Now, 18 years later, we'll be seeing the first new entry in the series with Actraiser Renaissance.
Related: 8 Best JRPGs on Nintendo Switch 2020
This game brings the same stylish mesh of tight platforming and city-building with new super clean sprite-base graphics and a gorgeous soundtrack. Actraiser Renaissance boasts remastered graphics, enhanced game systems, a deep story, and a unique gameplay loop. Battling with either the sword-wielding knight, or bow-equipped angel, you must defend the realm from a host of demonic enemies across two game modes.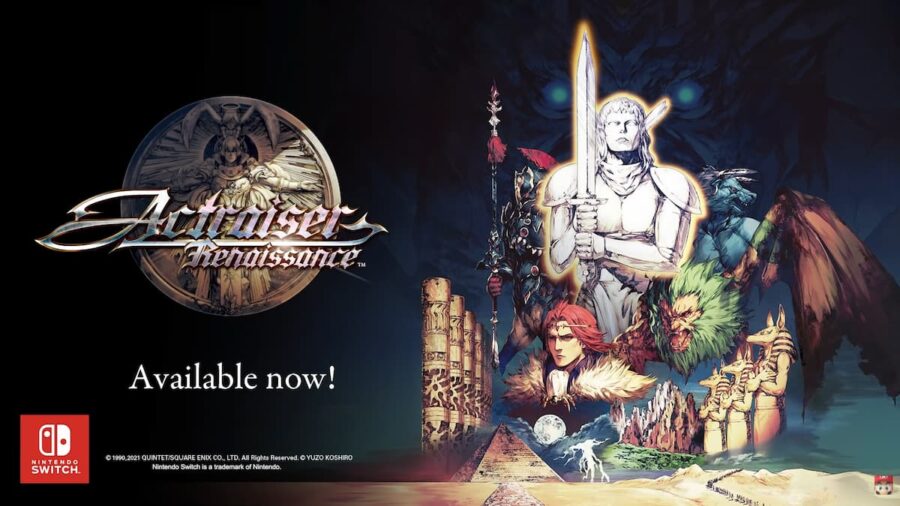 The game launched fully on September 24th, available from the Nintendo eShop. However, it is unlikely to receive a boxed-release as well.
If you want to try the original ActRaiser before Actraiser Renaissance, then check out Pro Game Guides article on The Best Video Games for PC