Hygiene is an important stat to manage and keep high, as if you let it get out of hand, you can quickly lose respect with those around in Nobody The Turnaround. Luckily, managing your Hygiene is not difficult as long as you understand how the system works. Here is how to manage your Hygiene in Nobody The Turnaround.
Nobody The Turnaround Hygiene System - Explained
The Hygiene system imitates the actual health practice by requiring players to manage their Hygiene for their betterment. That said, managing your Hygiene is a good idea because not doing so leads to debuffs that lower your character's respect in Nobody The Turnaround. Low respect makes it harder to earn money from jobs and reduces the number of dialogue options. Luckily you can increase your Hygiene by washing your clothes and taking a bath/shower.
How to increase Hygiene in Nobody The Turnaround
You can increase your Hygiene in Nobody the Turnaround by taking a bath/shower or washing your clothes. The first method for taking a bath or shower in Nobody the Turnaround is to pay for rooms at Hotels that provide showers or baths. Eventually, players will get the option to buy or rent a home when they reach day 19. If you already own a house or rent one, you can usually take a shower by finding it inside your home, as shown below: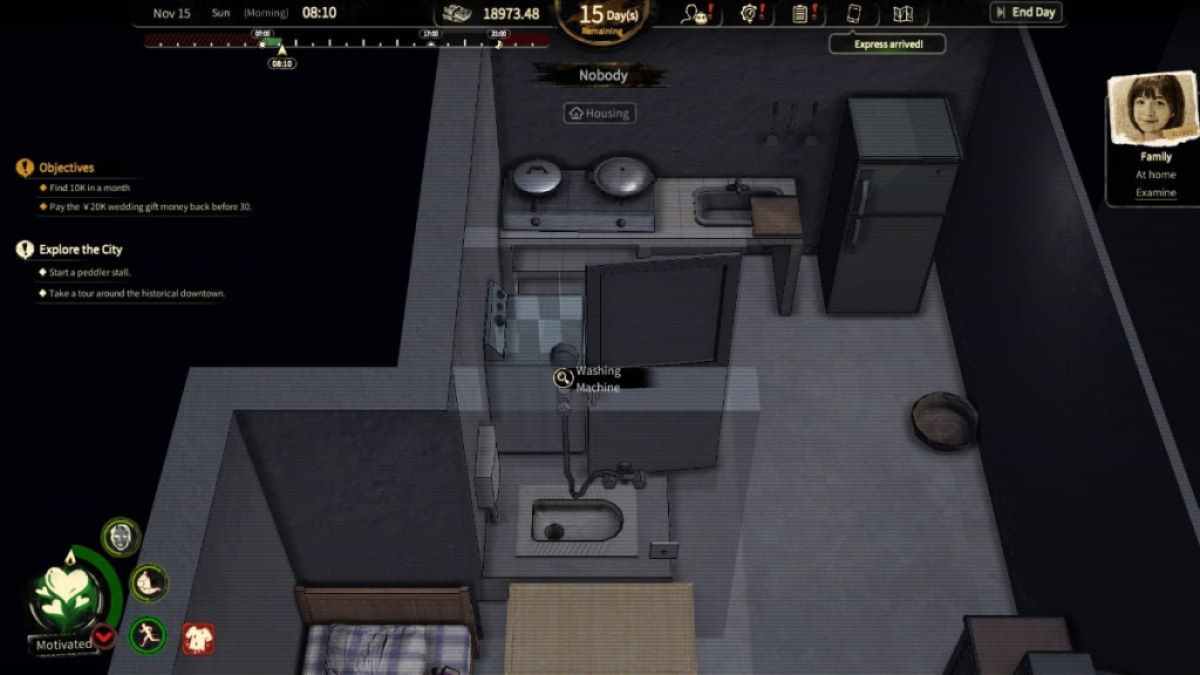 Related: 8 games you should pick up during the Steam Autumn Sale
You can also wash at fountains or restroom sinks by walking up and pressing the E key. Washing at either fountains or restrooms will start a small mini-game where you must choose a card with a smiley face for a positive result. The cards seem random, so it's a matter of guessing which card is the smiley face. Luckily if you fail the mini-game, you can always try again with no consequences until you get the correct card. However, washing at fountains or taking a shower won't clean your clothes.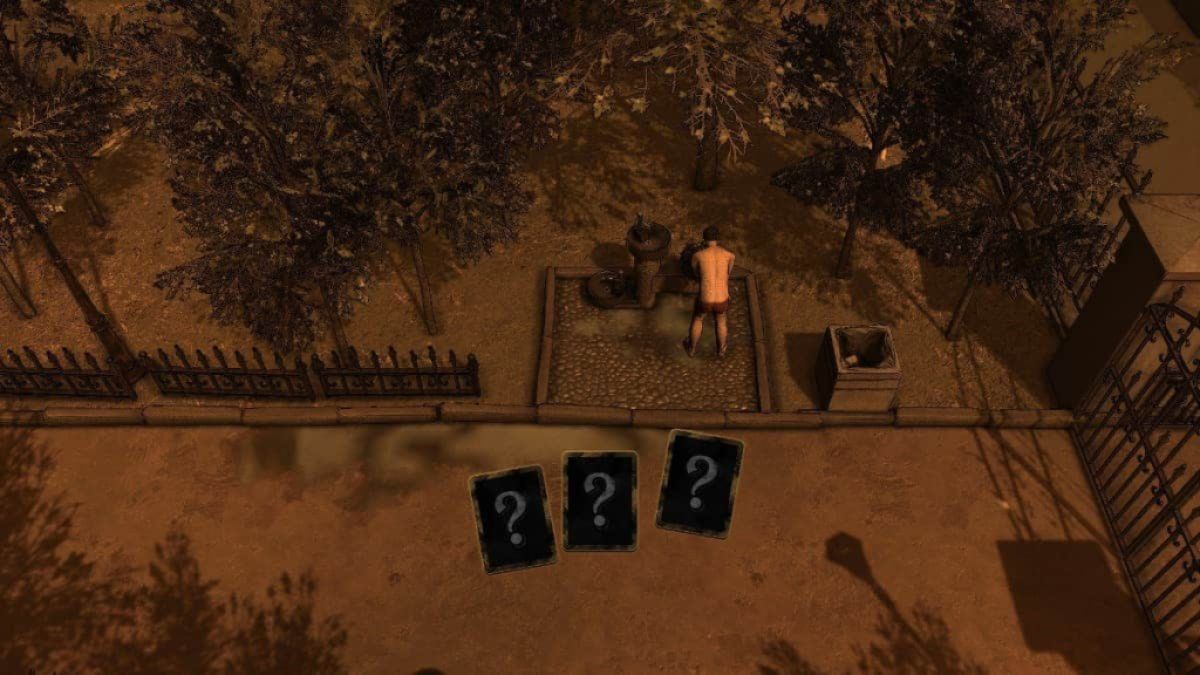 How to clean your Clothes in Nobody The Turnaround
To clean your clothes in Nobody The Turnaround, you must use a washing machine in your rented or purchased home or use the laundry location. Using the laundry location allows you to wash your clothes, but you must pay around 20 dollars. The Washing Machine method uses a similar system, but you must pay your utility bills to keep using it.
Where to find the Laundry in Nobody The Turnaround
The laundry location is north of the Washion Comms building shown below. To use the laundry, walk up and click on its icon near the door. Doing so will open a tab menu up where you can drop off clothes and get them washed for 20$.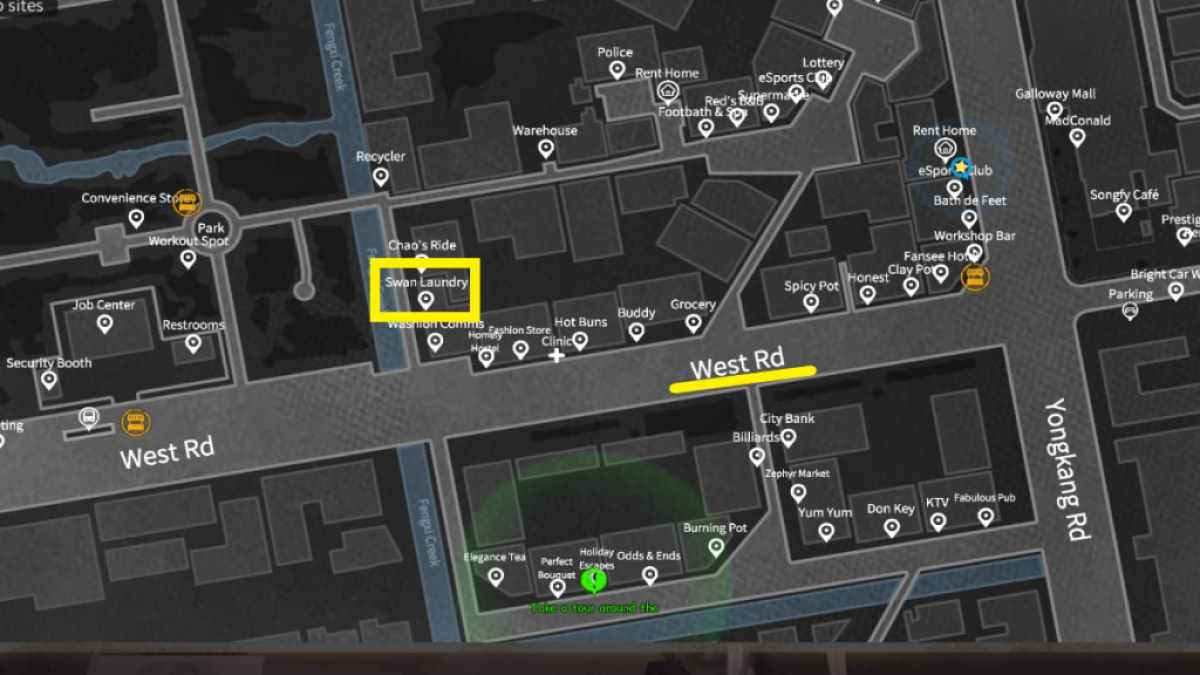 How to buy clothes in Nobody The Turnaround
You can buy new clothes by visiting one of the street vendors that line West Road in Nobody The Turnaround. Also on West Road is a Fashion Store vendor that sells expensive clothes. We recommend using the Street vendor option if you are only starting the game, as you need to save as much as possible.
For more on Nobody the Turnaround, we at Pro Game Guides have you covered with How to unlock and set up a Peddler Stall in Nobody The Turnaround and How to increase mood in Nobody the Turnaround.