Side quests are a great way to earn different rewards and items in Octopath Traveler 2 while traveling with your party. One of these many different side quests is located inside the Flamechurch Cathedral and is titled Cathedral Window Repair. If you started with Temenos, then it's possible that you've already picked up this quest from the cleric located inside the church.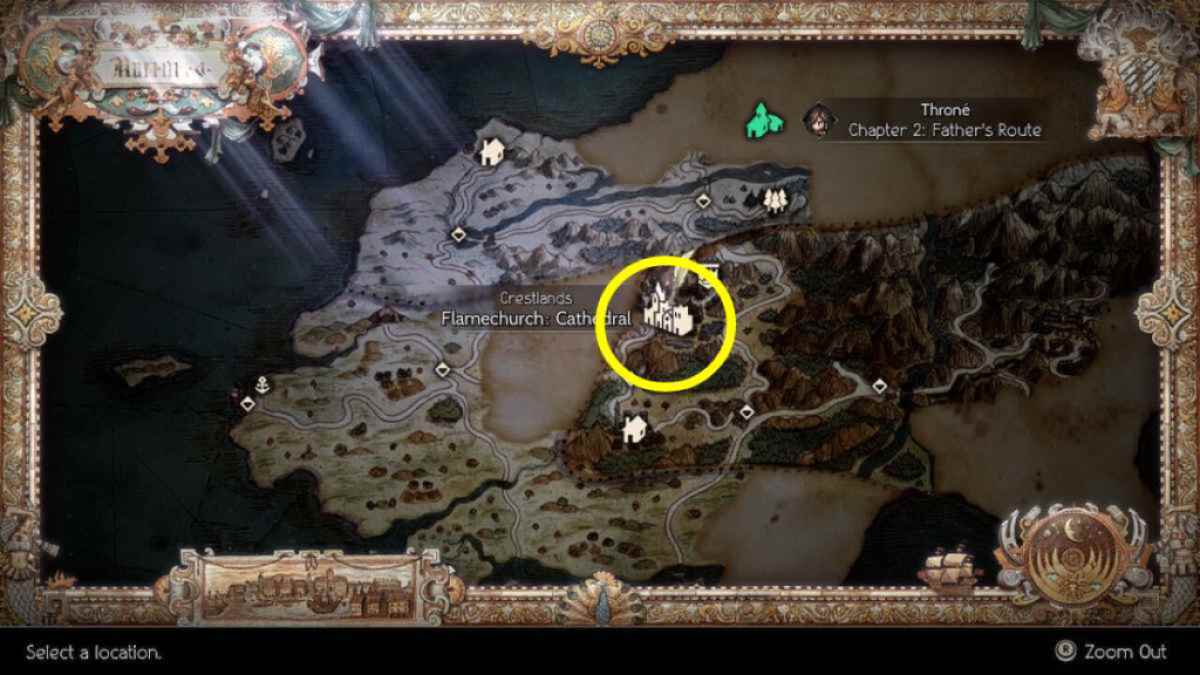 Related: How to complete The Bourgeois Boy in Octopath Traveler 2
Octopath Traveler 2 Cathedral Window Repair Walkthrough
Inside of the Flamechurch Cathedral, you'll meet with a cleric who will talk about how the cathedral's window is in desperate need of repair. In order to fix it, you will need to have one large fire soulstone, one large ice soulstone, one large wind soulstone, and one large lightning soulstone. Once you've acquired all four, the cleric will reward you with the following:
8,000 leaves
One Psychic Staff
Where to find soulstones in Octopath Traveler 2
Soulstones can be found just about anywhere in Octopath Traveler 2's world. More specifically, they can be found by defeating enemies, searching through chests, stealing them, or purchasing them from townsfolks. We were able to find the necessary soulstones by defeating elemental enemies that corresponded to the element of the soulstone needed.
For more Octopath Traveler 2, check out both Best Nut for each character in Octopath Traveler 2 and How to complete The Baby's Coming in Octopath Traveler 2 only on Pro Game Guides.