While traveling around the world of Octopath Traveler 2, you're bound to run into a variety of side quests. These quests can provide you with incredible knowledge about the world around you and its people as well as grant several different rewards. One of these many side quests can be found in Canalbrine on the west side of the map. This quest is titled Traveler's Lost and Found.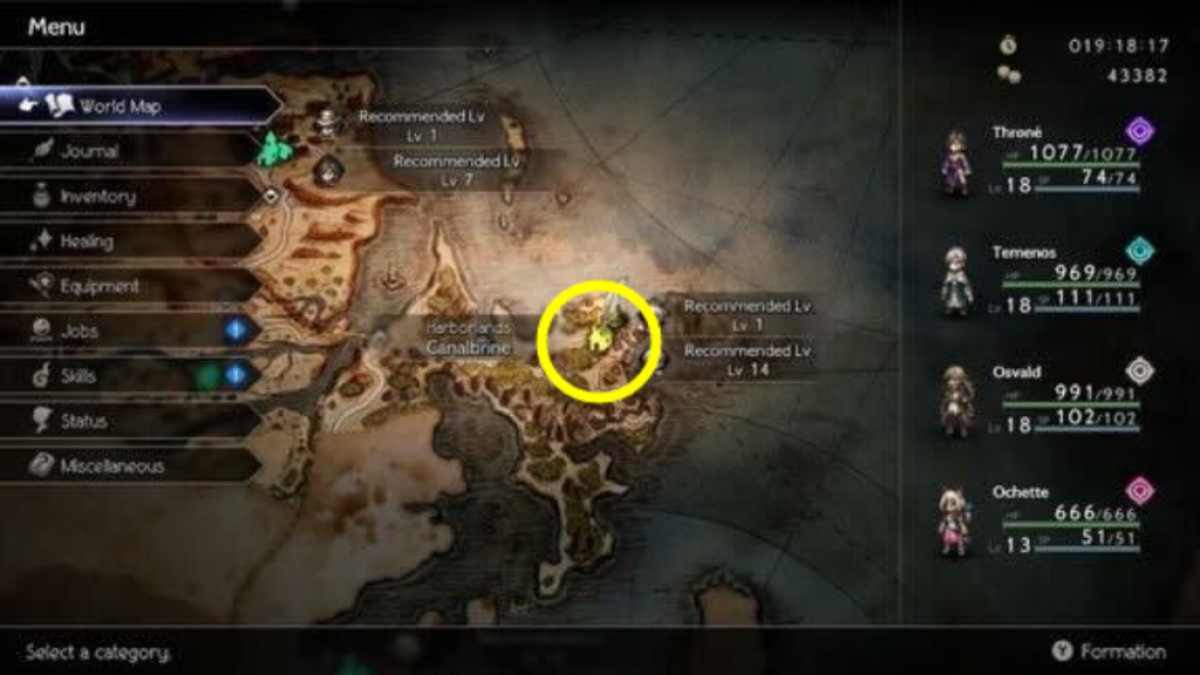 Octopath Traveler 2 Traveler's Lost and Found Walkthrough
The quest requires you to travel to Canalbrine and speak with the Young Traveler at the center of the town. He will tell you that he's lost something important and that the last time he remembers having it, he was at the Beasting Bay Anchorage in Toto'haha. You'll need to travel to the bay and speak with a woman there who will have a bottle of white powder. The powder is actually the ashes of a treasured friend of the traveler, making it really important that he get it back.
Related: All Rusty Weapons and where to find them in Octopath Traveler 2
Where to find the bottle of white powder in Octopath Traveler 2
The woman in question is on the pier where the boat is located. You can use Throne's steal ability to snatch the bottle and return it to the traveler.
As a reward, you will receive the following:
4,000 leaves.
One Medium Critical Nut.
For more Octopath Traveler 2, check out Octopath Traveler 2 – My Beloved Catharine Side Story Walkthrough only on Pro Game Guides.