Pearl Hunt is a mini quest you can find in the northern area of Tropu'hopu in Octopath Traveler 2. Here, you'll find a man who accidentally broke his necklace and scattered the pearls from them. He has some of them but was hoping to obtain more. This guide will teach you how to find them.
Where to find the Tropu'hopu Pearls in Octopath Traveler 2
Don't look for the Pearls as shiny objects from the map, look for the people who happened to pick them up. You only need one Pretty Pearl to complete the quest, but you get better rewards if you bring more. We found three.
All Pretty Pearl locations
1. At night, search for the Fisherwoman who lives in the northwestern most house of town. Use the Entreat (Agnea) or Mug (Osvald) Path Actions to obtain the pearls.
2. At night, this Beastling can be also found in the main area of the town, near the merchants. Use the same Path Actions above to grab it.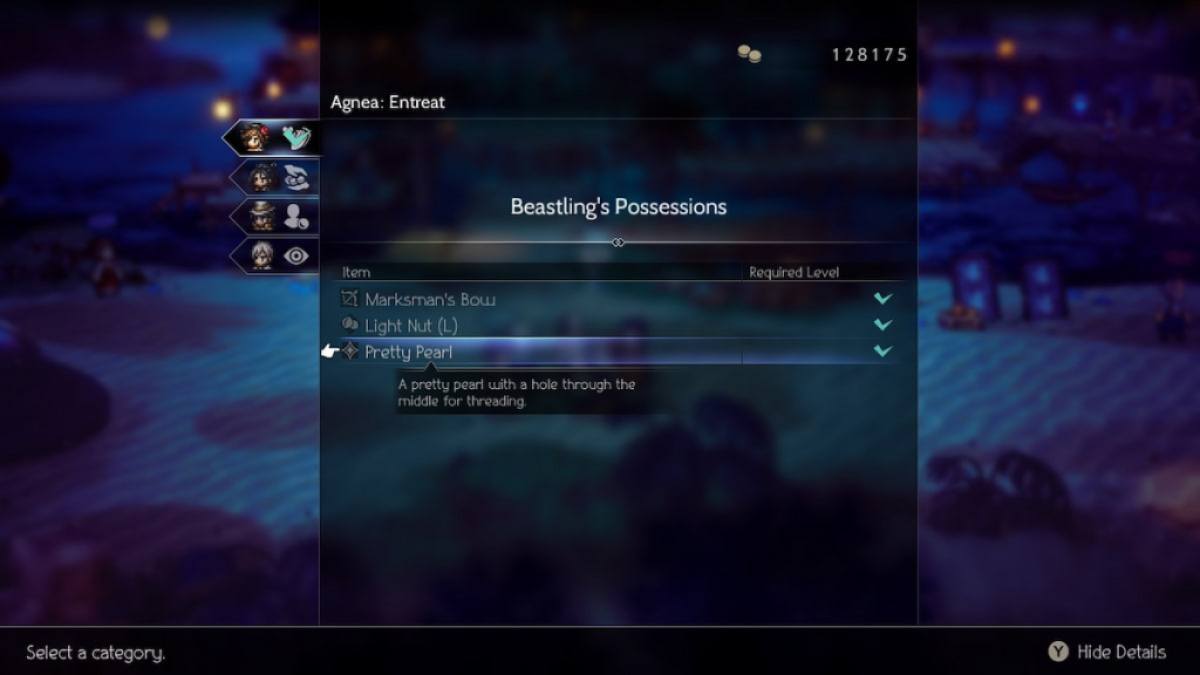 3. There is also a Pretty Pearl inside this red treasure chest on the east side of Tropu'hopu. You have to knock out the man guarding the ladder with Provoke (Ochette), Challenge (Hikari), or Soothe (Castti) to get to it.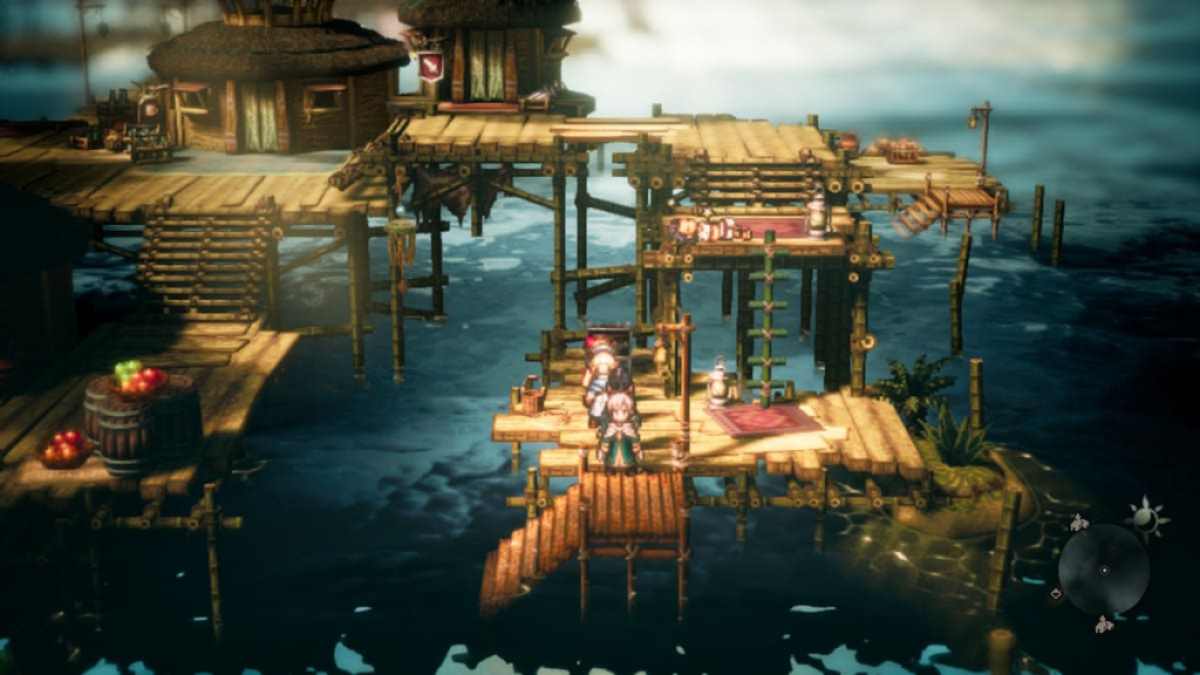 Bring them back to the poor man and you'll witness a very funny yet heartfelt scene. Congrats, you've finished the side story!
Related: How to complete Building Bridges in Octopath Traveler 2
It's a good habit to always check whatever items NPCs are holding every time you visit town. If you see a diamond icon on them, they're quest-related and you should take them. In fact, if you have Partitio with you, we highly recommend you purchase them like what we did for Goading the Grapes. This way, you'll never have to backtrack.
For more help with Octopath Traveler 2, take a look at How to complete Ruffians' Redoubt in Octopath Traveler 2 and How to complete Culinary Cunning in Octopath Traveler 2 here at Pro Game Guides.