As you progress through all eight of Octopath Traveler 2's branching character stories, you will encounter various side stories. These give loot and let you learn more about the world, making them worth completing as you discover them. This includes the Building Bridges side story, which may leave you wondering how to complete Building Bridges in Octopath Traveler 2.
Octopath Traveler 2 Building Bridges Side Story Walkthrough
The Buiding Bridges side story in Octopath Traveler 2 is gained from the Human Boy in the village of Toto'haha. The boy wants to learn more about the Beastlings and become friends with them. However, he does not know how to do this, so it is up to you to ignite the sparks of friendship.
Related: How to complete Culinary Cunning in Octopath Traveler 2
How to help the Human Boy befriend Beastlings in Octopath Traveler 2
Head west to the Beastling Village. Locate the Beastling Girl at the base of the village and ensure it is daytime. You must have a character with a path action that allows you to gather items, such as Paritio or Thronè; otherwise, you will not be able to get the required item.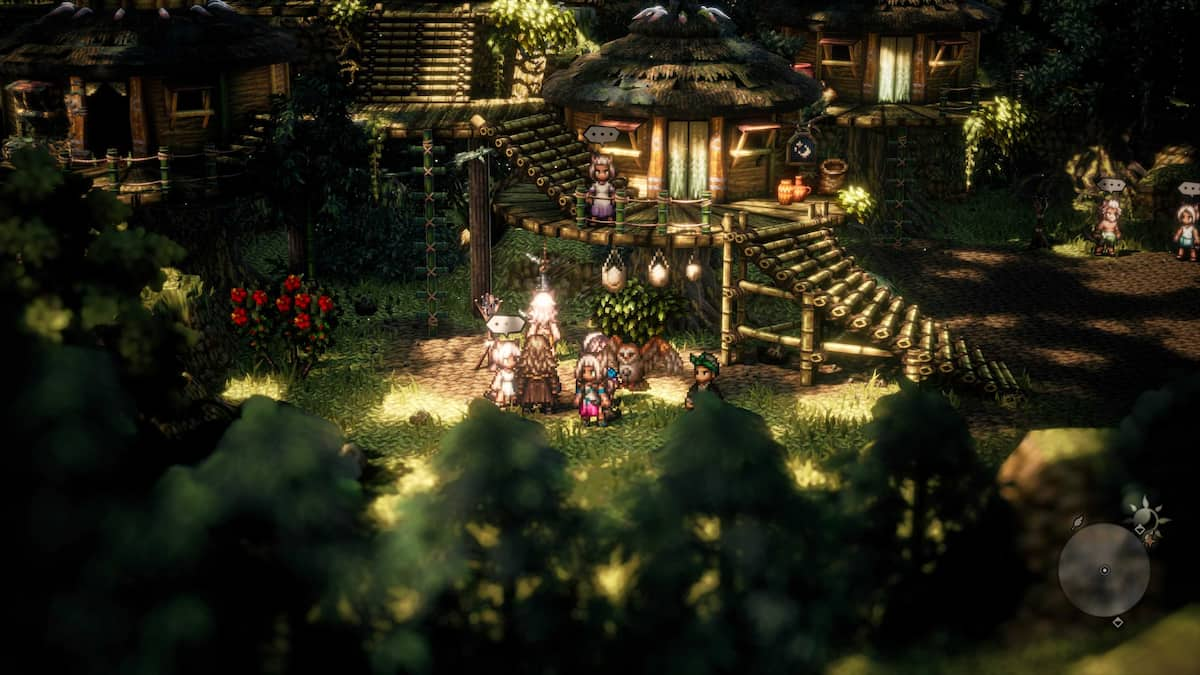 Use the Steal or Purchase path action to get the Amulet of Affection from the Beastling Girl. Return to the Human Boy to speak with him and give him the amulet. He will recognize it as an amulet Beastlings give as a sign of friendship and will go make a friend of his own, hopefully without his parents discovering. You will be rewarded with the following items.
Critical Nut
Resistant Nut
For more information on Octopath Traveler, check out How to defeat Caits in Octopath Traveler 2 and How to complete the Sword in the Stone in Octopath Traveler 2 on Pro Game Guides.