On March 28, Bandai Namco revealed One Piece Odyssey, a new One Piece RPG developed by Ilca, with an original story created by Eiichiro Oda, the creator of One Piece. Industry insider Nibel posted the first details of the upcoming title on Twitter.
Related: Genshin Impact leaks reveal possible upcoming content for Versions 2.7, 2.8, and 3.0, from Unreconciled Stars part 2 to Sumeru characters
One Piece Odyssey features characters and monsters created by Oda in preparation for this release. Players can expect an adventure set in the One Piece world to release in 2022 for PS4, PS5, Xbox Series X|S, and PC via Steam.
The title has been in development for over three years, as revealed by Oda, who designed the original characters when the title was in the planning stage.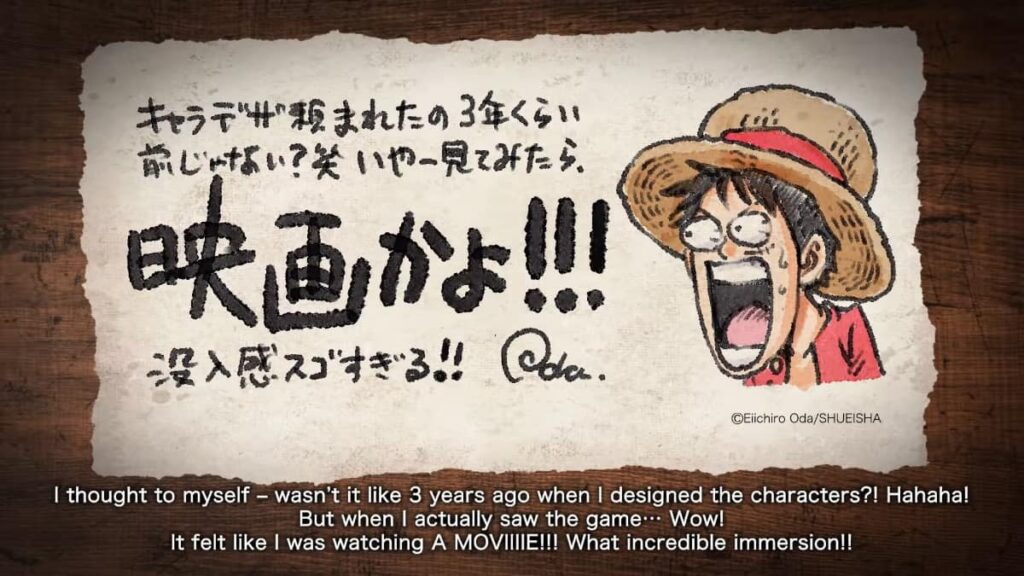 No manga or anime is as prolific or genre-defining as One Piece. This industry titan dwarves competition in the entertainment industry, and the franchise is no stranger to video game releases.
You can view the official One Piece Odyssey Announcement Trailer from Bandai Namco's YouTube page below:
For more video game news, stick with Pro Game Games for articles like Sony's soon-to-be-announced subscription service will combine PlayStation Now & PlayStation Plus.