To excel in a competitive shooter game like Overwatch 2, you must have a consistent aim and in-depth knowledge about characters. While third-party aim trainers like Aimlab or Kovaak's are excellent, it is always better to use custom inbuilt aim trainers to improve accuracy. So, if you are searching for some aim trainer maps inside Overwatch 2, you can start with something like the popular PMAJellies Aim Trainer V5 and explore other options from the list.
Best Aim Trainers in Overwatch 2
Tamano Aim Trainer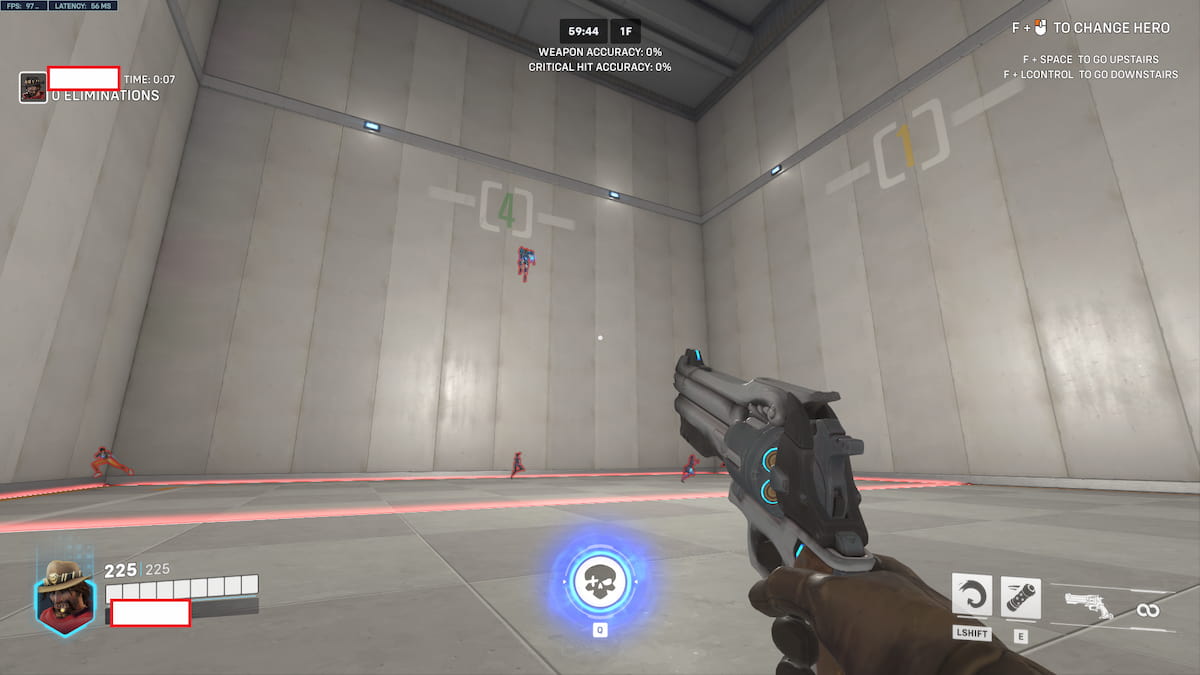 To kick off the list, we have the aim trainer with the code gbm5n. It is an excellent aim trainer for beginners as you get to learn the strafing patterns of each hero without them firing back. Also, you can use the arena for practicing both close and long-range combat, as you have the accessibility to move around the entire area.
Code: gbm5n
Aim Trainer by Seita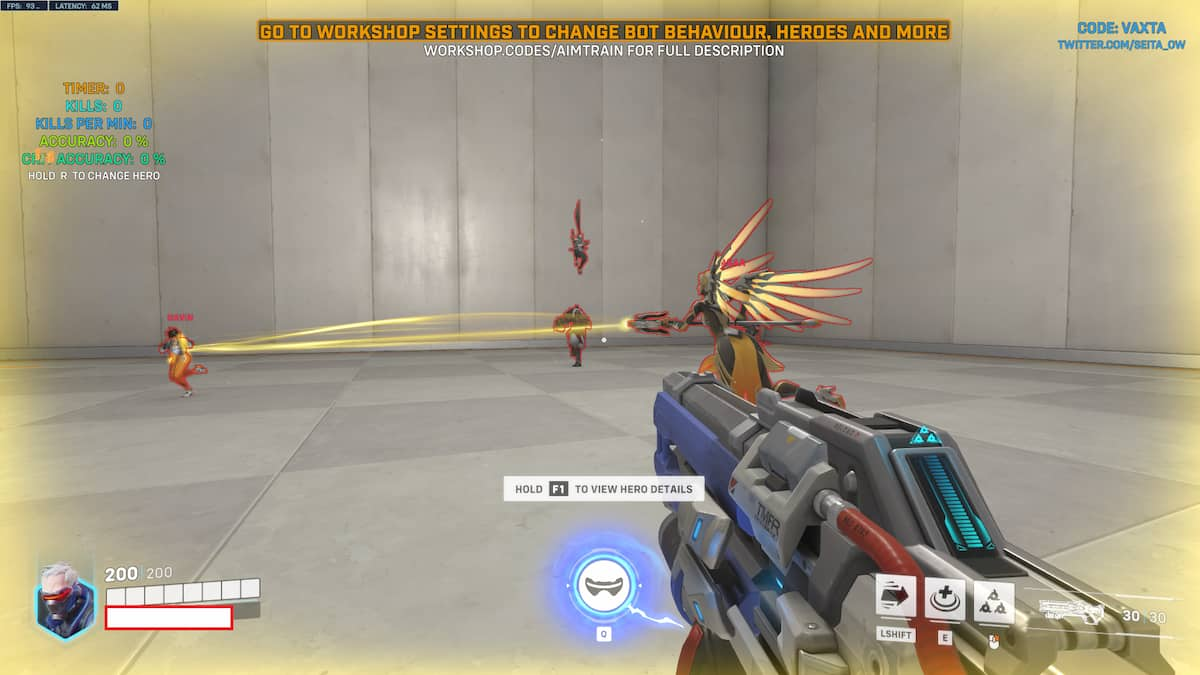 This aim trainer by Seita with the code cto4v is very similar to the first one on the list. except for the fact that enemies fire at you. There are several stats for accuracy, kills per minute, and a total kill counter. We recommend using the trainer once you have somewhat mastered the knowledge acquired from the above trainer.
Code: cto4v
Related: Best Crosshair Settings for all Heroes in Overwatch 2
1V1 Arena Trainer by Seita and Mr.Pig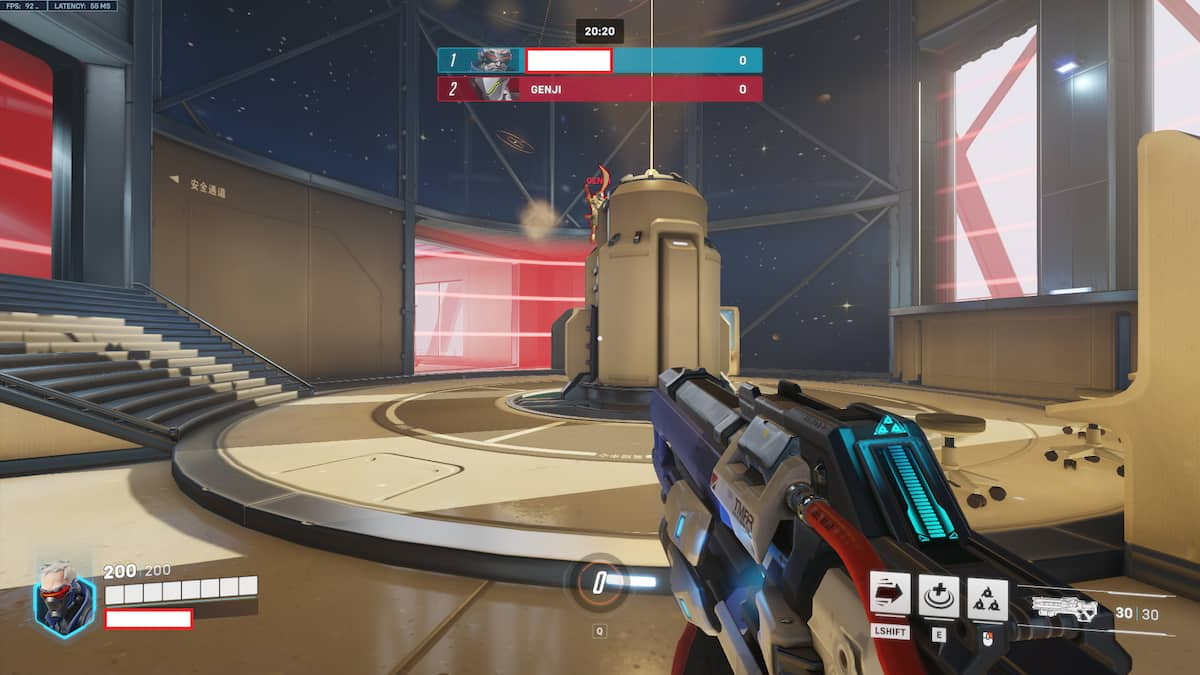 Unlike the previous two aim trainers, this trainer is a deathmatch style aim trainer where you can go in a 1v1 battle against an AI bot in a closed room. Apart from improving your aim, it also helps you to learn the art of combat tactics, as you will learn the importance of positional awareness, engaging/disengaging timing, and utilization of cover. Add the map to your playlist if you are less confident about taking the crucial 1v1 battle.
Code: txcxx
PMAJellies Aim Trainer V5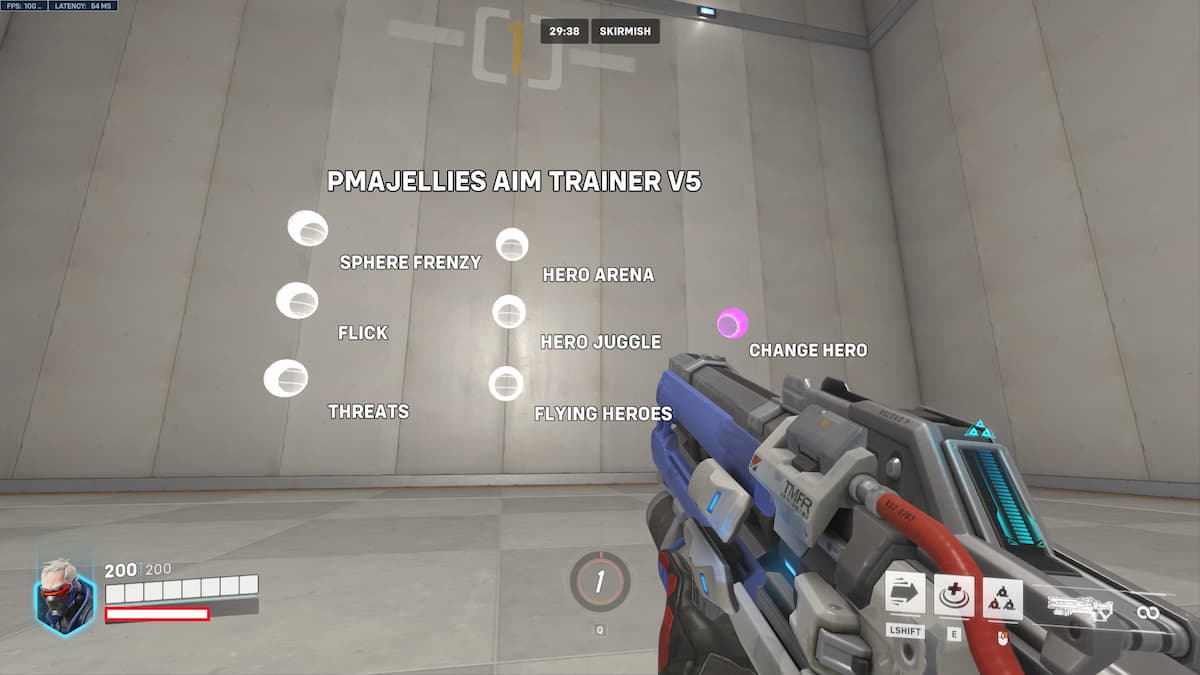 To finish off the list, we have the PMAJellies Aim Trainer V5. It looks and functions like a traditional aim trainer with several aim training courses for flicking, charging, and tracking. The only downside is that the map is still under development and may glitch often.
Code: kave5
For more on Overwatch, check out How to play Pharah in Overwatch 2 – Hero Guide or How to play Hanzo in Overwatch 2 – Abilities and Tips on Pro Game Guides.