The variety of opinions on character viability in Overwatch 2 is huge. Players can hear everything from Kiriko being the solo S tier to teams that aren't using Lucio are throwing. That being said, there is some consensus on where characters should be based on what's being seen online. There's definitely been several heroes that have gotten spammed often (and some other heroes that are rarely seen.
How do the heroes in Overwatch 2 stack up against each other?
F tier
35. Doomfist
This hero is just one big crowd control target. Once the enemy dodges his punch, Doomfist becomes zero threat. Shoutout to Zebra, though, who plays Doomfist excellently
34. Junker Queen
Sadly, Junker Queen was incredibly broken during the beta and became subject to a huge nerf. The queen of the Wasteland can still do damage, but she barely fits the role of Tank; she is more of a bulky DPS.
C tier
33. Ana
Most Anas online don't heal. Instead, they try to put enemies to sleep and land their grenades. This would be more valuable if Kiriko wasn't cleansing teammates that get put to sleep.
32. Symettra
It's very difficult to get value out of Symettra. More often than not, opponents will notice the turrets she deploys and shoot them down.
31. Soldier 76
Skilled players can make Soldier 76 seem like a great hero. The issue is that most other DPS heroes either do more damage or have more mobility. Solider 76 is usable, just outclassed.
30. Cassidy
There is really tough competition for hitscan players in Overwatch 2. Most teams would rather have flankers like Genji or Reaper. Otherwise, they'd rather see a Sojourn on the team comp, leaving Cassidy in a rough position.
29. Brigette
In many teamfights, Brigette simply gets ignored. She also works better in a defensive meta, but at the moment Overwatch 2 is all about tempo and aggression. Brigette gets a bit better in coordinated teamplay, but she loses value in solo queue.
28. Zenyatta
Due to the high speed that Overwatch 2 is played, it's hard for Zenyatta to get any work done. Often, Zenyatta is an easy pick for Sojourn and Widowmaker to snipe. Zen really needs to be in a team comp that will allow him to stay safe.
27. Mei
Mei has lots of useful abilities for team play. She doesn't have a lot of carry potential, though. This is why most players choose different DPS heroes who can take out enemies quicker.
26. Tornbjorn
This hero wasn't bad when he was bugged. After he gets patched, though, he will go back to being a decent pick. He doesn't do much in average team composition if enemies can take out his turrets.
25. Mercy
At lower levels, Mercy seems a lot better than she is. Low-rank players think they're John McClane trying to hit a flying Valkyrie. Mercy has low support potential but is great on a five stack, where teammates can put on the offensive pressure.
B tier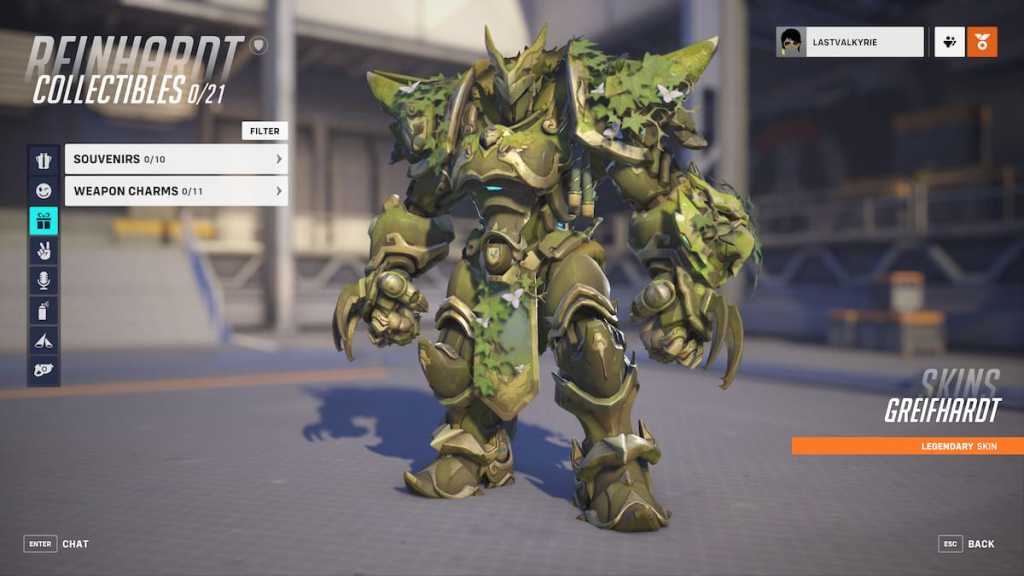 24. Moira
This character has way different types of impact depending on ranked. While high level players don't worry about Moira too much, the lower rankers are afraid of her surprising carry potential, with her ability to dive backlines safely.
23. Pharah
Pharah is a big skill check for opposing players. They will spend many frustrating minutes trying to hit this airborne target if they have poor aim. A good hitscan player can counter Pharah hard, though.
Related: Best Overwatch 2 DPS Heroes, Ranked
22. Widowmaker
Widowmaker is an interesting character because her performance depends on the user's skill. If the player is good at getting headshots, they will make Widowmaker look like she belongs in the S tier. Otherwise...meh.
21. Hanzo
Everything said about Widowmaker applies to Hanzo. He has a couple of different abilities, but the playstyle is the same.
20. Ashe
Ashe likely represents the middle of the pack as far as Overwatch 2 heroes go. She can get many kills, especially in the hands of a skilled player, but other picks simply do more in this meta.
19. Sigma
While being a great hero in his own right, Sigma suffers a bit in the 5v5 meta. Now, he needs to carry all the duties that come with being a tank without Reinhardt or Winston helping him, which can be tough.
18. Echo
If she can copy the enemy tank, Echo is a great character. If she can't copy the enemy tank, her value drops hard.
Related: How to improve aim in Overwatch 2 - Aim tricks and tips
17. Wrecking Ball
This hero isn't too good on paper, but watching a decent Wrecking Ball will show off this character's huge potential. It's incredibly tempting for opposing teams to waste all of their resources on this speedy bullet.
16. Baptiste
The immortality field is simply insane in this meta. In the high-level play, Baptiste is a very popular pick. Some Supports have another valuable attribute that makes them more popular overall.
15. Reinhardt
Reinhardt will almost never be bad. With his huge shield and axe, he simply exemplifies everything a good Tank should do.
A tier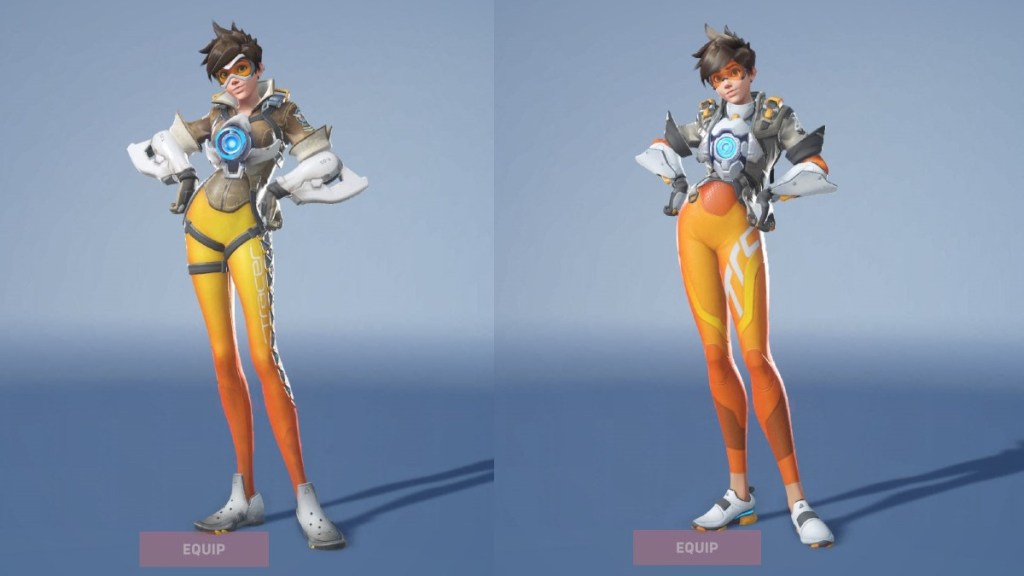 14. Roadhog
This character has been seeing a lot of play recently. It isn't that great at the "tank" job, but that doesn't matter when it just hooks enemies and kills them in mere seconds.
13. Bastion
With the right team support, this character can be half of a tank and half of a DPS. Find a Mercy to pocket, and any Bastion player can pop off on unsuspecting enemies.
12. Tracer
Since the meta is so dive-heavy, Tracer is put in a position where her mobility can be used. She can get into the backline, kill some squishies, and dip out.
11. Orisa
Thanks to multiple buffs from the first Overwatch, Orisa is now one of the better Tanks in the game. Players who manage the cooldown on her javelin can get a lot of value from her.
10. Winston
Since the meta is so dive-oriented, Winston finds himself in a great spot in the meta. With his alt and Jump Pack, he can eliminate heroes like Cassidy or Hanzo before they get anything done.
9. Junkrat
Junkrat feels great in this current, hyper aggressive meta. While it helps to have good team support, many Junkrats pop off online by being on an island, eliminating enemy DPS and Support heroes.
8. Sombre
A lot of the reasons that make Tracer good make Sombre also good. The other point in Sombre's favor is that she can hack the enemy and get even more kills by abusing sheer panic.
7. D.Va
The utility D.VA can provide is invaluable. Not only can her defense matrix boost the team, but she is great at soaking up damage and distracting enemies. D.VA also has more carry potential than any other Tank, seeing as she can dive and get killed herself.
6. Lucio
This is arguably a top-tier hero. Lucio isn't a magic win button, though. He needs a skilled player to skate by opposing pressure and get the picks he can. Otherwise, he simply becomes a decent healer. At best, Lucio is a great healer who deals decent DPS, which is tough to track down.
5. Genji
Genji is still a bane to any backline. After the nerfs, however, it saw little play in the Overwatch League, with many teams switching over to Reaper. Genji dominates the low ranks, but it's harder to have the same impact in higher ranks.
S tier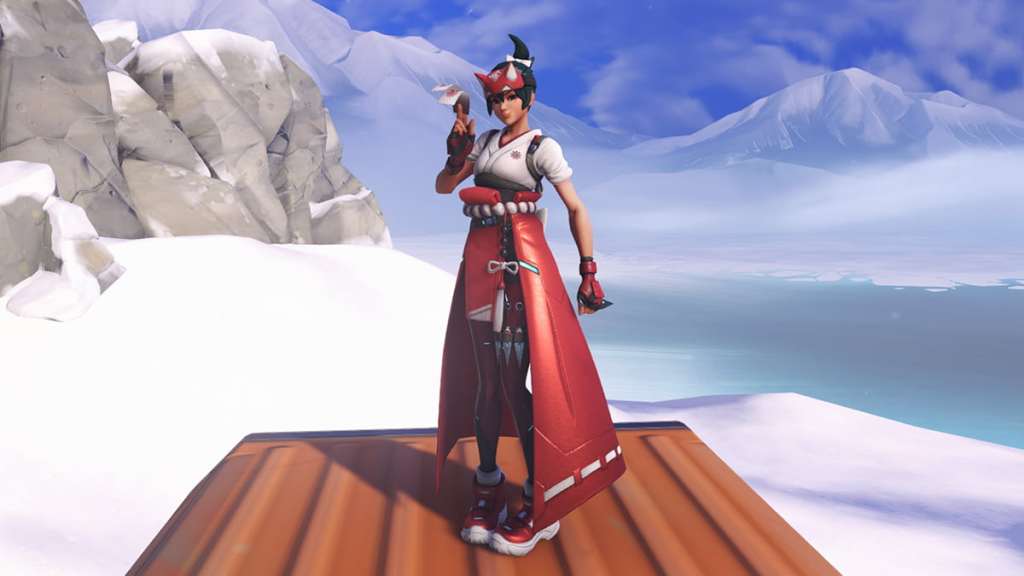 4. Reaper
This hero has the single best alt for diving. It can almost team wipe an enemy composition that is squeezed too tightly. In general, Reaper can also warp in and out of teamfights, picking off key targets and then moving back to safety.
3. Zarya
Zarya was incredibly popular in the first Overwatch, and it doesn't look like that's changing. The popularity of Kiriko only means she and her team gets more out of the bubble she provides.
2. Kiriko
This hero has been the subject of most Overwatch 2 conversations, but there's a reason. With her obnoxiously large headshot multiplier, Kiriko can do the job of a DPS and a Support at the same time. Her cleanses also make some hero kits irrelevant. as long as Kiriko stays alive, she will output loads of value for the team.
1. Sojourn
Sojourn is looking like the best hero in the game, having dodged nerfs so far. Some fans fail to realize that it takes precise aim to do well with her. That being said, with a charged-up rail gun, Sojourn melts through enemies like butter.
Want more Overwatch 2 guides? Pro Game Guides has you covered with How to play Winston in Overwatch 2 - Abilities and Tips.