Overwatch 2 is finally here. With a bumpy road to release and some troubling development decisions, it makes sense for players to be skeptical of the newest Blizzard title. But after playing Overwatch 2, it is evident that Blizzard Entertainment has done what it does best with the Overwatch franchise and made a solid multiplayer shooter with plenty of fun to be had.
But in the context of Overwatch 2 being a sequel to an already popular multiplayer experience, there isn't much meat on its bones at launch. This may be troubling news for players hoping to dive into a whole new game, but there is a lot in store for the future of Overwatch 2. With the Story Mode releasing in 2023 and a new, season-based format being introduced as well, it is likely that players will have plenty of fresh experiences with the game in the coming months.
New Additions
To touch on the most noticeable difference between Overwatch and Overwatch 2, the new character and map additions are most welcome and truly fit the feel of the first Overwatch. Heroes Kiriko (Support), Junker Queen (Tank), and Sojourn (Damage) all feel like substantial additions to the already iconic roster. The Colosseo, Midtown, and Paraiso showcase Blizzard's ability to make top-tier, balanced maps that allow players of any class to excel in a tense fight.
Kiriko is an efficient healer with solid offensive capabilities that stop her from being a vulnerable target for the enemy team. Junker Queen has Roadhog-like gameplay with an emphasis on close-range and crowd control attacks. Sojourn has fantastic mobility and traversal skills and can really pack a punch in a head-to-head with an enemy hero. All three characters add a layer of variety to your gameplay options beyond the original Overwatch.
Score: 4/5 Stars
Artstyle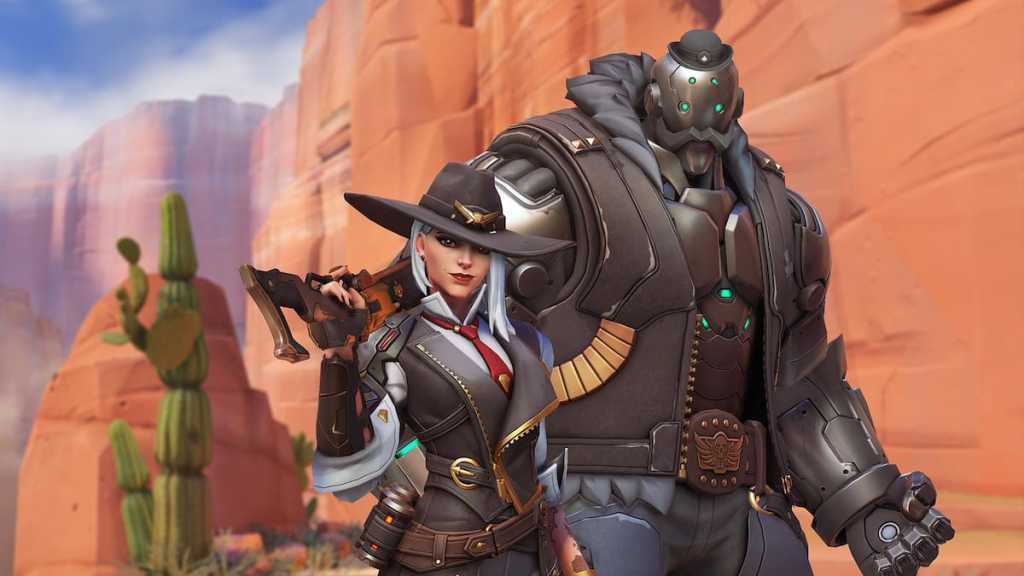 For its time, the original Overwatch was a beautiful game. Overwatch 2 picks up the baton and runs with it, upping the graphical fidelity. Each character has had a revamp visually, with new defeat costumes for Overwatch 2, giving them all a clean, modern aesthetic. Players can also see the massive amount of work that went into the game's visuals through the detail in the character's new appearance. There are a lot of small touches in the queuing area before matches that create a strong sense of immersion for a multiplayer game. There are destructible assets, and gunshots and bombs actually move around and destroy objects in these areas. This isn't necessarily a new feature for the franchise, but it does reinforce the level of detail that the developers put into the game.
Score: 4/5 Stars
Related: Does Overwatch 2 record voice chat?
Gameplay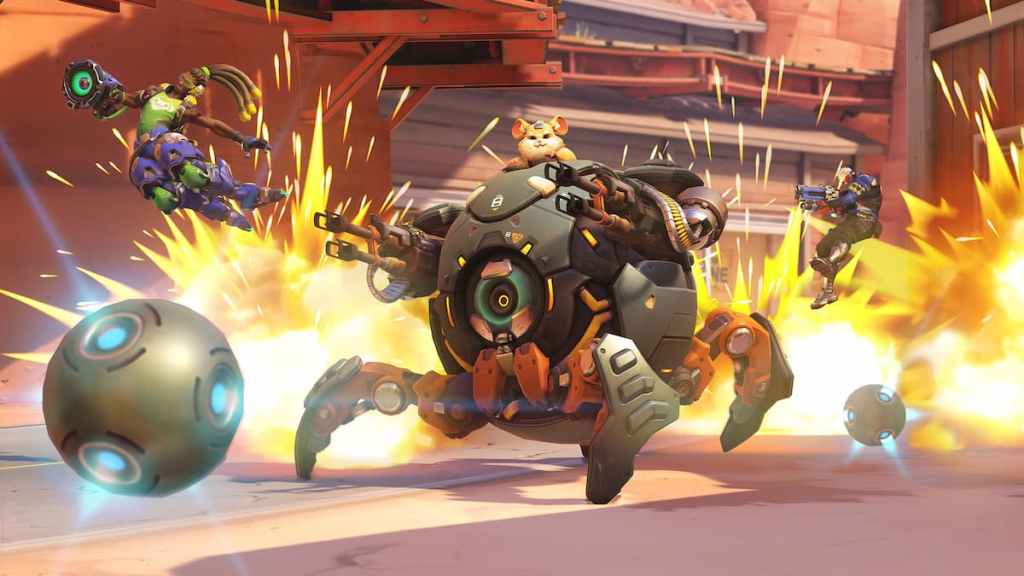 There have also been a lot of small tweaks and reworks that make Overwatch 2 much more balanced than the original, though it is still not perfect. The new 5v5 game mode makes the combat more role-based. Having one less slot to fill with a tank, healer, or assault character means that players are more beholden to their chosen character's class. This is good news for players who like to take a more active role in objective-based gameplay, but it could be a downside for players who tend to take more of a backseat.
What's more, many characters have undergone a rework in their skills and role. Players who main characters like Doomfist, Orisa, or Cassidy may have to familiarize themselves with the new tactics and strategies involved with the characters. Orisa lost her shield, a notable change from her Overwatch abilities, as the shield was a primary driving force in her role on a team. Cassidy is missing the flashbang ability that previously allowed him to stun enemies, forcing players to rethink how they approach enemy combatants.
Score: 4/5 Stars
Dialogue & World-Building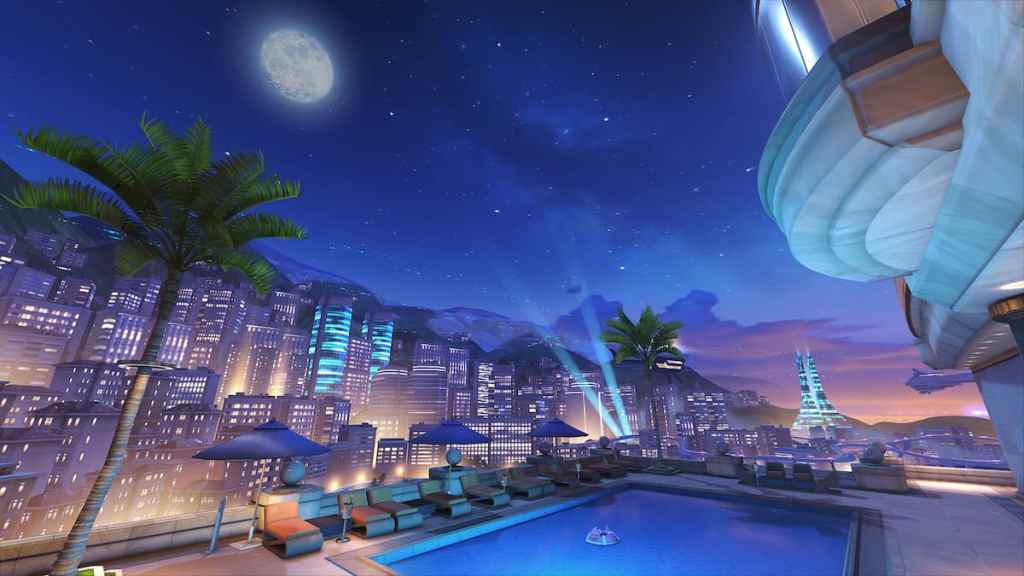 One of the more surprising highlights of Overwatch 2 is the world-building that is conveyed by engaging dialogue lines passed between characters before and during matches. Hearing Junkrat and Moira chat about science experiments or Junker Queen comment on fellow Junkertown residents' performances make players feel much closer to the characters they are playing as. It is something that should be expanded upon when the Story Mode of the game releases in 2023.
Score: 4/5 Stars
Battle Pass: A Note to the Reader
The most prominent feature of Overwatch 2 that wasn't mentioned in this review is the Battle Pass. There are a lot of opinions surrounding Overwatch 2's handling of a free-to-play model and the new Battle Pass implementation, and while they both have a heavy impact on a player's enjoyment, they don't impact the game or its gameplay aside from the unlockable characters in the Battle Pass.
It is hard to say how well, or poorly, the Battle Pass will be introduced into Overwatch's core mechanics until the game fully releases and players have the chance to dive into what the pass has in store. At the end of the day, it is important to remember that Overwatch 2 is a live-service game and will be changed continuously over its lifespan.
Verdict - It's fun, and the shortcomings should be relieved in time
Overwatch 2 is an exceptional game. While it may not raise the bar much higher than its predecessor did back in 2016, its core mechanics stay true to the original—and that's not a bad thing. The original Overwatch revolutionized the multiplayer shooter genre, so it would inevitably be a tough act to follow. Players who enjoyed Overwatch will enjoy Overwatch 2, and fans of the series have a lot to look forward to with future seasons and updates to the game, especially once the Story Mode is released.
Interested in helpful guides for Overwatch 2 and want to read more? Check out Why does Overwatch 2 record voice chat? on Pro Game Guides!