To kill the Vrock in the market square in Pathfinder: Wrath of the Righteous, players will need to decently high level and use an assortment of buffs such as potions of enlargement, potions of bull strength, and magic armor potions.
Once fully buffed and decently level, you won't have any problems dealing with the Vrock, and it should die within seconds of encountering it. However, this scales with difficulty, and the Vrock will be much harder to kill with greater difficulties settings.
Related: Where To Find Ramien In Pathfinder: Wrath Of The Righteous?
But you can deal with him using the same method and also trying to cast slumber and Coup de Grace on them. If you get spores from the Vrock, casting bless can help get rid of them.
Another important thing about facing the Vrock is to not do it while you are low level. It will be very tricky, and you will die way too much, so it's better to leave it alone and complete all of the other quests except the last one and then return when you are around class level five.
How to summon the Vrock in Pathfinder: Wrath of the Righteous?
If players want to summon the demon called Vrock, they will need to head into the house next to where players find Ember, as shown below.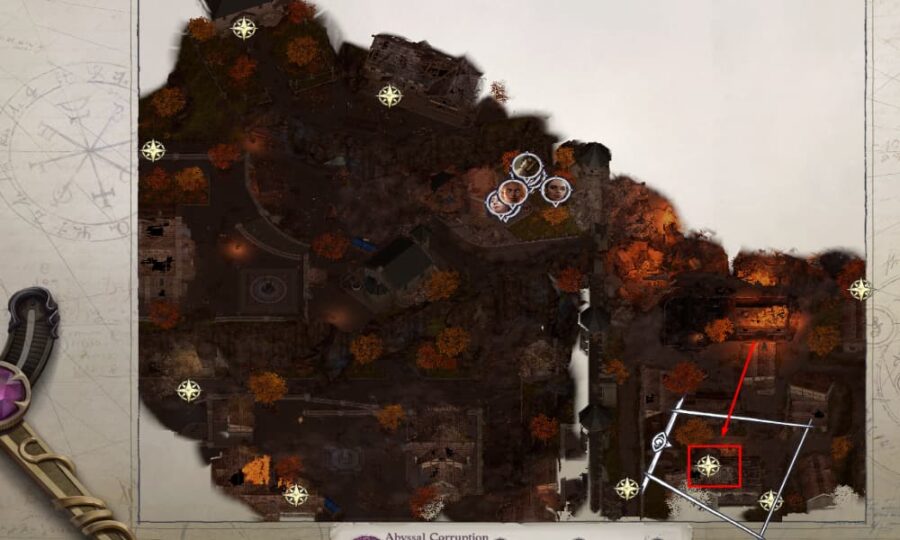 Inside this house, there will be a pentagram, and players must pass a knowledge arcana skill of 20. You can pass this check real easy if you have Nenio and have them level their knowledge arcana skill to 18 and give them the Pipefox familiar you can find in the antique shop earlier in the game.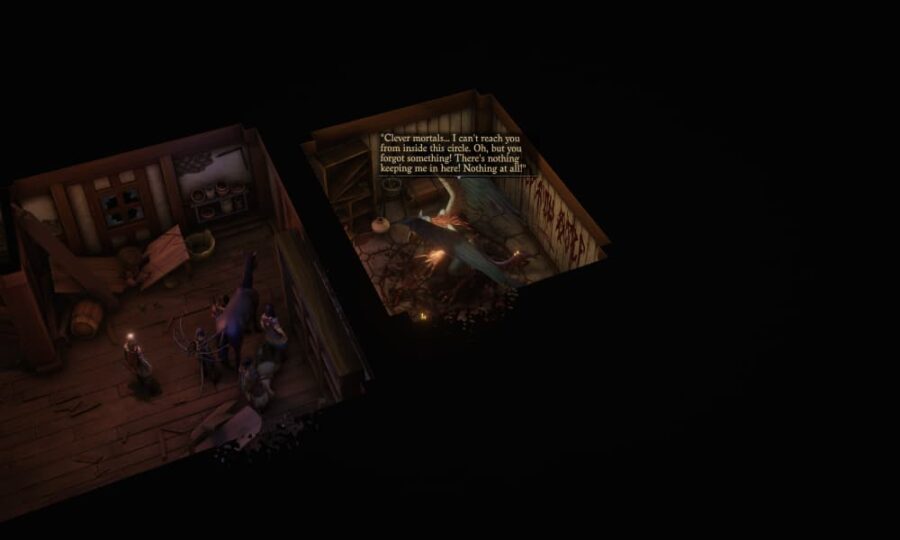 Doing so will allow you to summon the demon, and so after, it will spawn in the market square not far from the church and where players encounter a mythic path choice.
See the image above for where to find it and follow the steps listed above for how to defeat it in Pathfinder Wrath of the Righteous.
Check out our other Pathfinder guides for more help with the Pathfinder series!