Pentiment is a medieval murder mystery in point-and-click game form. As artist Andreas Maler, you attempt to get to the bottom of the murder of a Baron with many enemies. Your friend and mentor, Piero, an aging monk, has been accused of the crime and faces execution. You must explore the Abbey and the local town, gathering clues and evidence against four potential suspects. One of them is a local petty crook, Martin. He's a tough guy to like, but if you make Martin like you, perhaps new avenues of inquiry will emerge. 
How to get a friendly reaction from Martin in Pentiment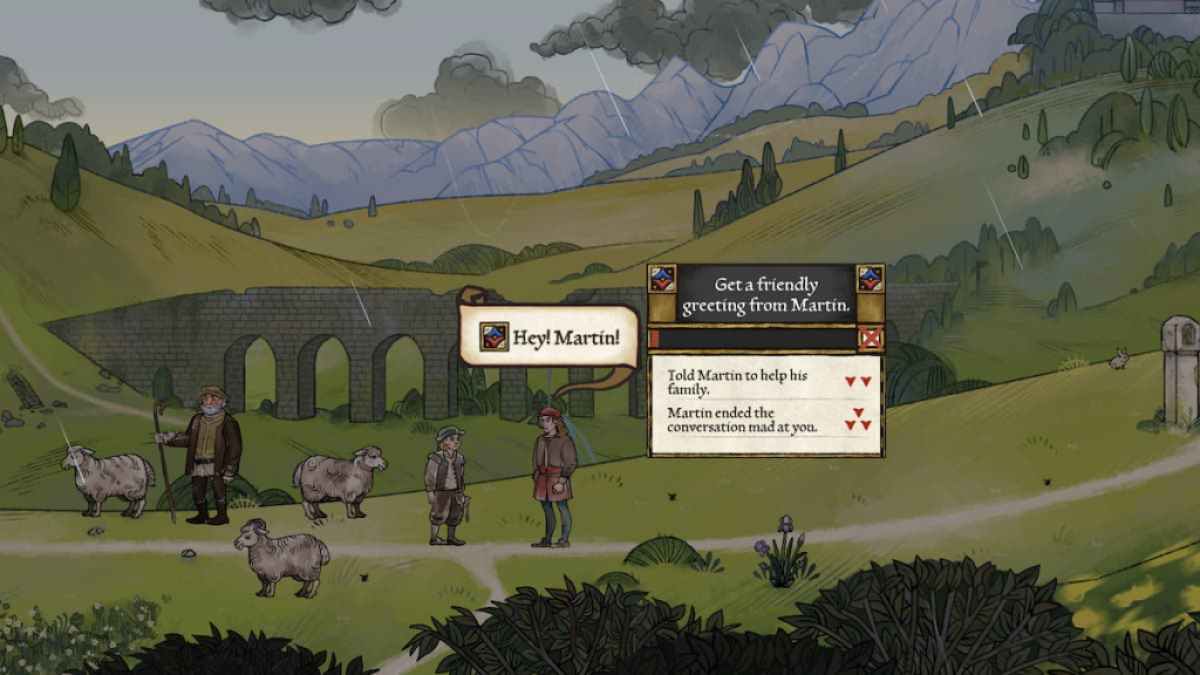 In the early part of Pentiment, you have two key interactions with Martin. You first see him in the Town Commons with his family, trying to corral their sheep. At the end of this exchange, be sure to leave by saying, Don't work too hard Martin, to which he'll laugh. After working that morning in the Scriptorium, you'll see him in the Lower Abbey near the guest house before you have lunch. When you approach him here, follow this conversation pattern:
I thought we could have a pleasant conversation for once.
I'm only trying to be friendly Martin.
Because I like you, Martin. You seem like a good kid at heart.
Well, would you like to join Otto, Endris, and me for dinner?
Related: Best ways to gain positive favor with NPCs in Pentiment
He'll decline the invitation quite rudely. But later, you'll find you'll get a friendly reaction from him rather than the usual aggressive exchange.
Loving Pentiment? Check out What do red underlined words mean in Pentiment? and Which background should I choose in Pentiment? here at Pro Game Guides!