You're playing Pentiment, excited to enjoy a refreshing and historically accurate game, when you notice a word or phrase oddly underlined in red. What does this mean for you as a player? Don't fret, it's only some helpful information to get you more familiar with the story and setting. And it's easy to investigate with just a key or button.
Why are some words underlined with red in Pentiment?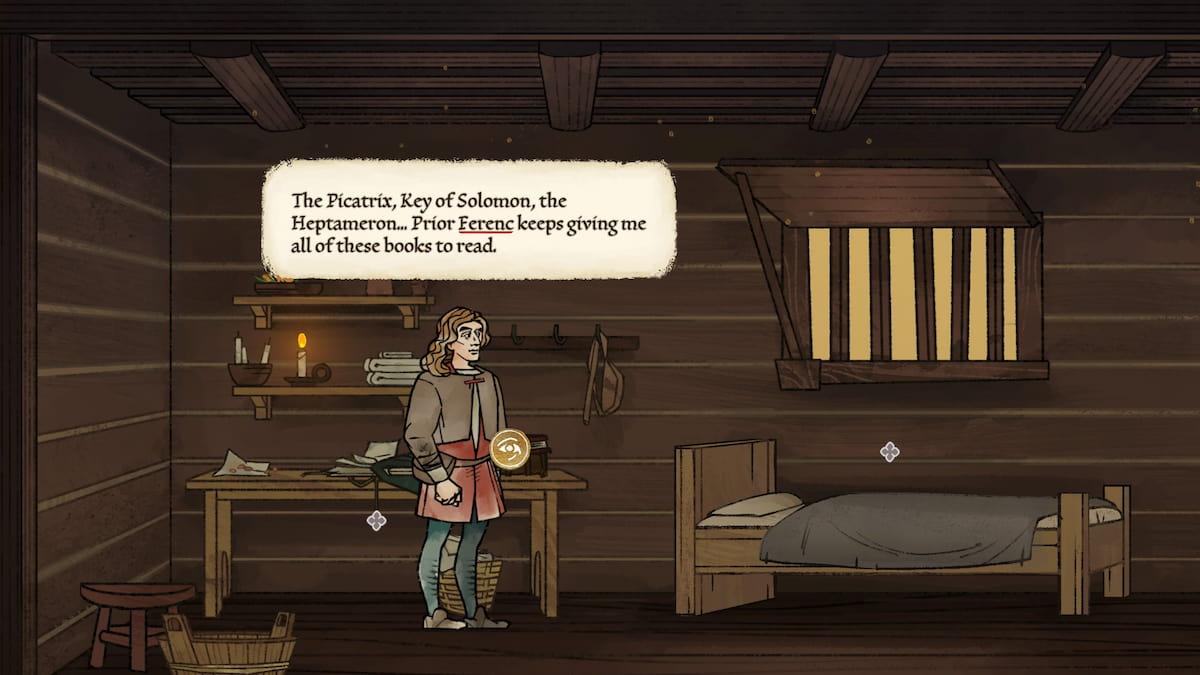 While investigating objects or having conversations in Pentiment, you may encounter a word or phrase underlined with the color red. This means that the game developers decided that this was a topic or person you could learn more about. Sometimes this is simply an important character, but other times it can be more meta and focus on historical context.
Since Pentiment is such a historically niche game setting, it can be very helpful for players to glean information about surrounding cities, cultural customs, etc. The red text helps you catch these words out of a paragraph or sentence and easily access them.
Related: Best ways to gain positive favor with NPCs in Pentiment
How to get more information about red underlined text in Pentiment
If the game has determined that these keywords, phrases, and names bear weight, you probably want to learn further about them. To get more information on the words underlined in red while playing Pentiment, press the View Button (Xbox Controller) or select the Tab key (PC). This will take you to a new screen where you can read more information and/or get helpful illustrations to learn more about the highlighted subject.
Want to read more about Pentiment? If so, check out All Background Choices in Pentiment and what they do on Pro Game Guides.