Being an adventure horror VR game, Phasmophobia provides little to nothing during the initial mission to keep its players engaged and mystified. But this explorative act can confuse new players to learn about their controls and movement mechanisms. You can move using your left joystick & pick up objects with your grip buttons. But as you progress, it will get tricky & complicated.
So here is a list of all the controls and keybindings for the VR mode.
Default Controls for Phasmophobia VR mode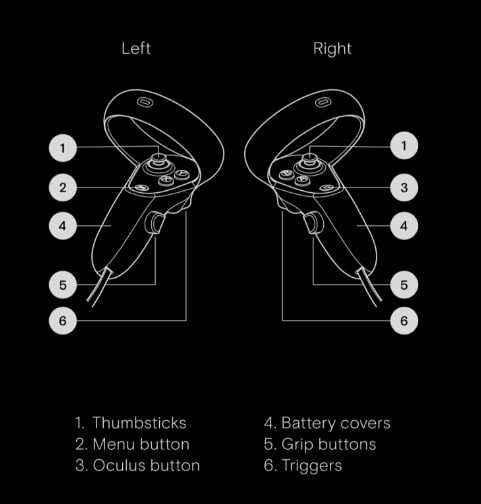 Basic Character Movement: To move, face your left thumbsticks in the desired direction.
Look Around: Right thumbstick or move your head in your preferred direction.
Local Chat: By default, the local chat is enabled in the VR version of the Phasmophobia
Radio Chat: To chat globally or radio chat, you need to put your left hand close to your head and press & hold the trigger button.
Picking up an Object: To pick an object or item, press & hold the grip button according to your hand.
Dropping an Object: To drop an object or item, release the grip on the hand holding it.
Taking your Journal: This is the most confusing part of the entire list of controls. So we have made a separate guide about it.
Being default controls, you can always change these bindings in the control settings section according to your preference.
Note:- All the prescribed bindings are made in reference to the Occulus Rift S Controllers. Other VR controllers may have different control bindings.
For more awesome guides, check out the Phasmophobia Section on Pro Game Guides.