The start to Pokémon Legends: Arceus can feel a little daunting and monotonous, whether it's your first Pokémon game or you've been with the series for a while. Legends: Arceus is a different style of game, but it's nothing you can't take on with the right team of Pokémon by your side. The Pokémon you get early on are a mix of choice and fixed options, but in all honesty, the fixed options are good too. Here are the best early-game Pokémon in Pokémon Legends: Arceus.
Your Starter Pokémon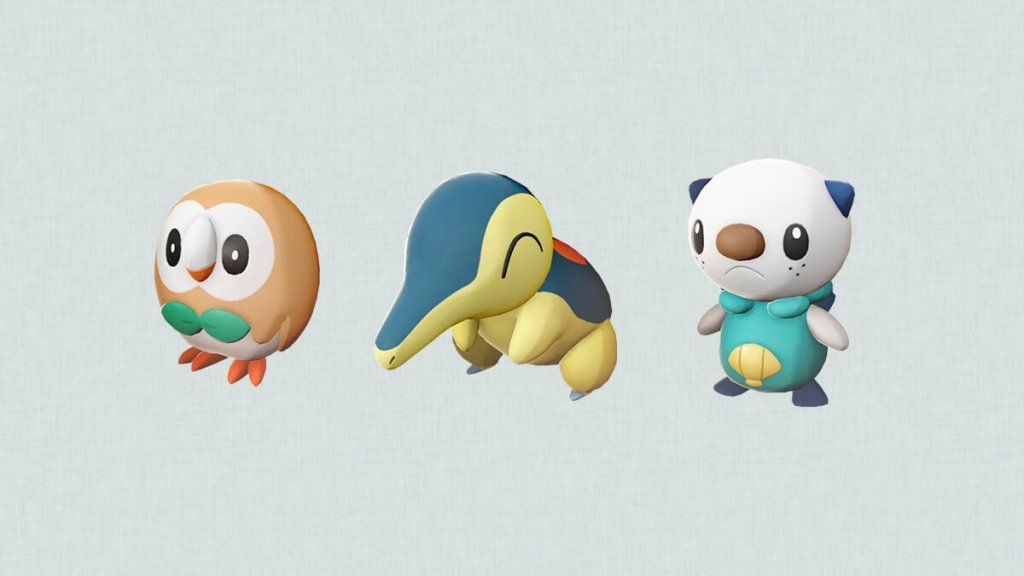 Rowlet, Cyndaquil, or Oshawatt will be your start Pokémon. This will naturally be one of, if not the strongest on your team for a while. Each has two evolutions, and the final evolution is unique to the Hisui region. You'll definitely want to center your starter Pokémon early on, and most likely throughout the whole game.
Your Trial Pokémon
Bidoof, Shinx, and Starly are the first three Pokémon you catch while completing your trial for the Galaxy Team. Unlike with your starter, you get to keep all three. Of these Pokémon, Shinx is the strongest, but don't underestimate the other two's worth in the early game. Bidoof is a bit of an underrated tank in the early days, and Starly is worth evolving at least once.
Related: Best nature for Cyndaquil, Oshawott, and Rowlet | Pokémon Legends: Arceus
Obsidian Fieldlands early catches
Ponyta, Buizel, Drifloon, and Wurmple are some of the first Pokémon you will find in the wild. While Wurmple doesn't have much longevity, its early evolution into Beautifly or Dustox makes it a powerful way to start off. The others are great for early elemental advantages—Ponyta being a fire type, Buizel being a water type, and Drifloon (found at night) being a ghost-flying type.
For more Pokémon Legends: Arceus content, check out The best Hisuian forms in Pokémon Legends: Arceus on Pro Game Guides.