Returning to Pokémon Scarlet and Violet from Generation VIII will be Raid Battles. Generation IX will feature specific, post-game Raid Battles called Black Crystal Tera Raid Battles. These seem to function similarly to Pokémon Sword and Shield's Max Raid Den Events. They will provide not only a more difficult challenge but also a method to catch Pokémon that may only be available to find in this manner.
What are Black Crystal Tera Raid Battles for in Pokémon Scarlet and Violet?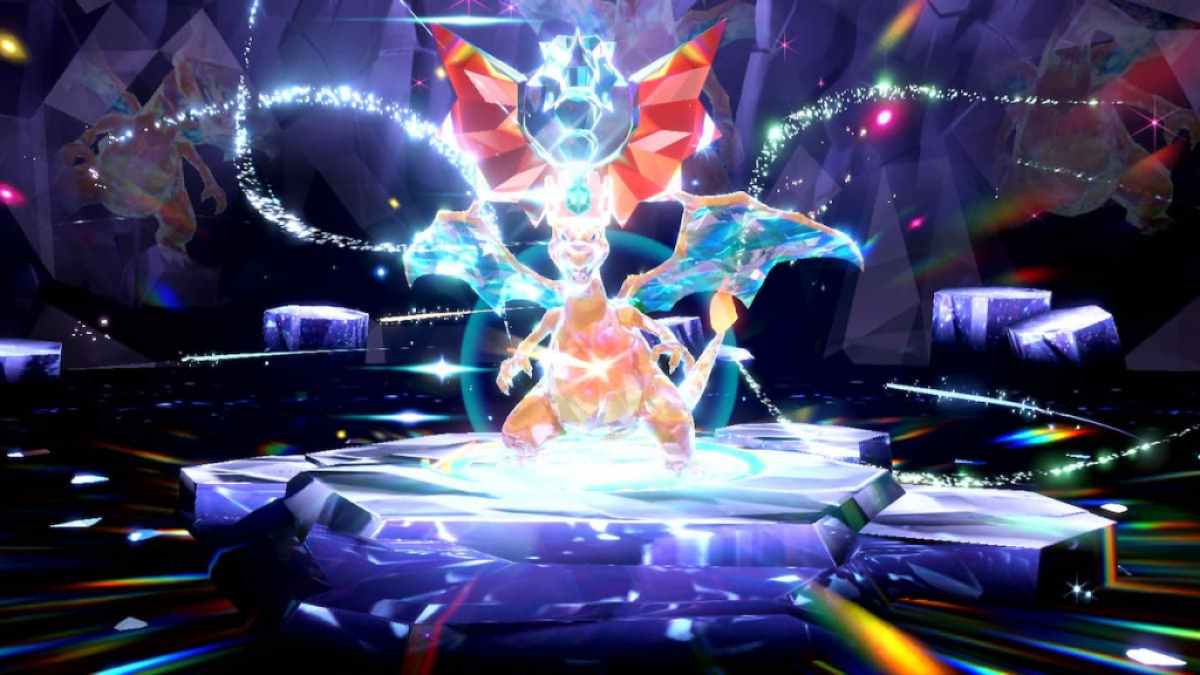 Black Crystal Tera Battles are a distinct type of Raid Battle that players can only challenge after completing certain post-game events or being invited into them via a Link Code. The Pokémon challenged here will be stronger than in Raid Battles challenged from white crystals. The Black Crystal Tera Battles will also only be available for limited periods. The Pokémon featured in them will also have limited availability, so it's important to catch them while you can.
Related: All Pokémon Scarlet and Violet Leaks and Rumors (So Far)
Featured first will be Charizard. He will be available in Black Crystal Raid Battles from December 1 to 4, 2022, then again on December 15 to 18, 2022. You will be battling Charizard in his Tera form, the Dragon type. Charizard can not normally be found in Paldea, so catching it via a Black Crystal Raid Battle may be the only way, at least for a while. Charizard may appear again in other events in the future. You will only be able to catch Charizard once per save data.
Looking for more of our coverage of Pokémon Scarlet and Violet? Check out Gimmighoul peeks out of its chest in new Pokémon Scarlet and Violet trailer and All Pokémon confirmed for Pokémon Scarlet and Violet here at Pro Game Guides.