Held items, like the Shell Bell, can make all the difference in winning or losing a battle in Pokémon Scarlet & Violet. The Shell Bell has the ability to restore a slight amount of HP to its holder every time it inflicts damage with an attack, giving extra defensive cushion to typically offensive Pokémon. There are multiple ways of obtaining a Shell Bell. Here's is how to get them in Pokémon Scarlet & Violet.
Where to find a Shell Bell in Pokémon Scarlet & Violet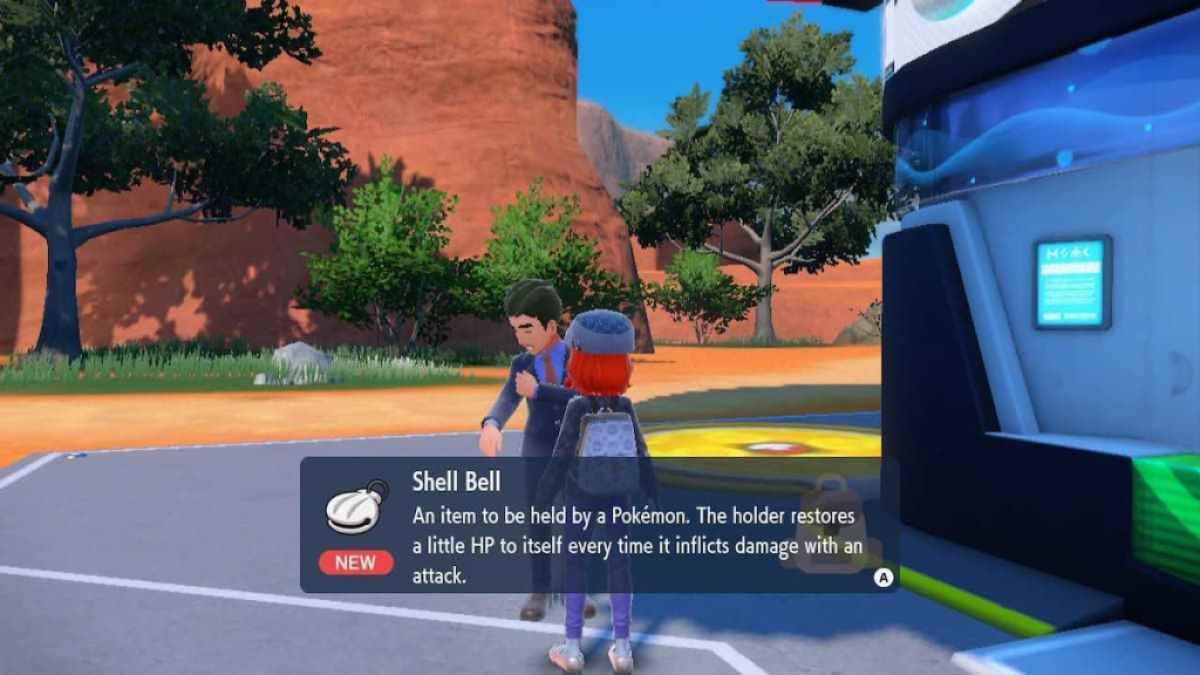 The first and cheapest method to obtain a Shell Bell is to battle Pokémon trainers along the road to Artazon, home of the Grass-Type Gym Leader, Brassius. After defeating six trainers in South Province (Area Three) you can speak to the Pokémon League Representative at the Pokémon Center in this area to receive a Shell Bell for free as your reward.
Related: How to get Chipped Pot and Cracked Pot in Pokémon Scarlet & Violet
If you want multiple Shell Bells, you always have the option to purchase them. Shell Bells can be purchased anytime from Delibird Presents in the North Part of Levincia, home of the Electric-Type Gym Leader, Iono. They cost a whopping 20,000 cash each, though. So be prepared to spend if you want to take this route. You can find them slightly cheaper Port Medina, but either waiting or refreshing auctions can be quite the chore.
Looking for other held items in Pokémon Scarlet and Violet? Check out Where to find the Razor Claw in Pokémon Scarlet & Violet and All Held Items and What They Do in Pokémon Scarlet & Violet here at Pro Game Guides.