We're taking a look at how to create a Beehive in Raft! This is was added in Update 11, along with another honey and bee related items. If you're wanting to harvest honeycomb on a regular basis to make jars of honey, you will need to have one of these Beehives on your raft!
How to Make a Beehive
If you're looking to make a Beehive and harvest honeycomb, you will need to be deep into the story. You will have at least had to arrive at the Vasagatan, which is a large shipwreck and the second part of the story. Once you've done that, you can make your way to Balboa Island and harvest the items required to create the Beehive!
Find Bee Jars
You need to collect 15 Bee Jars to craft the Beehive. To obtain Bee Jars, you will need to head to either Balboa Island or another rare Large Island type that has honeycomb on it. Once you arrive at one of these islands, you will need to have a Sweep Net. This can be made with 15x Plank, 6x Rope, 2x Vine Goo, and 1x Bolt. Have that with you when you venture onto the island.
Look around for bees and the Natural Beehives that spawn on these islands. You should eventually see a swarm of bees. Once you locate one of them, use your net to collect Bee Jars. You should get about 4 - 5 per bee swarm. Keep collecting these until you have 15 Bee Jars!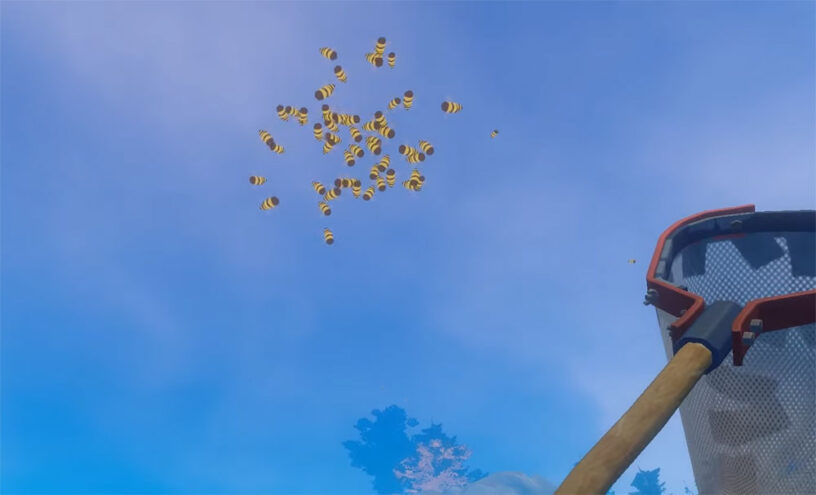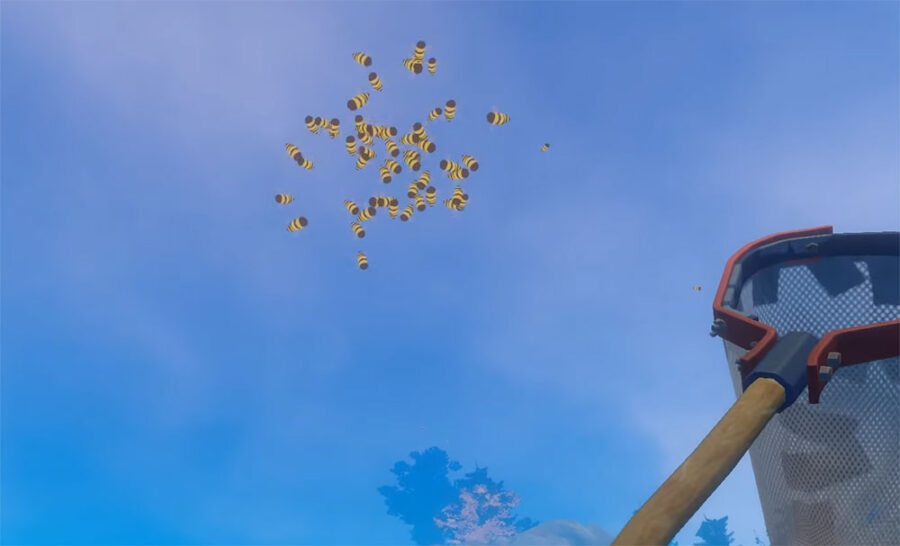 Craft the Beehive
To make the Beehive, you will need to have 20x Planks, 8x Plastic, 4x Clay, 2x Hinge, and 15x Bee Jar.
How to Use the Beehive
Now that you have a Beehive, you will need create a Crop Plot and plant flowers in it. The more flowers you have near the Beehive, the more Honeycomb you will receive per harvest. Here's a breakdown of the flower per Beehive ratio:
1-5 Flowers: 1 Honeycomb
6-11 Flowers: 2 Honeycomb
12 or More Flowers: 3 Honeycomb
To maximize your Honeycomb collection, you can have four Small Crop Plots around your Beehive with three flowers in each of them! The color of the flowers makes no difference, so don't worry about finding rare seeds.
What Do I Do With Honeycomb?
Now that you have all this Honeycomb, what do you do with it? Well, you can create jars of Honey! This can be used to as Sustenance to refill your Hunger and Thirst. It also can be added to your Biofuel Refiner to create Biofuel. This is used to power your Engine, so if you want to get around more easily then having easy access to Honey is an easy way to make it happen.