Red Dead Online is arguably the best representation of the West in video games that we currently have, and it has been that way for a while ever since Rockstar Games released Red Dead Redemption in 2010. Where the online bit comes in handy is getting to experience all of the parts that happened before Red Dead Redemption 2, and considering we didn't want RDR2 to end that is just fine by us! There isn't any point living vicariously through a game if you can't do things that are at least a little bit naughty, so here are the locations for the Moonshine Shacks in Red Dead Online.
Red Dead Online Moonshine Shack Locations
In this article we will also be discussing the pros and cons of each shack location to help you pick the best option for your white spirit exploits! At the end of the day you want the best bang for your buck, as well as the best spot away from pesky varmints and other outlaws!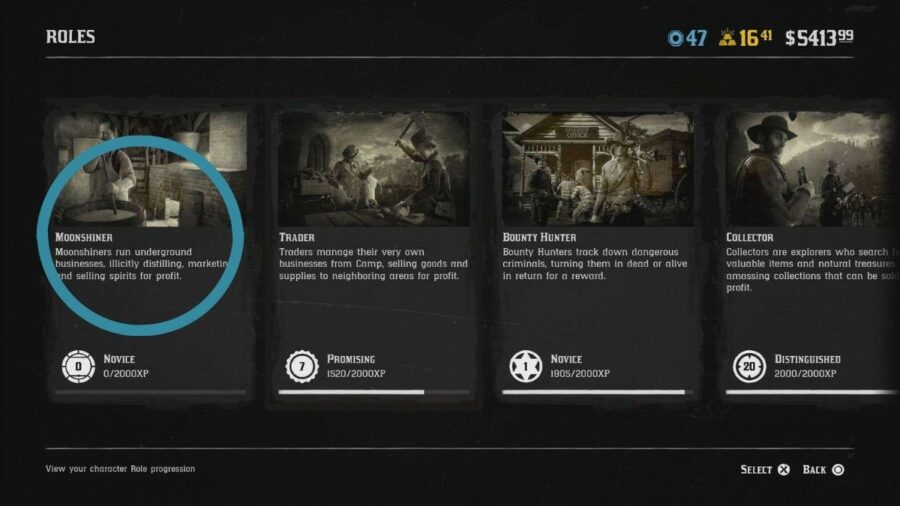 There are five locations spread about West Elizabeth, you can find the locations in:
— Bayou NWA
— Grizzlies
— Heartlands
— Hennigan's Stead
— Tall Trees
Which is the best location?
Bayou NWA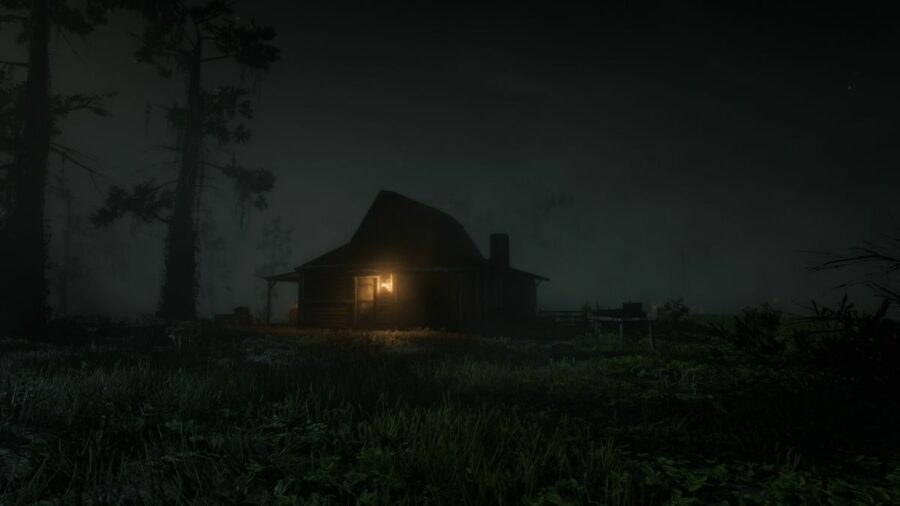 This location is a very popular one due to it being close to Saint Denis. Players also become quite familiar with it as there are rival Moonshine gangs close by which are involved in some of the online missions, so you may have already come across this one. In terms of how good it is however, it's quite average but still not a bad choice for being close to a big city!
Pros
— Local ingredients make it simple and easy to make Moonshine (Creek Plum, Mint and Vanilla)
— The terrain is flat making for easy deliveries
— There are missions in the vicinity
Cons
— High risk of attack due to it being a popular location and a lot online players being around
— If you are also something of a butcher it is not the best for hunting
Grizzlies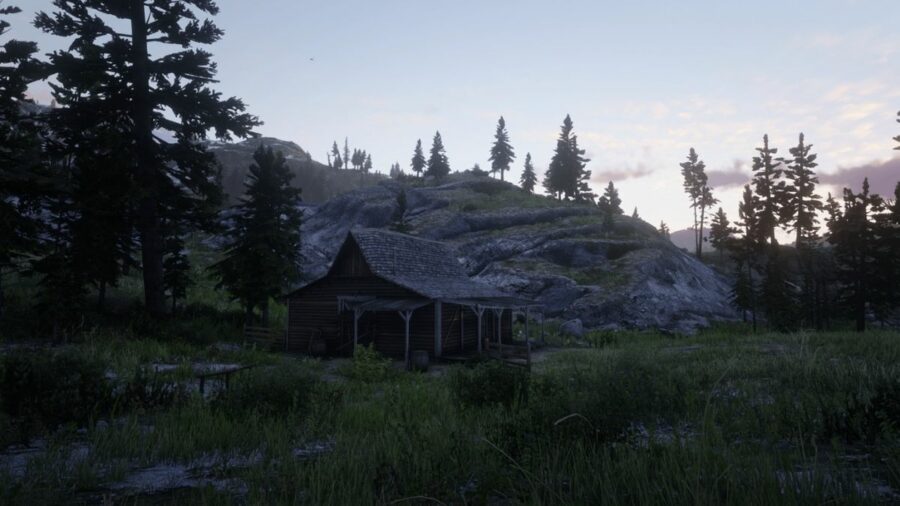 This location could be seen as more niche given that its terrain is a lot rougher compared to others, making deliveries more challenging. It is also technically in the middle of nowhere, but with secrecy comes safety! (Kind of)
Pros
— Deliveries are straightforward where other players are concerned, as few people are around
Cons
— The routes are not the most accessible, so reaching places can be tough
— You will most likely lose some Moonshine product due to bumpy and uneven terrain
— Points of interest and towns are much further afield
Heartlands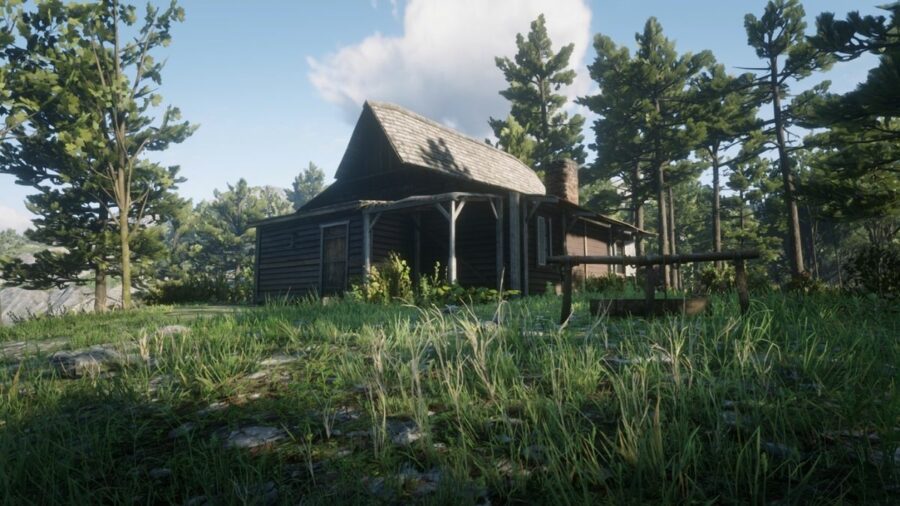 This is definitely one of the most popular locations. It is visually appealing, given that it's got lovely scenery and is also very handy for reaching other places as well.
Pros
— Nice, even terrain making deliveries easy
— Location is close to Emerald Ranch
— Surrounded by good camping locations
— Moonshine ingredients is in abundance in the area
— Ticks the box for hunting animals
Cons
— With it being close to Emerald Ranch/Valentine it can be prone to attack from other players
Hennigan's Stead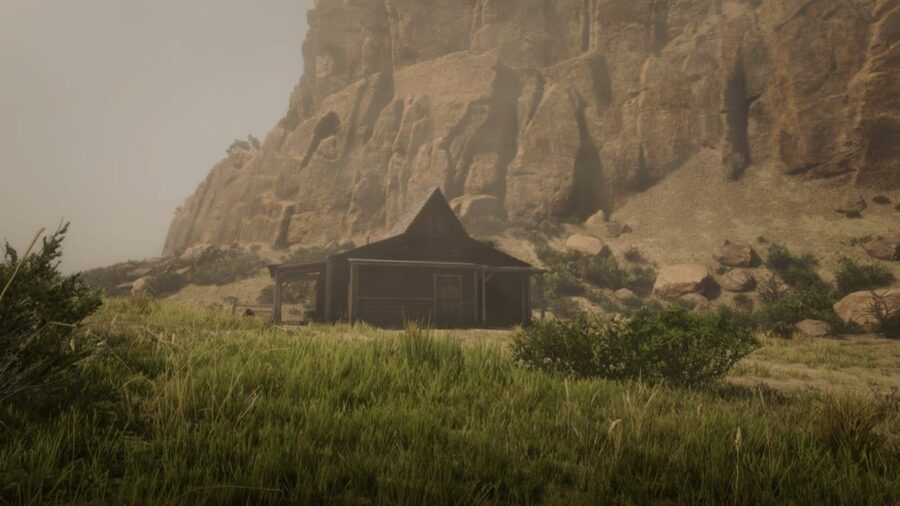 Bless it, the Stead is also a little bit inconvenient in terms of where it is placed. Similarly to the Grizzlies its location is not the easiest to get to, but does make it a bit of a safe haven.
Pros
— Don't have to ride too far to make deliveries
— Not many players frequent the area, so it's quiet and safer from attack
Cons
— Useful locations close by are few and far between
— The terrain is a killer for your product due to adverse camber
Tall Trees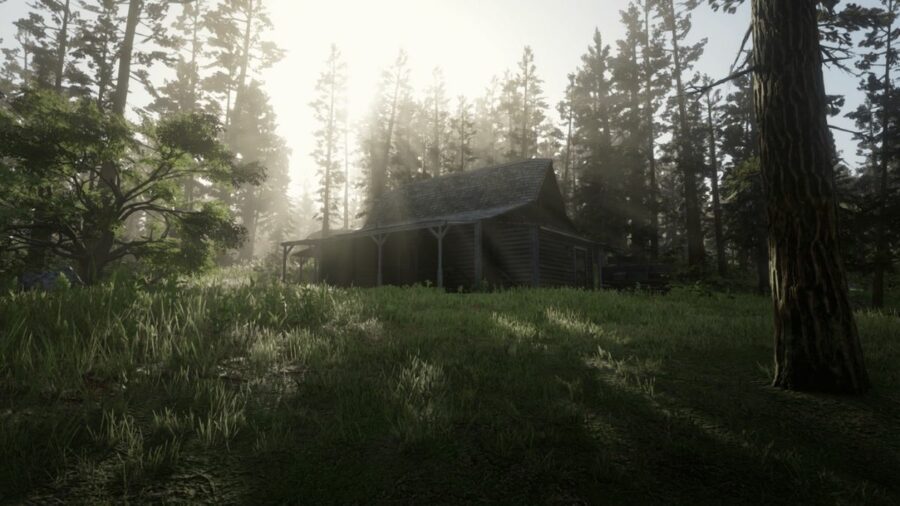 Tall Trees is another popular destination for the Moonshine community, not just because it sounds like a nice sleepaway camp.
Pros
— Great Plains/Big Valley spawn lots to hunt
— Fast travel is easy as it's near Manzanita Post fast travel station
— Smooth terrain means you're not likely to lose your cargo
— Good spots to camp close by
Cons
— Bear attacks are more common!
— It's close to Blackwater so deliveries are prone to being attacked by other players
Those are the Moonshine locations and their pros as well as their cons! Now you can get on with your illicit dealings in any location that you see fit!
Need some more Red Dead content? How about how to earn XP fast in Red Dead Online?