If you are having trouble beating the annoying little girl boss called Eveline in Resident Evil Shadows of Rose, then you are not alone. The first part of the fight is always hard for most players, and if you are not fast enough, you can die very quickly. Luckily all is not hard as it may seem at the start of the Boss battle. That said, here's everything you need to beat Eveline in Resident Evil Shadows of Rose:
All steps to beat Eveline in Resident Evil Shadows of Rose
The first step during the boss fight with Eveline is getting to the actual boss room. In short, when you first start, your job is to run like hell to avoid drowning in the Mold flood. Eventually, you will reach a point where you must destroy a mold core to get past a white wooden door shown below: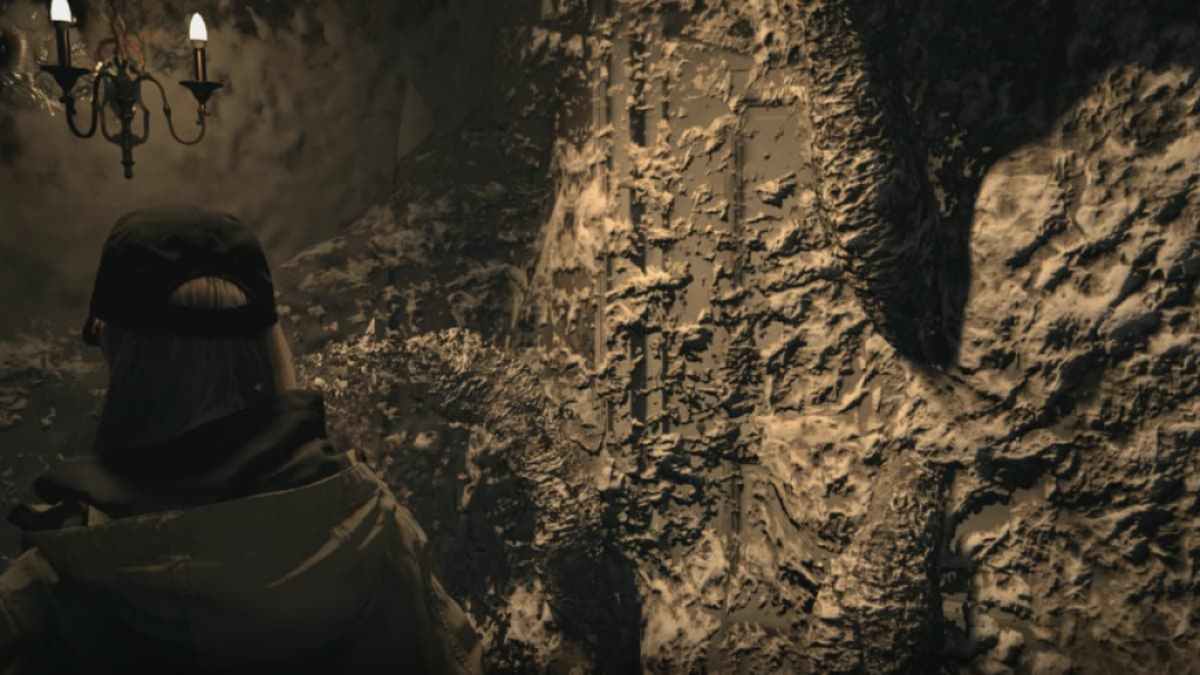 However, most players will get stuck at this part, as you don't need to go through that door. Instead, you must turn around quickly after destroying the Mold core and head back to where you came from. Heading back down the hall and around a corner will start a brief cutscene. After the cutscene, keep moving, and you will reach the actual boss fight room.
Related: Resident Evil Shadows of Rose Animal Painting Gallery Puzzle Solution
How to beat Eveline in Resident Evil Shadows of Rose stage two
When you reach what we consider the second stage of the Eveline boss fight, the trick to surviving and beating her is to find cover. In short, Eveline will soon start sending out shockwaves when you reach the boss fight room. To avoid getting hit, hide behind nearby cover or anything that blocks direct line of sight with her. While hiding and waiting for her to finish her attacks, she will enter a dormant stage. During the dormant stage, as shown below, you can attack her using Rose's special mold powers.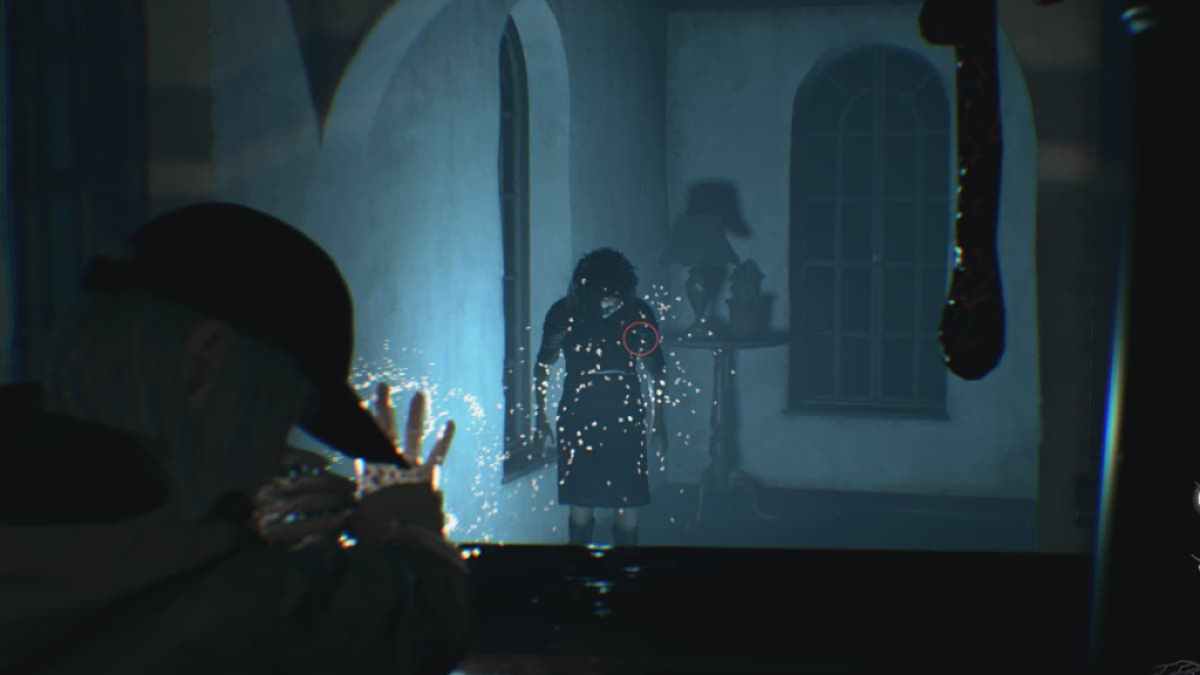 Using Rose's powers will deal massive damage allowing you to progress the fight along. After attacking Eveline, duck back into cover and wait for the next attack to finish and rinse and repeat. Keep attacking her, and she will eventually move upstairs, and you will need to reach her. To reach Eveline at this point, you must search for Mold cores and destroy them.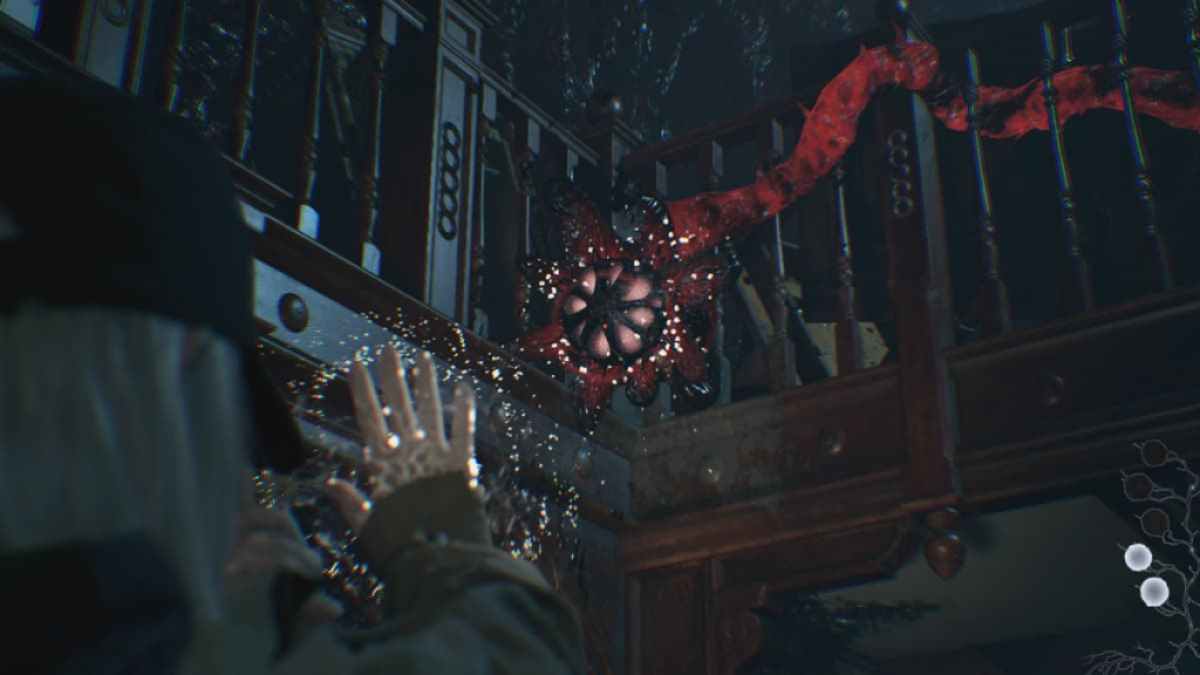 Destroying the mold core will allow you to climb the set of stairs and continue the boss fight. That said, climb the stairs, and you can eventually beat Eveline by finding cover and waiting until she enters her dormant stage to attack her.
For more on Resident Evil Shadows of Rose, we at PGG were up all night creating awesome guides like Can you beat the Face Eater brute in Resident Evil Shadows of Rose? and Resident Evil Shadows of Rose Shotgun Puzzle Solution.