You will face a number of strange, unique situations during a playthrough of Road 96. During your journey, you may find yourself at the Happy Taxi station with Mitch and Stan. If you help them break in and successfully make it through the building, you will wind up trapped in the security room with only a limited time to act. There is a safe located in the closet, but what is the code?
How to find the safe code in Road 96
While you are helping Mitch and Stan navigate through the Happy Taxi station, you will operate the cameras in the security room and have to help them find a code for the manager's room. There are several codes located in the desk drawers, but one will help you open the safe later.
Related: What is As Dusk Falls? – Release date, Game Pass, Platforms, & more
In the left drawer is a magazine with the safe code on it. The Happy Taxi station safe code is 2237. When the security guard knocks on the door, you will only have a minute to get to the closet and open the safe. You will find $45 and a collectible tape in the safe.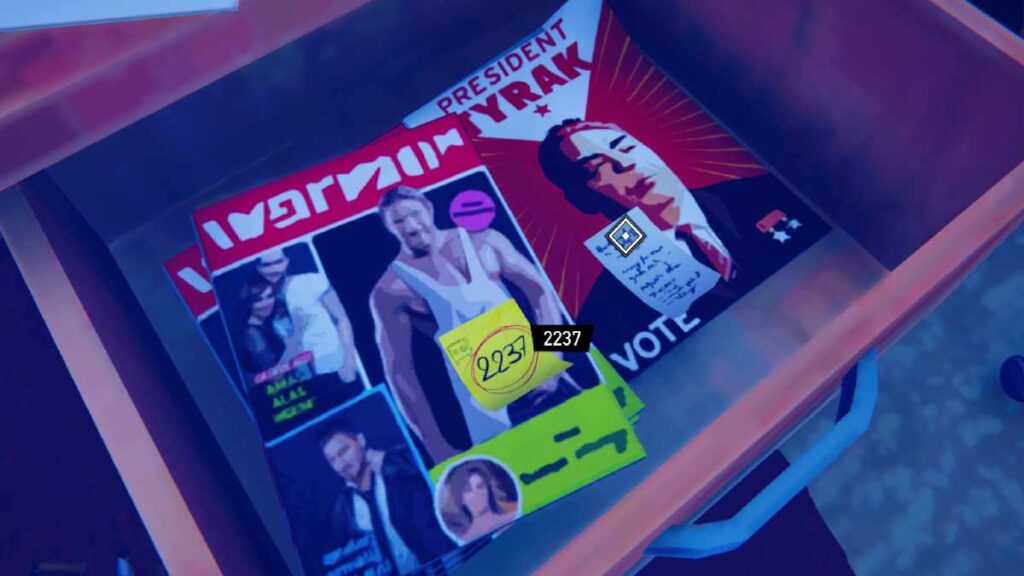 How to get to the Happy Taxi station
Each episode of Road 96 brings you closer to the border, and your decisions can determine where you end up. During your first run, you can trigger the episode at the Happy Taxi station by taking the bus from the trailer park, then staying on it after talking to Alex.
Road 96 is a great narrative game, and you can discover many mysteries and characters across multiple playthroughs. You will find yourself in different situations depending on the choices you make and the person you choose to be.
For more guides like this one, check out Best games to play when you're short on time on Pro Game Guides.