Rainbow Friends, similar to its typical, non-Roblox comparison Five Nights at Freddy's, invites players to join their class on a field trip to Odd World, an amusement park that may seem innocent from the outside, but hides some dark secrets beneath its colorful surface. Lurking around the Odd World facility are various monsters all with their own unique characteristics, physical attributes, and attack features that can be hard to keep track of. To help you survive all five nights with these monsters, we've created the detailed guide below.
Complete monster list and how to survive them
Blue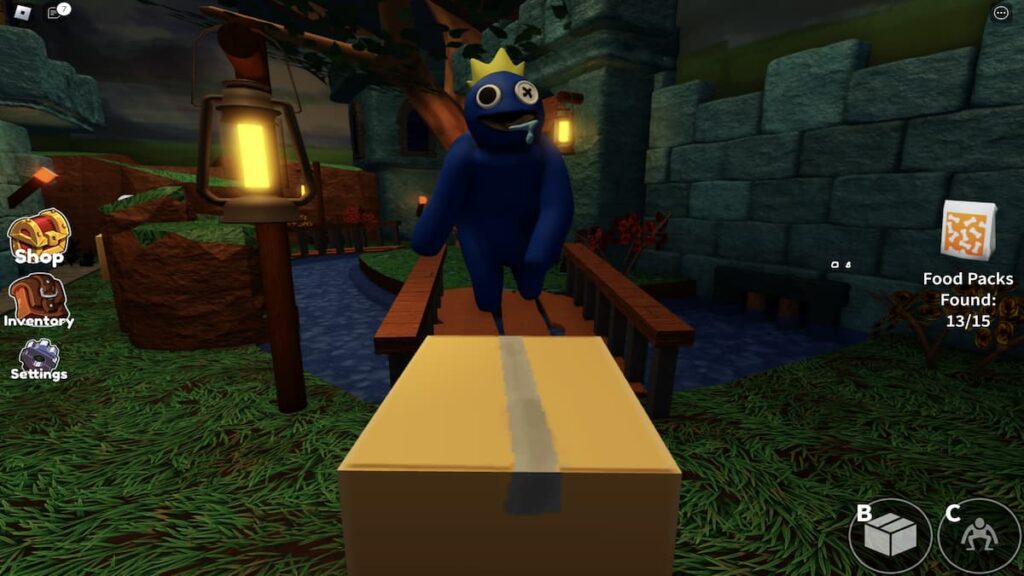 Blue is the first monster that players will encounter in Rainbow Friends and serves as the main Odd World mascot. This monster is relatively slow and can be evaded pretty easily—when you hear his footsteps and distinct chuckling, equip your box to immediately to hide from him. If he spots you before you can box, you'll need to run away as fast as possible and re-box as soon as you're out of his line of sight. If Blue sees you box, a red exclamation point will appear to alert you that you've been spotted and are not safe from his attacks.
During the goodbye party that occurs on the final night, Blue is triggered by stepping on balloons, so be careful where you step!
Green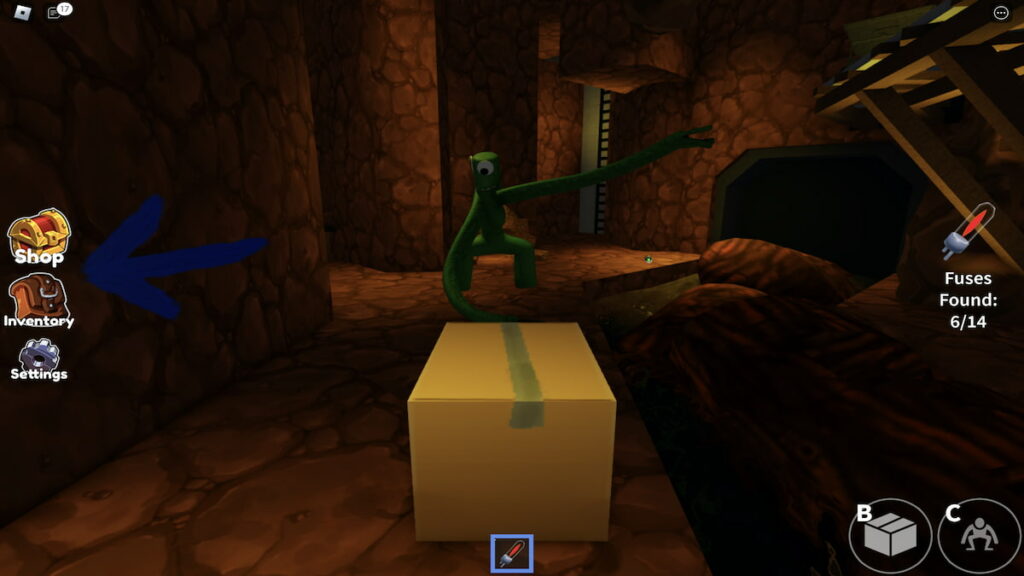 Similar to Figure in Doors, Green is a completely blind monster. Instead of using his sense of hearing to detect and attack players as Figure does, however, Green is completely oblivious to the world around him and makes no direct effort to chase or find players, making him pretty easy to avoid and escape. As Green walks, you will hear a squeak sound—if you're in the vicinity of Green and begin to hear his footsteps, run away! Boxing in front of Green will not protect you—he'll simply walk into your box and kill you instantly.
Related: How to solve the ship's candle puzzle in Roblox The Mimic – Book II Chapter 1
Orange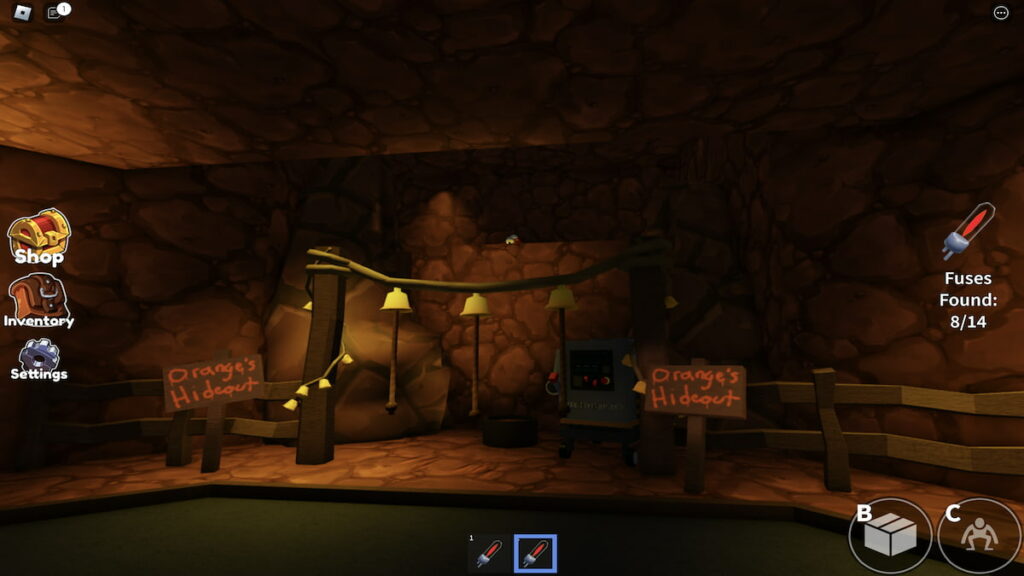 Orange is technically the third monster to appear in Rainbow Friends, though Purple makes his debut in the same night. To survive Orange, players must ensure that the ravenous monster is fed regularly and has access to food at all times by visiting Orange's cave and pulling the red lever that's next to it. If players fail to feed Orange in time, an alarm will sound throughout the facility and the monster will leave its cave in hopes of finding a delicious snack...you! If Orange escapes his cave, an orange-colored trail will appear on the ground—avoid walking anywhere near this trail and box yourself to evade Orange's attacks.
Purple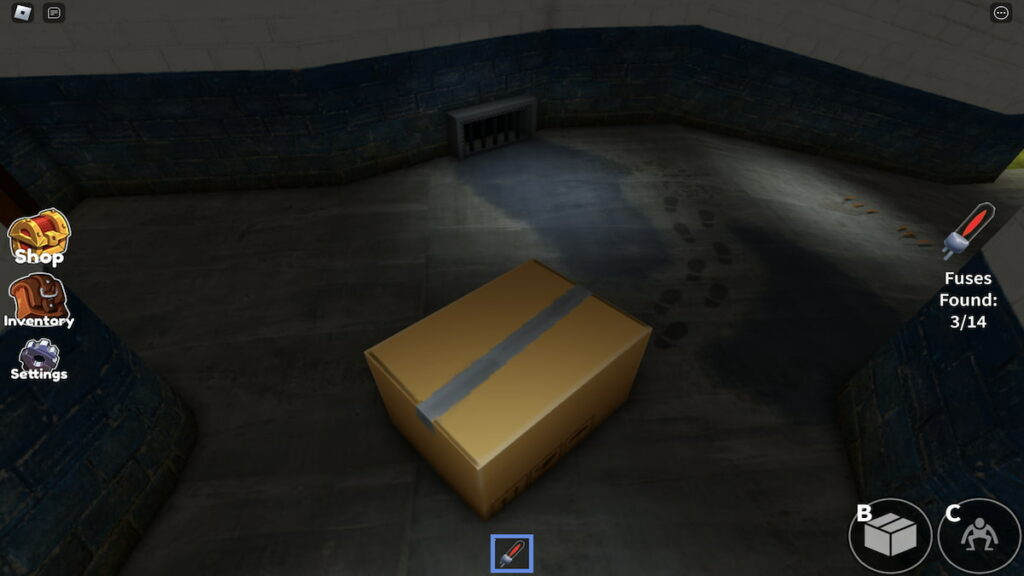 As mentioned above, Purple and Orange both appear in night three, though Purple is the monster that you'll likely run into more often. This sneakily-silent monster hides in various vents around the map and patiently waits for players to walk in front him. If you see Purple in a vent, watch your step! Walking through the puddles of water in front of these vents while Purple is present will cause him to instantly grab you and pull you inside with him, killing you on contact. To avoid Purple, carefully walk along the path of footprints that separate the two water puddles—doing so should allow you to pass by unharmed.
Related: Roblox: Best Scary Games – Roblox Horror Games! (2022)
Red
Unlike the other monsters on this list, Red is completely harmless to the player...for now. This monster serves as the narrator of the Rainbow Friends story and tasks players with finding and collecting various objects for him. At the end of the chapter, Red helps players escape the facility by showing them through the final night and leading them to the exit. The theory exists that Red is actually the one who trapped the students in the facility in the first place, though this hasn't been canonically confirmed.
Pink and Yellow
These next two monsters, Pink and Yellow, are both inactive monsters and are not on the current Rainbow Friends roster. It's rumored that they will be added to the experience when Chapter 2 is released.
End
That's it for our guide on how to survive every monster in Rainbow Friends! Have you been able to escape the facility? Do you have any theories about the Rainbow Friends lore? Let us know your thoughts in the comments below!
Looking for more Roblox content? Check out our recent guides on Roblox Evade Beginner's Guide – Evade Tips and Tricks or Roblox Apeirophobia Walkthrough – How to beat levels 0-10 here on Pro Game Guides!