Third-person shooters are popular both on and off Roblox, but the endless potential for Roblox developers has led to many great shooter games that are entirely free to play. Indeed, Roblox features many different themes and choices geared toward multiple genres and tastes. Here are some of the best third-person shooters on Roblox for you to try right now!
Base Battles by Voldex
Base Battles is one of the top third-person shooters on Roblox because of its fast-paced, smooth mechanics that support its addictive gameplay. Team up with the blue or red team as you compete in round-based game modes such as Capture the Flag, Team Deathmatch, etc. Take control of the large maps by deploying vehicles and different weapons at your disposal.
Da Hood by Da Hood Entertainment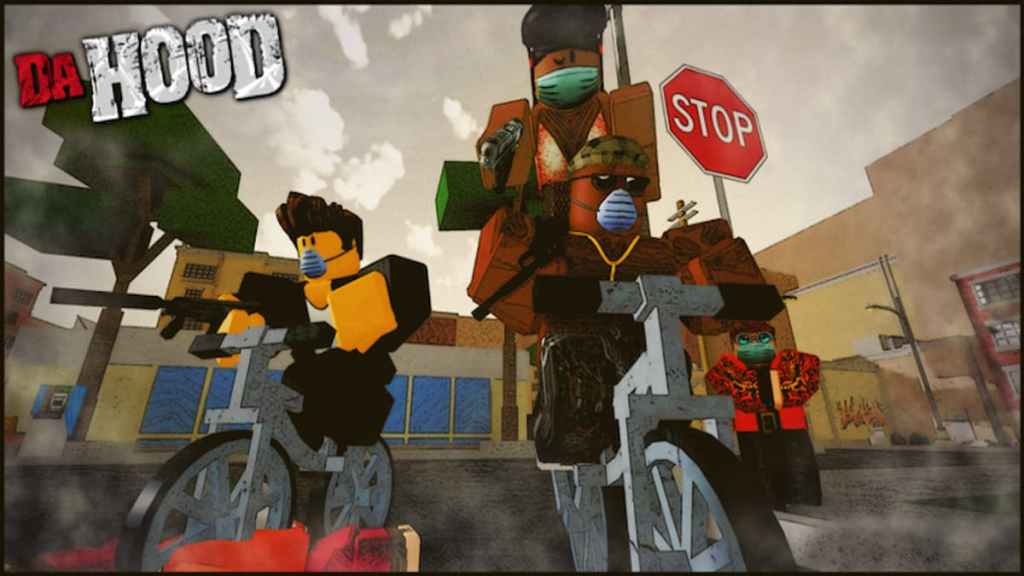 Da Hood is a unique experience on Roblox that's about more than just battling other players. It includes exploration, jobs, and more, making it one of the best third-person shooters available in Roblox. Venture around the dangerous world where an enemy could be around any corner. Find various weapons hidden around, earn money through your preferred means, and dominate the streets.
The Wild West by Starboard Studios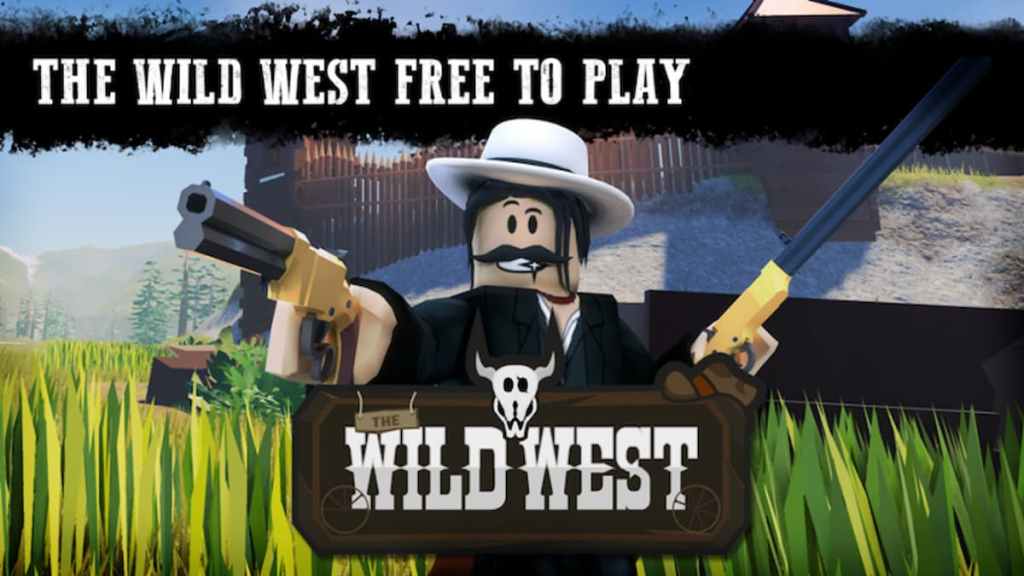 If you're looking for a truly extraordinary experience with in-depth menus and striking visuals, The Wild West is one of the best third-person shooters to explore. You can take on the role of a Wild West Outlaw or Sheriff in this large, open-world shooter, with plenty of opportunities and items to discover. Robs banks or train cars, duel other players, buy new weapons and horses, or become Sheriff and put a stop to the notoriety in the town as your own personalized character.
Related: Best Roblox adventure games
Military Tycoon by InfinityInteractive
Military Tycoon is not only one of the top shooter games in the third person, but it's also an excellent tycoon game geared toward realistic warfare. It takes time to increase your funds, but you can ultimately build up your base and equip yourself with powerful weapons and vehicles necessary for battling nearby enemies. Attempt to invade other players to confiscate the treasure in their vaults while defending your vault. Continue upgrading your base and equipment to be the most powerful nation standing.
Criminality by NASARealist
Criminality is another one of the best third-person shooters, much like Da Hood. Spawn amid a dangerous environment and take on the role of a criminal. Earn money by breaking cash registers or take down other players to equip yourself with weapons and armors, both of which allow you to defend against enemies in your proximity. These mechanics are more complicated and tactical, with gritty graphics that make for an overall immersive experience.
Blackhawk Rescue Mission 5 by PLATINUM FIVE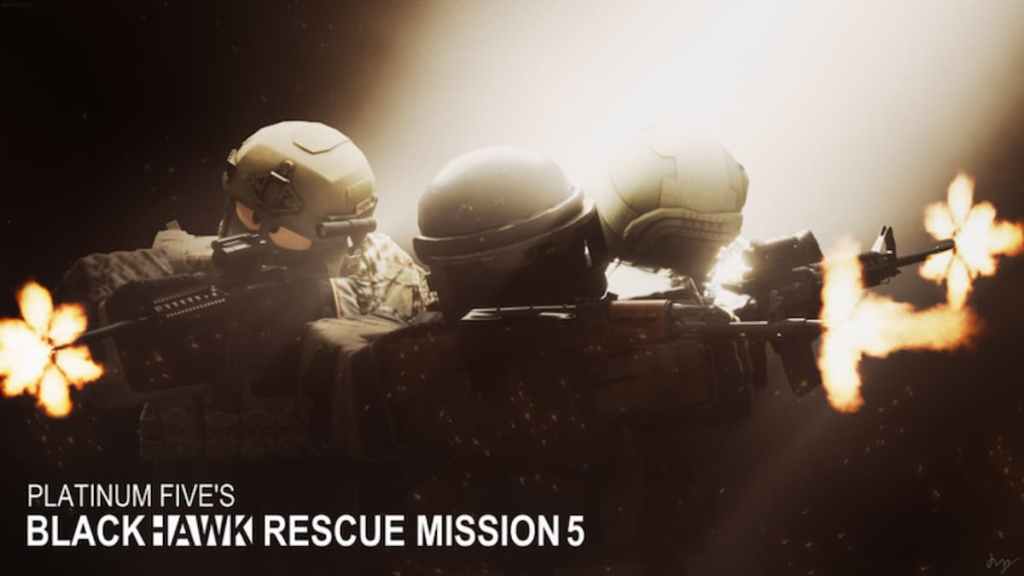 Blackhawk Rescue Mission is a realistic military-type shooter game with a third-person view. This a one of the best shooter games for those who appreciate a more tactical approach. Choose whether to jump into a team deathmatch mode or explore the large open-world mode to roleplay in a Blackhawk team with others. You can change up your loadout and try your hand at various guns, test your shooting skills, and become a true soldier.
Murderers vs. Sheriffs by Rinpix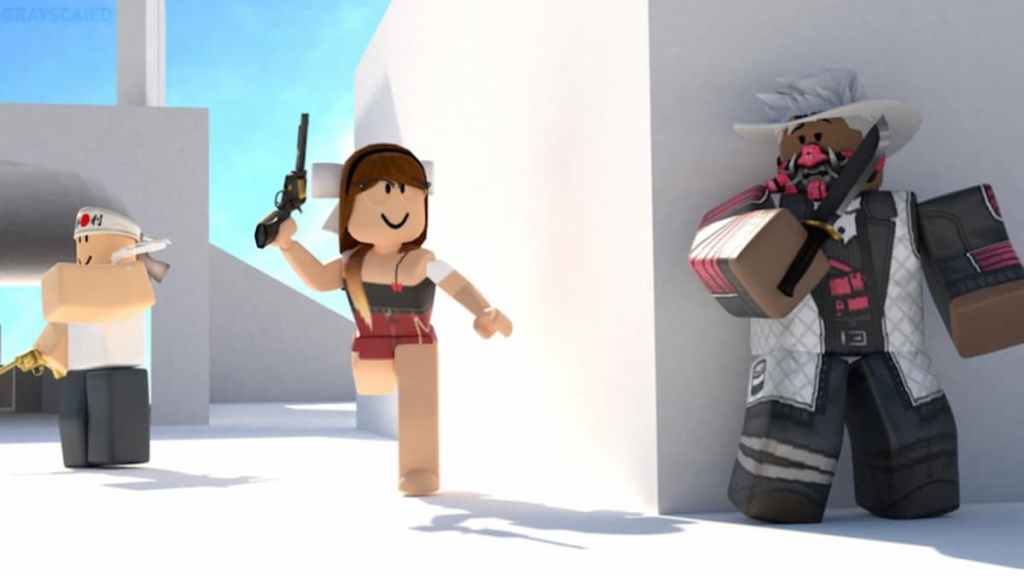 Murderers vs. Sheriffs is a round-based shooter. It's one of the best third-person shooter games on Roblox if you're looking for more casual gameplay with a slight twist. These team deathmatch rounds split the players into two groups, Sheriffs and Murderers. Murderers receive knives to swing or throw while Sheriffs use guns. Each team wins by ending the round with the most kills. Choose a stealthier approach as Murderer and stab approaching enemies, or be more aggressive by throwing your knife back at shooting Sheriffs.
Related: Best Roblox RPG Games
Zone War!! Strucid by Frosted Studio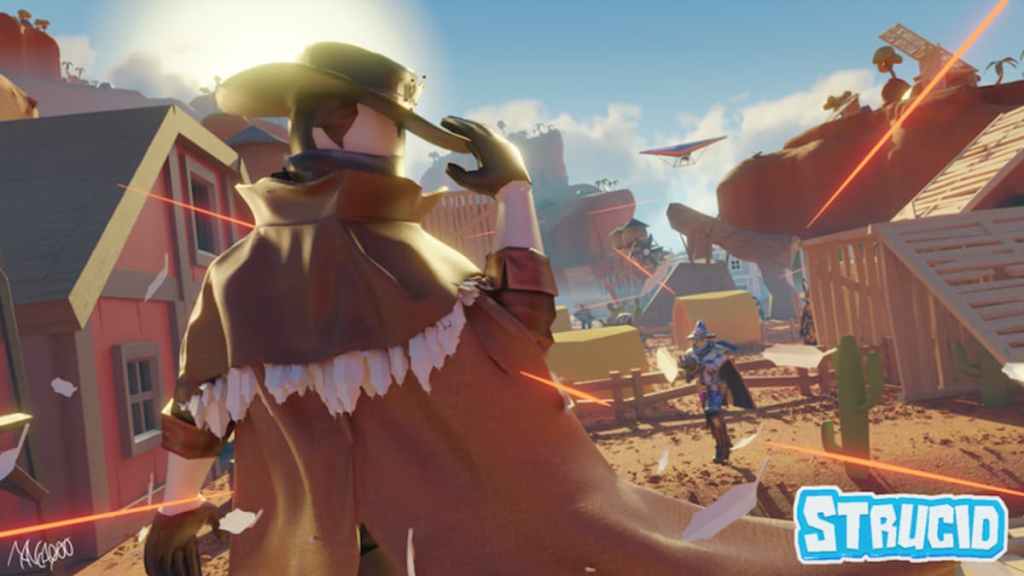 Zone War!! Strucid is a compelling third-person shooter with enhanced mechanics and player models that makes you forget you're on Roblox, easily making it one of the best shooter games available. It is heavily inspired by Fortnite and features similar mechanics, including weapons, building, and shields. Vote to play in different round-based game modes such as a simple Deathmatch or Capture the Flag and take on other players in various stunning maps. You can create defenses by building walls and stairs and equip several types of weapons to your advantage in a chaotic battle.
Mad City by Schwifty Studios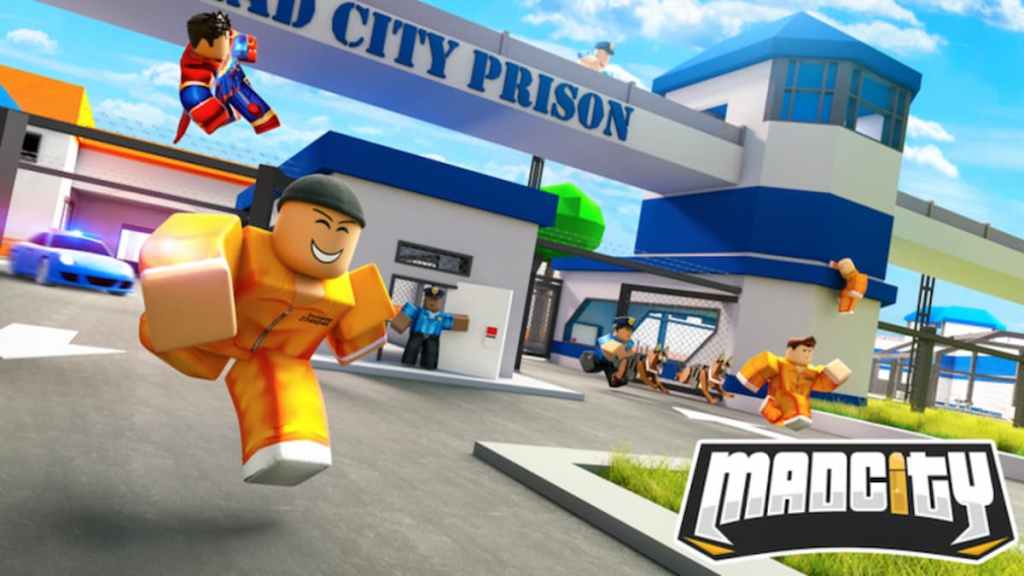 Mad City is one of the best third-person shooters due to its Prison Break-type themes. You must choose a role of either a Police Officer, Prisoner, or Superhero. As a Police Officer or Hero, attempt to guard the prison, keep the world in order, and take down criminals as they commit crimes. In the role of Prisoner, you can wreack all kinds of havoc, breaking out of prison and robbing shops to collect money. Equip weapons to fight against the other players in the Mad City around you.
Weaponry by Headstackk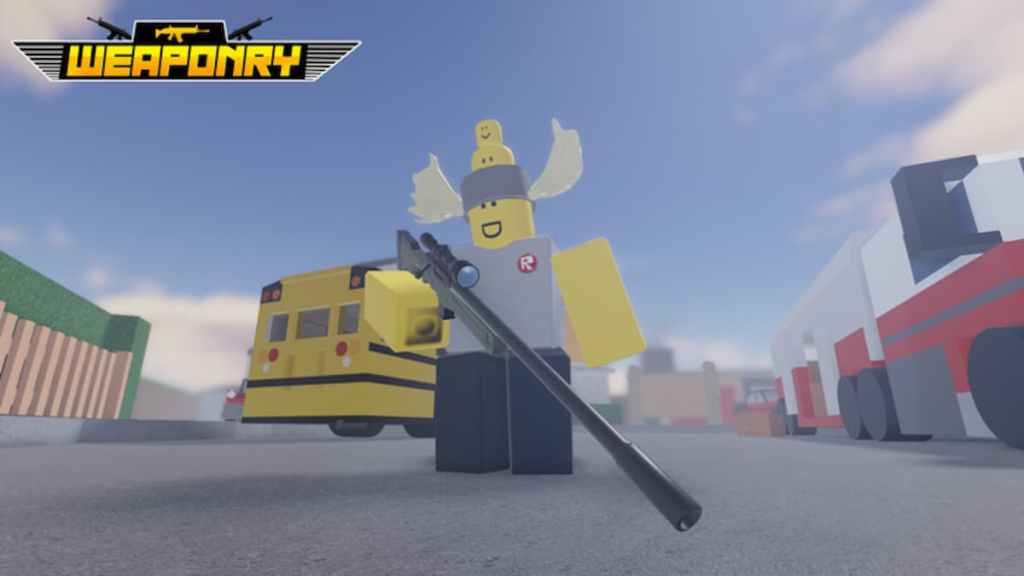 Weaponry is a fast-paced shooter game in third-person (and first-person, if preferred). It's played in rounds against other players. In this free-for-all battle, try out various guns by equipping them in your loadout or picking them up from downed players, and attempt to be the top player by getting as many kills as possible. You continually respawn when killed, giving you a chance to come back even when you fall behind. Experience different maps and take on other players in close-proximity, swift, tactical gameplay.
Looking for more Pro Game Guides Roblox content? Check out our lists on Best Roblox Games on Mobile or Best Roblox games like The Sims!