The Demon Slayer inspired Roblox experience Project Slayers invites users to become the strongest in the world and take down everyone who's against them—whether this means working as a Slayer and protecting all that exists, or turning toward the path of evil and fighting as a Demon, the choice is yours. Regardless of the path that's chosen, however, unlocking and equipping titles is a huge allure for many Project Slayers players, including myself, which is why I've created the brief guide below that explains how to equip titles in this experience and what they offer.
What are titles in Project Slayers?
Titles are unlockable accessories that can be added to a player's appearance to showcase their skill level, personality, or play style. At the time of this article's publication, there are over 15 unique titles that players can use to express themselves in Project Slayers.
How to unlock titles in Project Slayers
Titles can be unlocked in various ways, including clearing dungeons, dealing damage to opponents, selling items, and more. Many titles are unlocked at random, and have a chance of being earned after defeating enemy NPCs.
How to equip a title in Project Slayers
To view and equip a title, access the experience's menu by pressing M and then select the icon that's listed last—the profile icon. Clicking on this icon will list all of the titles in the experience and how to obtain them. If you already have a title unlocked, click on the Display Title button in the bottom right-hand corner of the menu to equip it—doing so will place the selected title above your character's head. Despite only being able to display one title at a time, the buffs that come from all of your unlocked titles will stack passively, meaning you'll receive all of the built up bonuses from them while you play, even when you're not wearing them.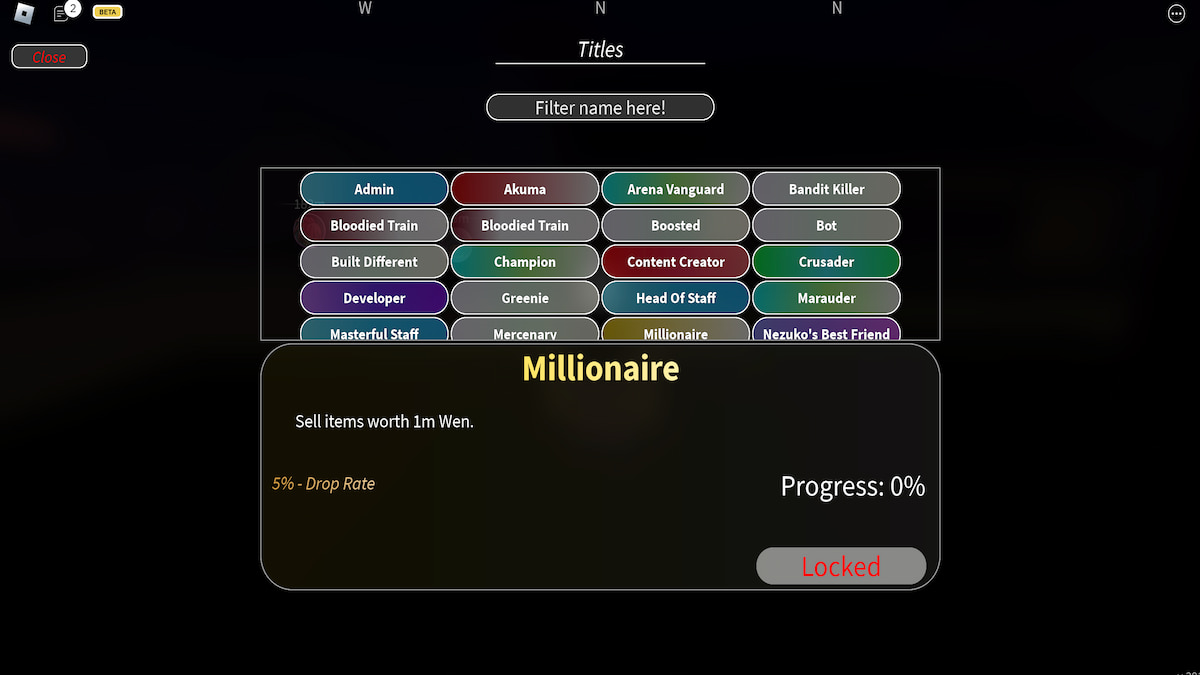 End
That's all there is to know about titles in Project Slayers. What title do you run most often and why? Do you have a title you're currently working toward unlocking? Let me know in the comments below!
Looking for more Project Slayers content? Check out some of our other recent guides on Project Slayers Tier List – Best Clans or What Does Swap Do in Project Slayers? – Roblox here on Pro Game Guides!