The holiday season has arrived in Vans World yet again, and with it comes presents for everyone—nice list or not! From December 1, 2022, to December 25, 2022, players can collect three unique Vans-themed items for free simply by following Santa's sleigh. Continue reading below for more information on how to obtain these Christmas goodies.
How to unlock all free Christmas items in Roblox Vans World 2022
The three items that you can unlock for free during the 2022 Christmas event are listed below:
To obtain these items, keep your eyes on the sky! Every five to ten minutes, a present will fall from Santa's sleigh—the first three times you collect these presents, you will be awarded the three avatar items. After obtaining the three items, each present you open from then on will award you 50 Waffle Coins instead.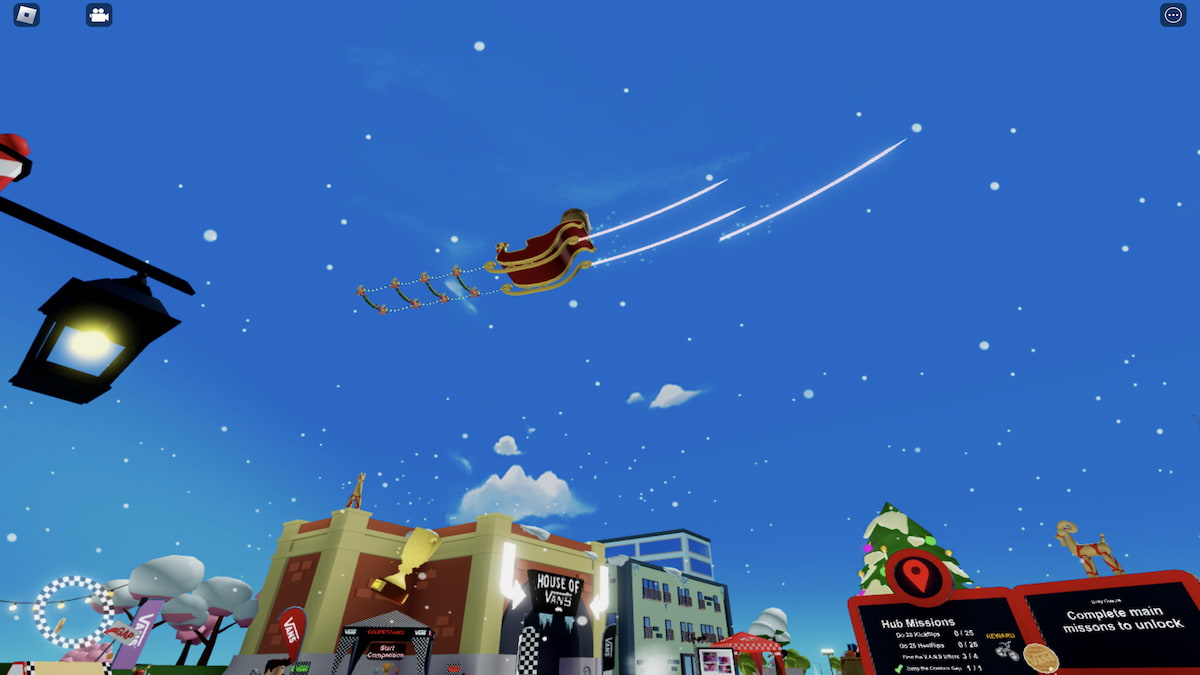 You can find presents by following the colorful beam of light emitted after they land. You can find an example of one of these beams below.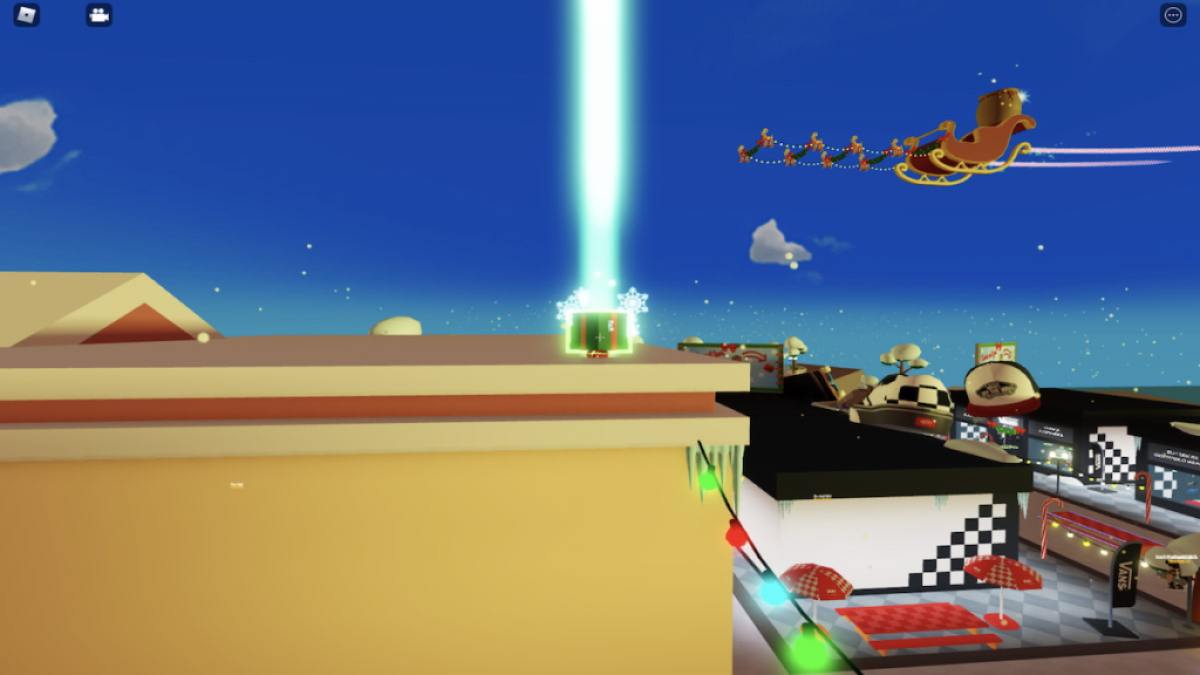 Once you've found a gift, press E to tear it open! Upon doing so, you will be awarded one of three avatar items and their corresponding experience badge. It may take a moment for these items to appear in your Roblox inventory, so don't worry if you leave Vans World and don't see them immediately.
Looking for more Roblox content, including free items? Check out our recent guides on How to get the free Backstreet Boys Christmas Sweater in City Life – Roblox or How to get all free items in Roblox Spotify Island here on Pro Game Guides!