Backstreet's back, alright! Well, actually, it's their very first Metaverse debut! The Backstreet Boys have danced their way into Roblox and brought a handful of UGC accessories, including one free sweater that can be obtained inside the role-playing experience City Life. Continue reading below to find out how you can unlock this sweater totally for free and get into the Backstreet Christmas spirit!
How to unlock the Backstreet Boys Christmas Sweater in City Life
Upon spawning into City Life, you'll be asked to choose one of the following jobs: Doctor, Criminal, Police, Firefighter, Cook, Hair Salon, or Cleaner. There's also the ability to have no job, which we'd recommend selecting to earn the Backstreet Boys Christmas Sweater the fastest.
After selecting no job, you should spawn in front of your house. From here, look around for a pile of snowballs. Once you've found one, run up to it and press E to pick one up.
Now, to earn the Backstreet Boys Christmas Sweater, all you need to do is throw 10 snowballs at other players. This can be done by throwing them at 10 different players or the same player 10 times, it luckily doesn't matter! You'll likely run into someone else attempting to do the same challenge, so completing it shouldn't take long. If you're having trouble finding someone, try typing in the chat and asking for help!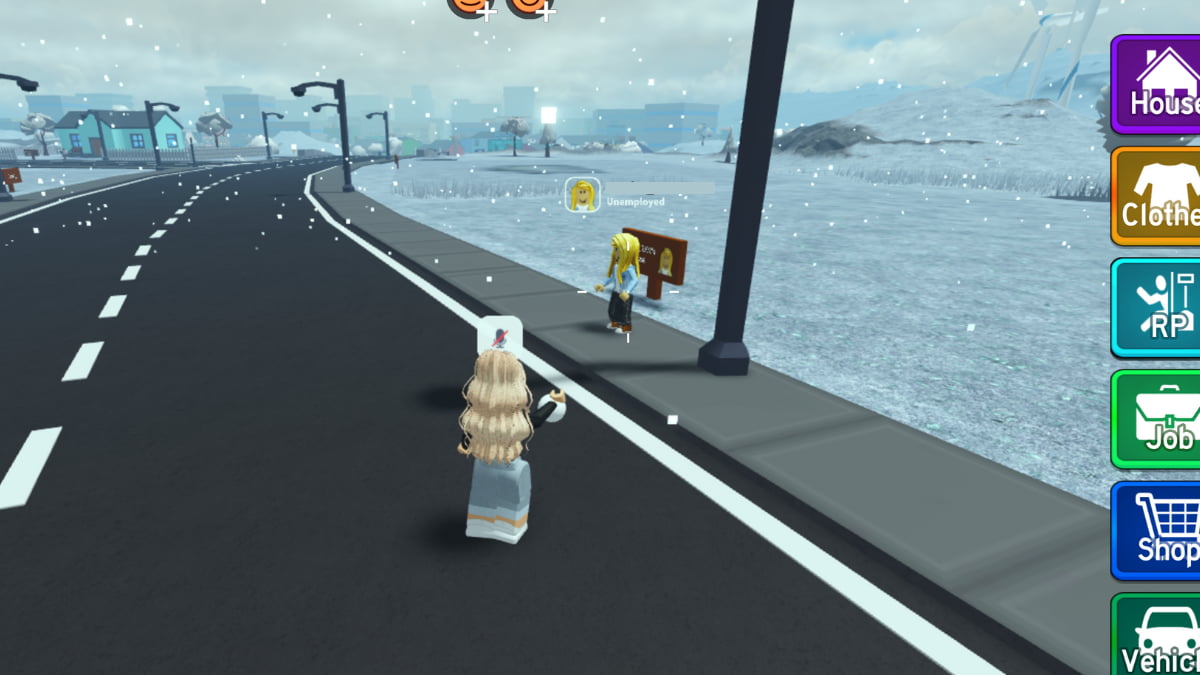 As soon as you've thrown your tenth snowball, you should automatically unlock the Backstreet Battle badge and Backstreet Boys Christmas Sweater. That's all there is to it!
Looking for more Roblox content, including free items? Check out our recent guides on How to get all free items in Vans World – Roblox or How to get all free items in Roblox NIKELAND here on Pro Game Guides!