Come explore the beautiful island country of Singapore, now on Roblox! Whether you're interested in experiencing a new culture, or just trying to grab a few free items, Singapore Wanderland has you covered. With fun minigames, story-based quests, and plenty of places to hang out with friends, this experience has something for everyone—yes, even those who want to decorate their avatar with exclusive accessories like you and I! Continue reading below to learn more, and be sure to collect these items before July 2023, when they'll likely disappear forever.
How to earn all free items in Singapore Wanderland
The list below details all free items that have ever been available to obtain in Singapore Wanderland. For a closer look at each item, including how to unlock it, continue reading past this list.
Super Tree Hat
As you spawned into Singapore Wanderland, and joined Garden Galaxis, you probably noticed the multitude of floating items that have been scattered across the map. These items are scales that, upon collecting them, will fill up the bar at the top of your screen.
Once you've collected enough scales to fill this bar (every scale on the map), you will unlock the Super Tree Hat—that's all there is to it! You can only pick up each scale once, so be sure to check high and low for these pesky collectibles—it took us around 45 minutes to find them all, so be sure to pay attention to where you go!
Related: How to get all free items in Vita Coco The Coconut Grove – Roblox
Singapore Flyer Ferris Wheel Backpack
The Singapore Flyer Ferris Wheel Backpack is unlocked by simply locating it on the map and walking into it. Every so often, a message will appear in the chat that says "A free UGC item has appeared on Finders' Isle," when this message appears, head to Finders' Isle via its portal in Merlin's Garden and click on the metal detector icon on the left side of your screen.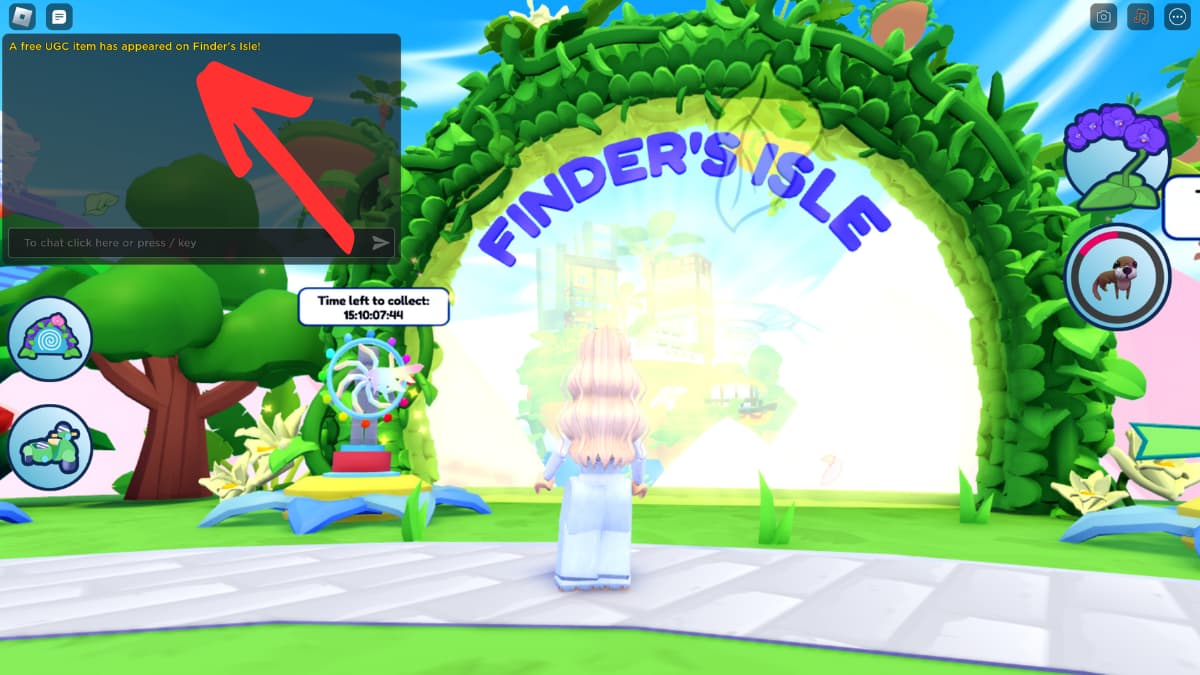 With the metal detector equipped, begin making your way around the map, searching high and low for the item. As you walk closer to the item, the metal detector's beeping speed will increase, so be sure you're paying attention! When you find the item, grab it immediately before someone else finds it too.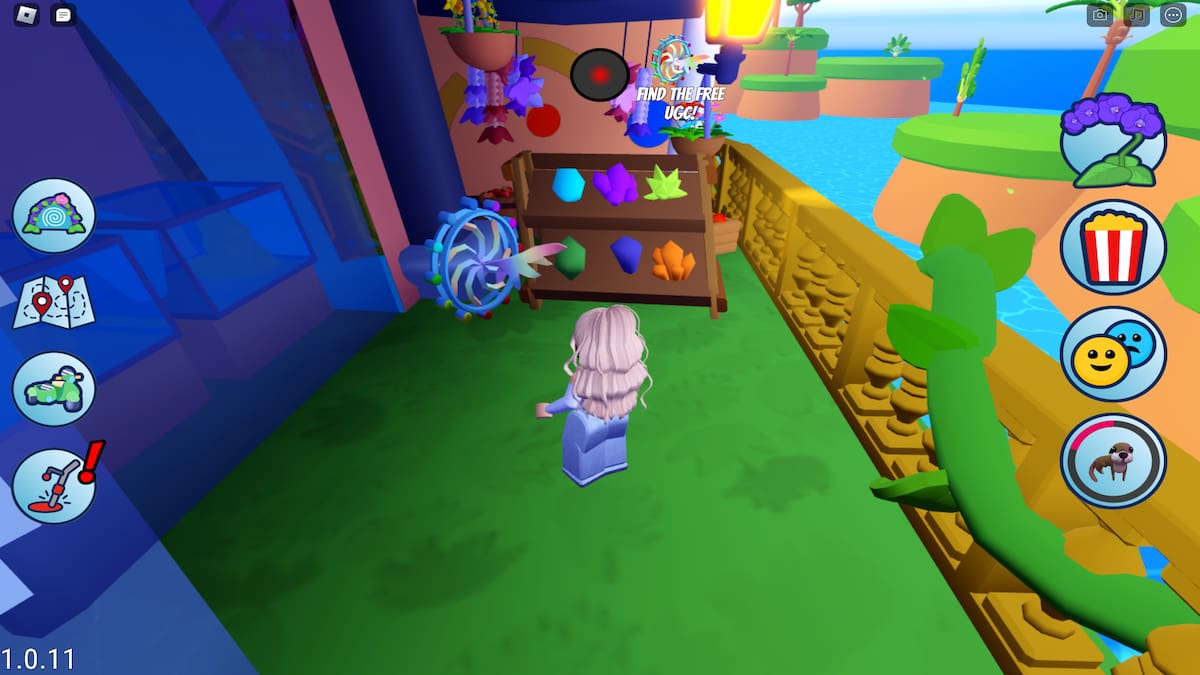 Lotus Hat
The Lotus Hat is basically just the harder version of the Singapore Flyer Ferris Wheel Backpack, as it's found the exact same way but spawns in more random places and less often. The only main difference is that this item spawns in Garden Galaxis rather than Finders' Isle.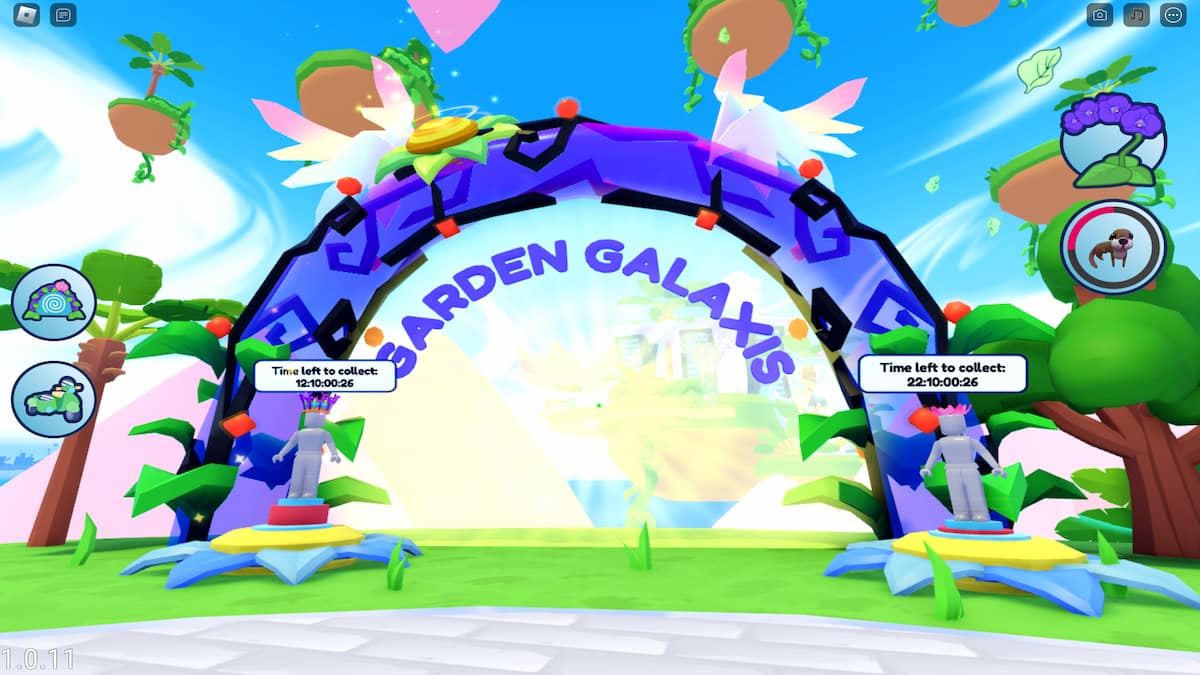 When you find the Lotus Hat item, collect it right away! This item is highly sought after and difficult to obtain due to many players searching for it at once, so grab it as soon as you see it.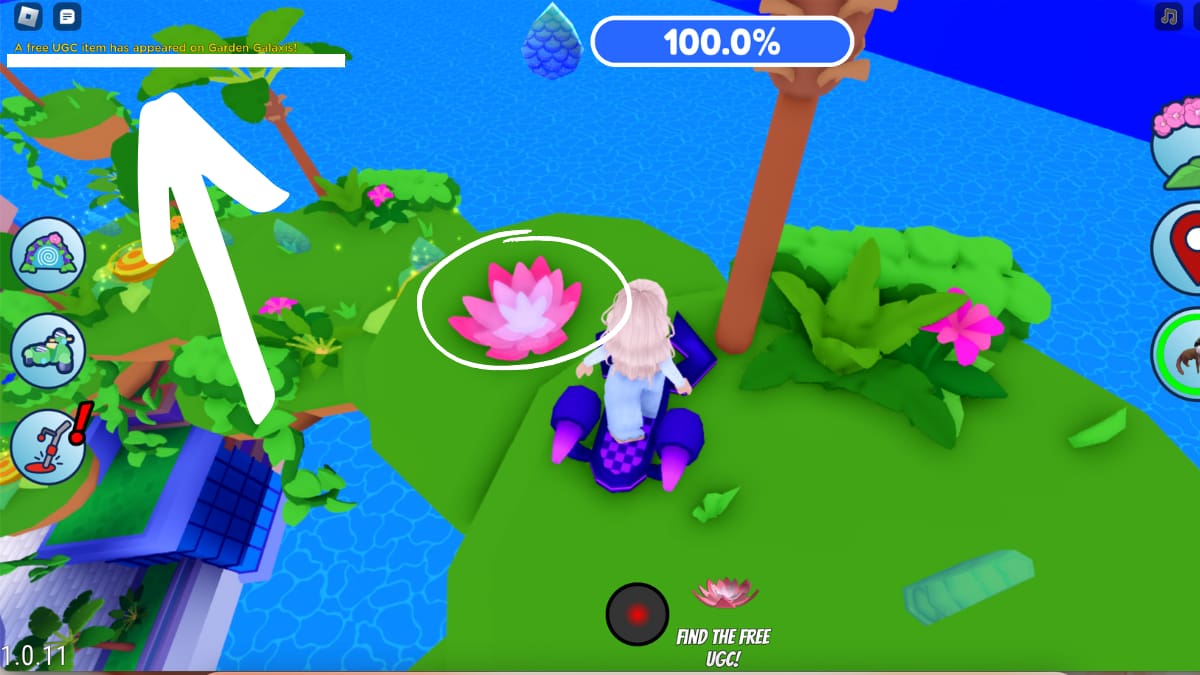 Lotus Racer
To unlock the Lotus Racer, players must participate in the Jungle Jiffy cart racing minigame and win a total of five times. To play this minigame, head through the Jungle Jiffy portal and then enter the queue by stepping into the green circle pictured below.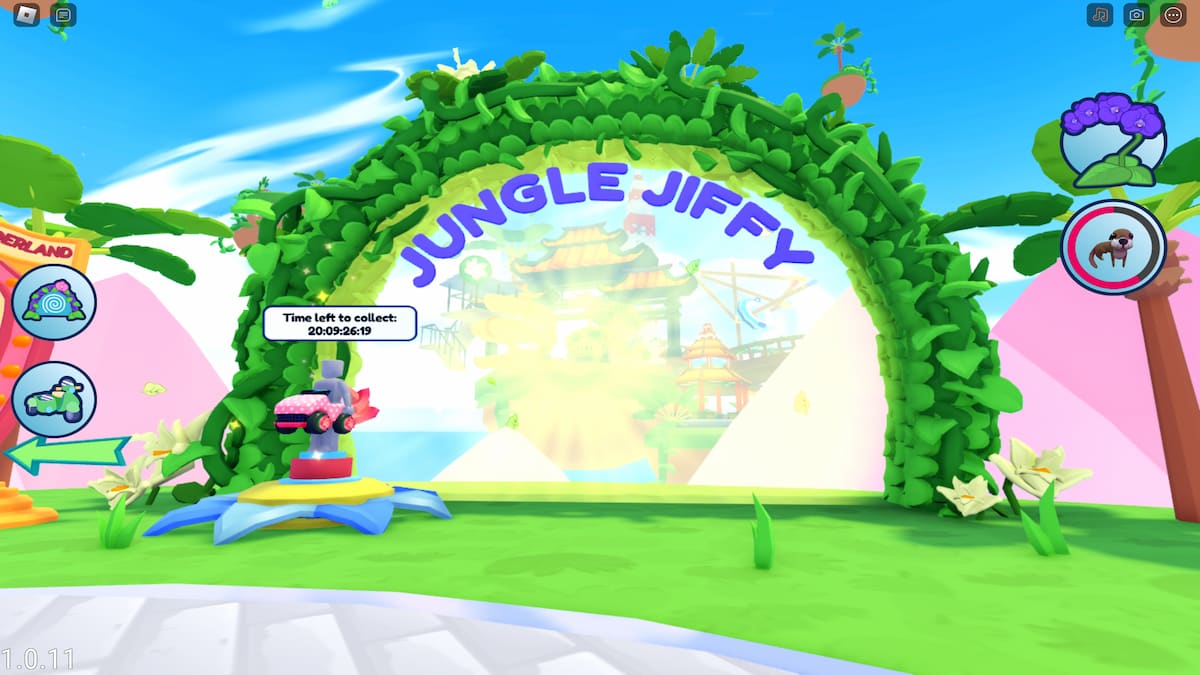 When the minigame begins, use your movement keys to drive your car around the track. To win, you must be the first player to complete four laps. Be sure to pick up the blue orbs for a much-needed speed boost!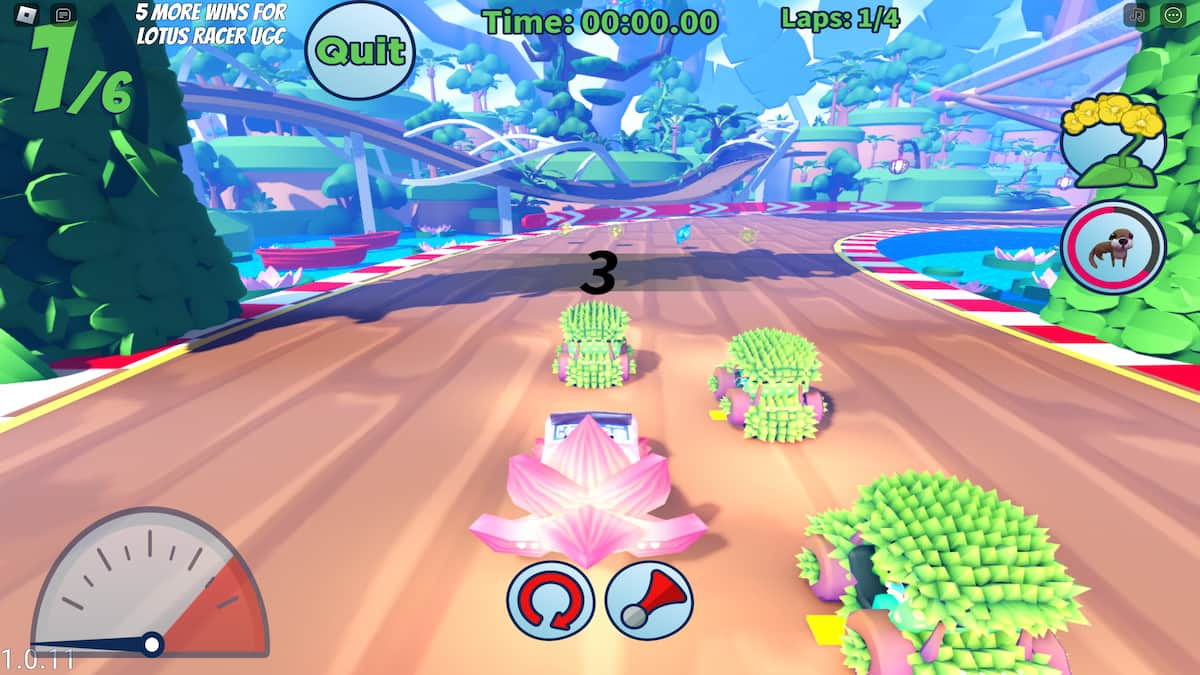 As soon as you finish your fifth winning race, you'll automatically unlock the Lotus Racer item.
Otter Necklace
The Otter Necklace item is unlocked after staying in the experience for a total of one hour. This doesn't have to be one hour straight—you can leave and rejoin the experience at anytime and it will continue counting for you! To keep track of how much time you've spent in-game so far, check out the icon of the otter on the right-hand side of your screen.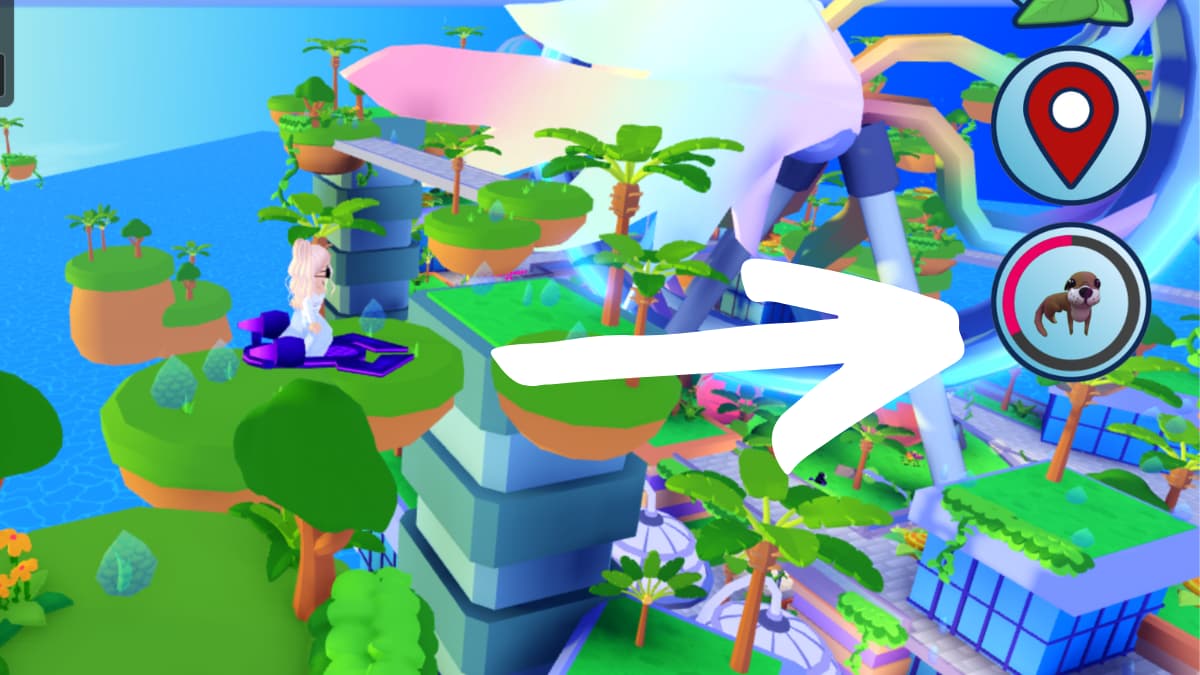 When this icon becomes green, you'll unlock the item. That's all there is to it!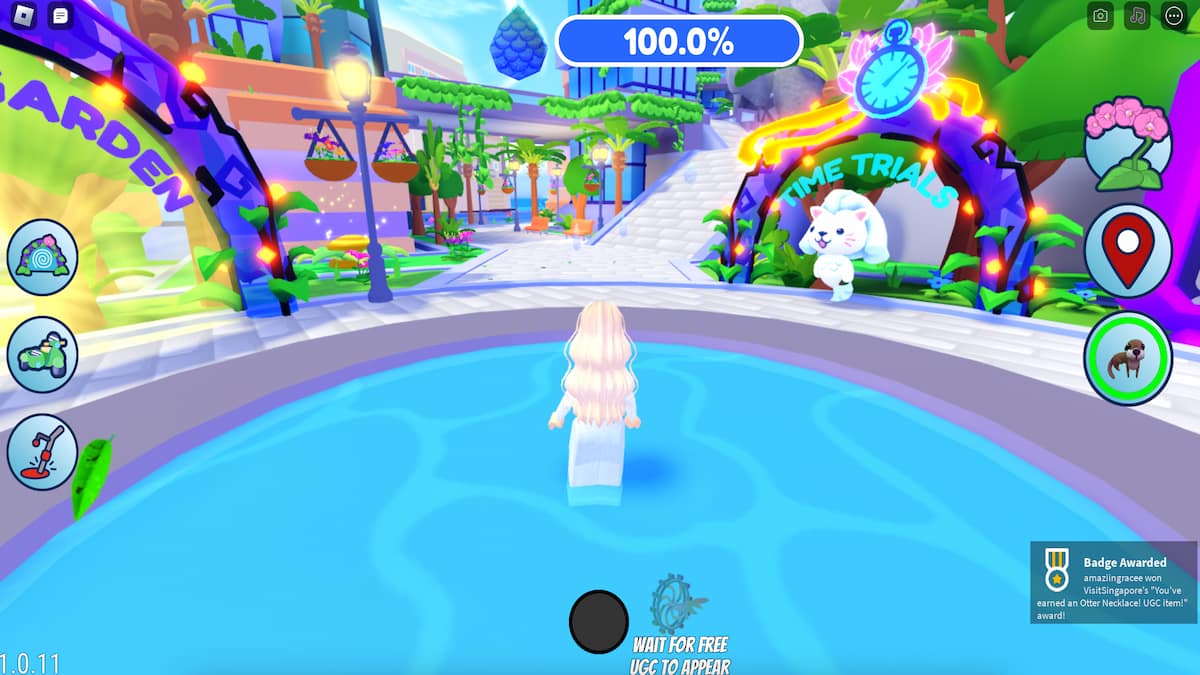 End
That's it for our guide on how to get all free items in Singapore Wanderland. As more items are added to this experience, we will update this guide accordingly, so stick around!
Looking for more Roblox content, including free items? Check out some of our other recent guides on How to get all free items in Pancake Empire Tower Tycoon – Roblox or How to get all free items in NHL Blast – Roblox here on Pro Game Guides!