Sword Factory X on Roblox is a tycoon-meets-fighting-adventure game, as you are tasked to run your own factory that crafts swords with unique abilities and varying rarities. Sell your creations or utilize them to take on enemies around different locations in the world. As you earn money, you can upgrade your factory machines so your swords will be more powerful and enchanted. Here are a few ways to boost your earnings as soon as possible.
How to earn money fast in Roblox Sword Factory X
How to earn Cash fast
Cash is an essential currency in Sword Factory X that allows you to upgrade your machinery and craft more powerful items that will help in your battles or sell for more money. You can earn some quickly by completing some different tasks.
Make Swords
It's crucial that your machinery is always making products. Like all tycoon games, the only way to expand and grow your business or industry is to increase your workflow in exchange for a profitable income. Head over to your machines and ensure the Auto Spawn switch is turned ON. This will automatically keep making swords without you having to push any other buttons. As your devices keep crafting swords, you will want to upgrade them by using the menu on the left side of your screen.
Sell Swords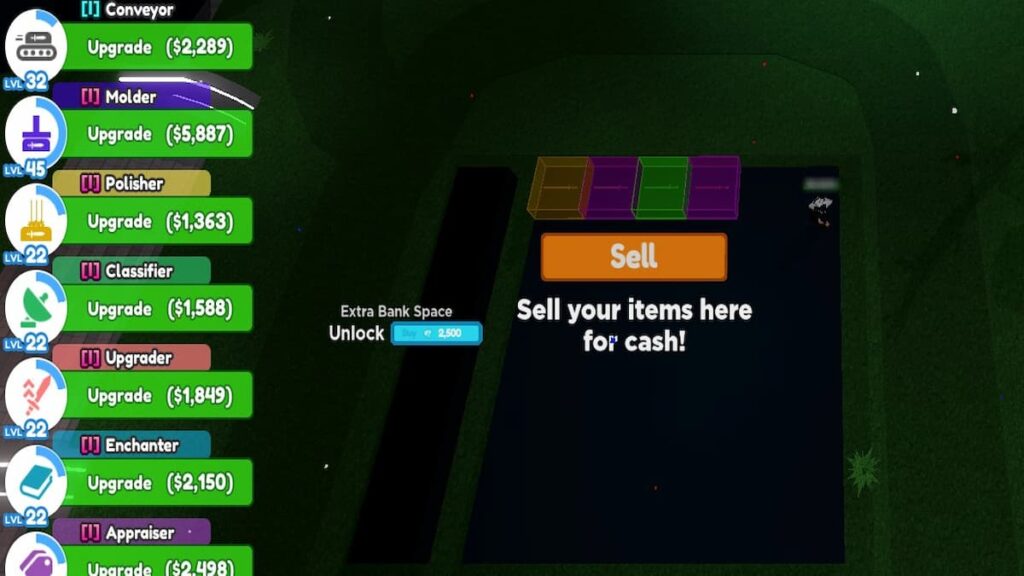 After you set up your machines to auto spawn swords, head to the large pedestal for selling. This is where your creations will go after your devices finish crafting them. You want to ensure you click the Sell button or allow them to auto-sell by leaving them on the pedestal. The better rarity of weapons they are, the more they will sell for, which is why it's important to keep upgrading your machines.
Claim Time Rewards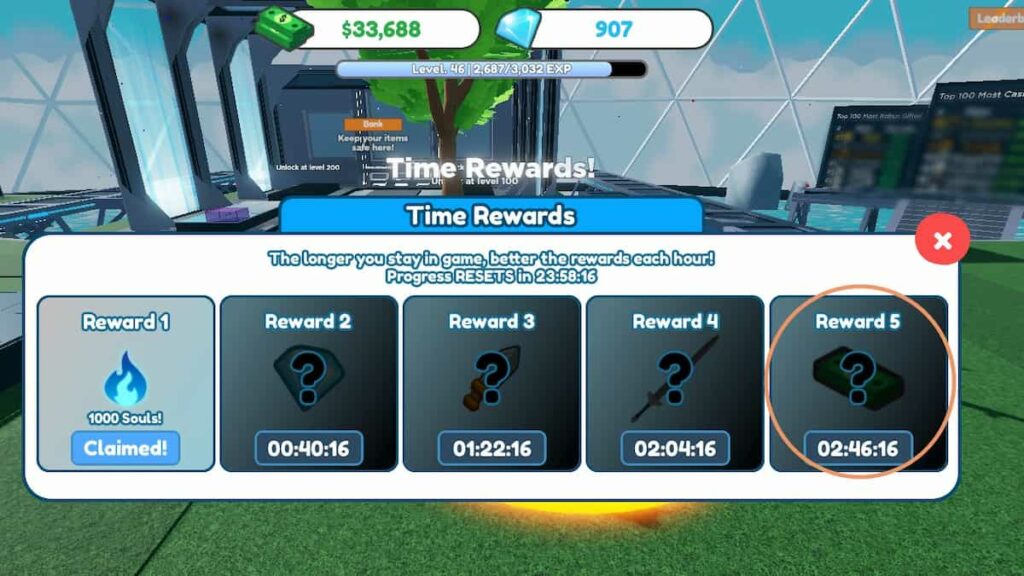 You can claim some additional cash for free by stepping into the treasure chest in your base. These Time Rewards are based on how long you stay in the game. You will need to remain in the game for a while to claim this cash reward, but it will be a significant reward that doesn't require you to complete any other task.
Complete Quests
You can also earn some cash by completing quests. You can find the Quest menu on the right side of your screen. These quests can differ daily but usually require you to stay in the game for 60 minutes, similar to the Time Rewards. Be sure to keep checking your Quests menu to claim the reward after completing the quest.
Buy Cash with Robux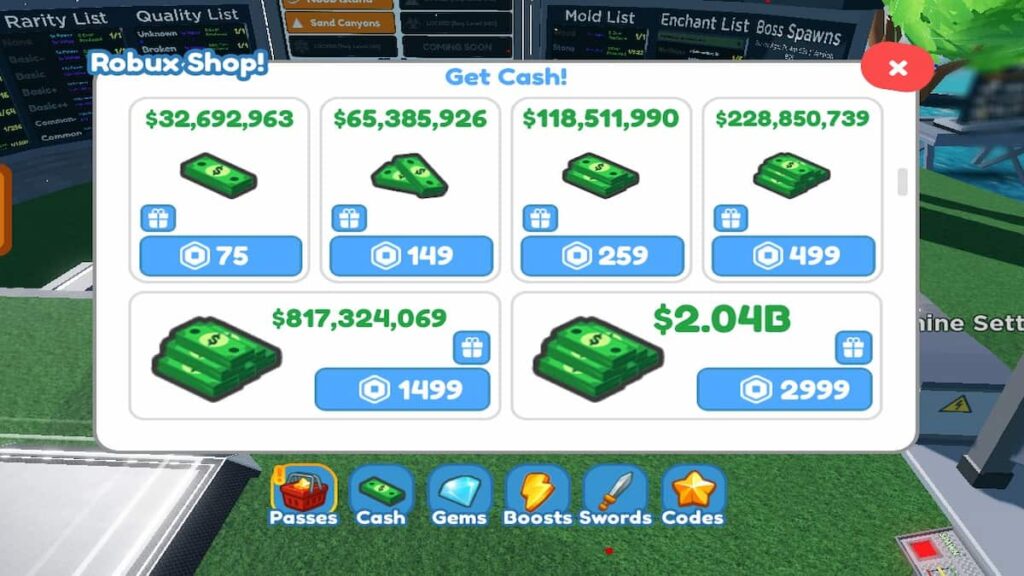 If you'd rather not waste any time securing your cash, you can get some instantaneously by heading to the Robux Shop on the right side of your screen. Clicking on the Cash tab at the bottom of the Shop will allow you to buy large amounts of cash by spending some Robux immediately. This is a great way to get some money quickly and a great deal, allowing you to get insane amounts of cash for very little Robux.
2x Cash Boosts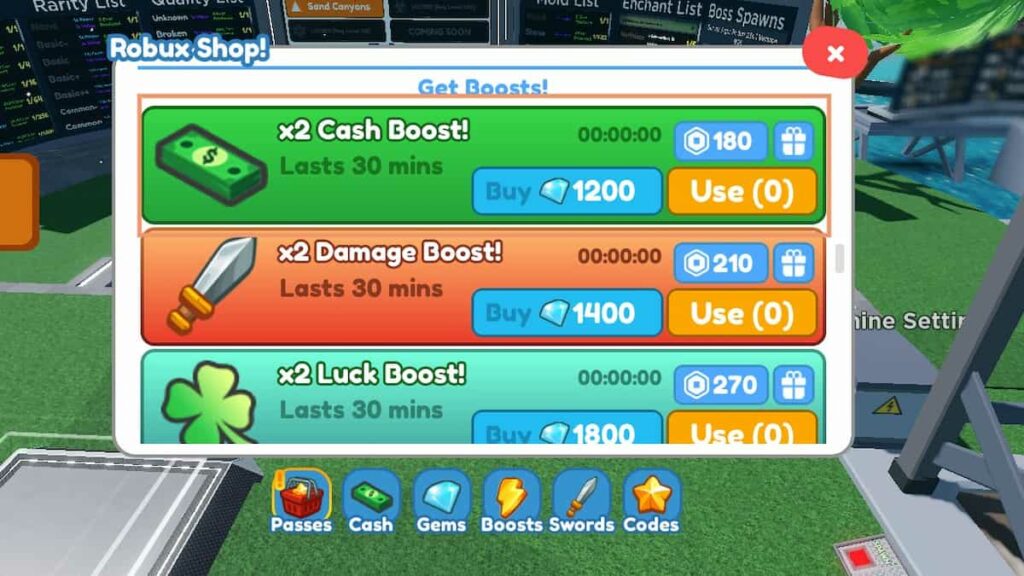 You can alternately use your Robux or Gems to purchase an x2 Cash Boost that will help you earn double the cash as you sell swords. However, this boost only lasts for 30 minutes and costs R$ 180. Once that time runs up, you will go back to the usual amount.
More Cash Gamepass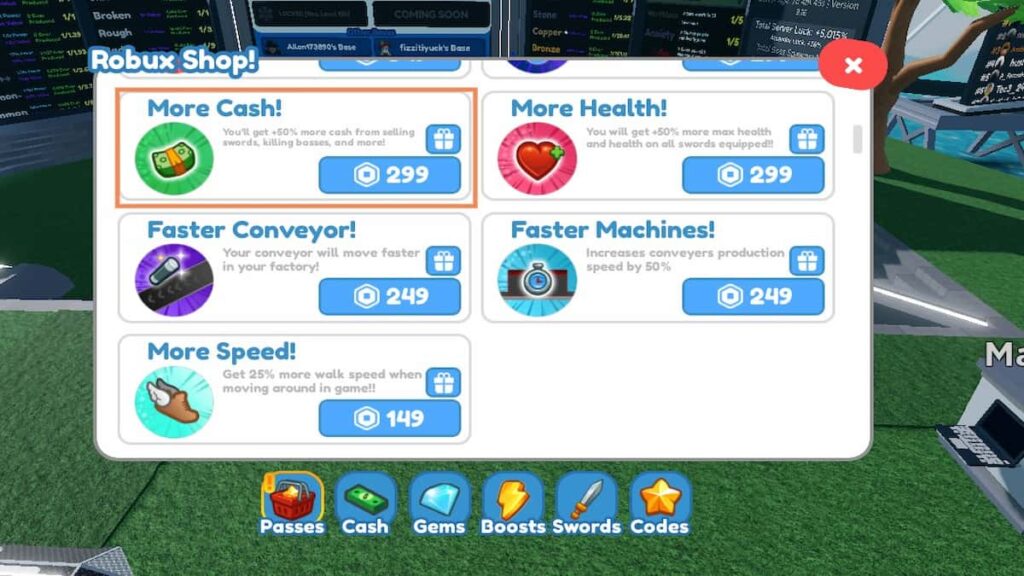 You can purchase the More Cash Gamepass in the Shop if you'd rather have a permanent solution. This will get you 50% more cash, much like the boost, except it will never expire. It only costs R$ 299 and will make a big difference in your grind for quick cash.
How to earn Gems fast
Gems are also an essential currency in Sword Factory X that can enchant your swords with powerful abilities, will enable you to buy boosts and upgrades for your factory, and more. You can earn some quickly in a few different ways.
Fight Bosses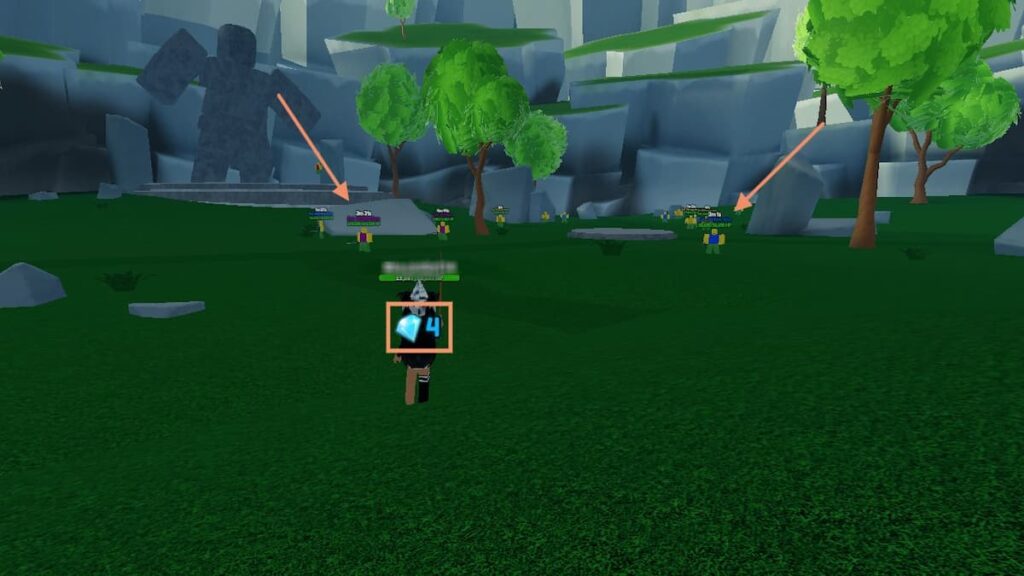 One of the best ways to try and boost your Gem income is to teleport to different islands and take on some enemies. These bosses drop Gems when you defeat them. The higher rarity bosses will drop more significant amounts but will be more of a challenge to take down.
Time Rewards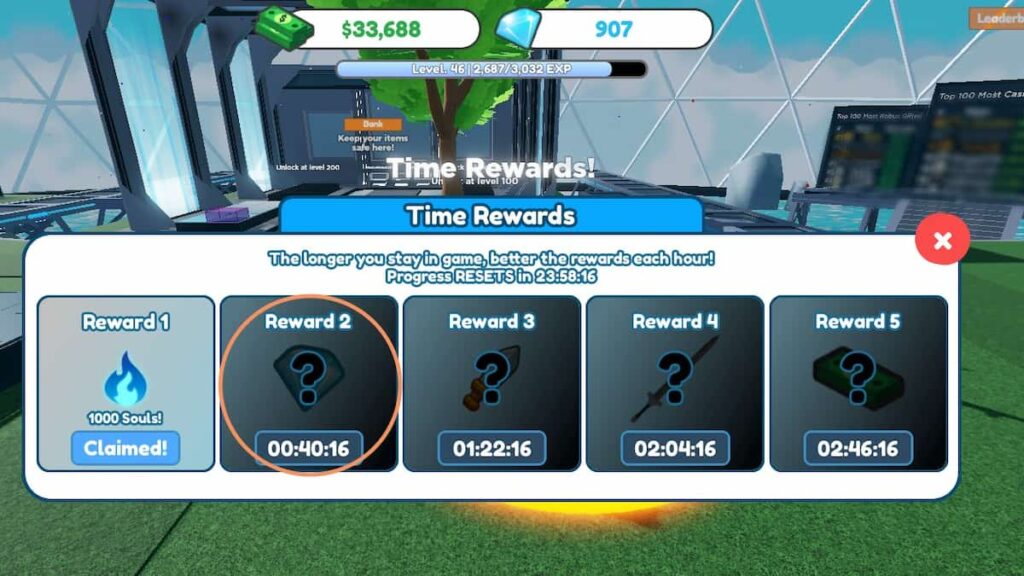 You can also check-in at the Time Rewards treasure chest to earn Gems. Just like the Cash, you can make large amounts of Gems just for staying in the game for a specified amount of time. You can claim the reward once the time has been met.
Buy Gems with Robux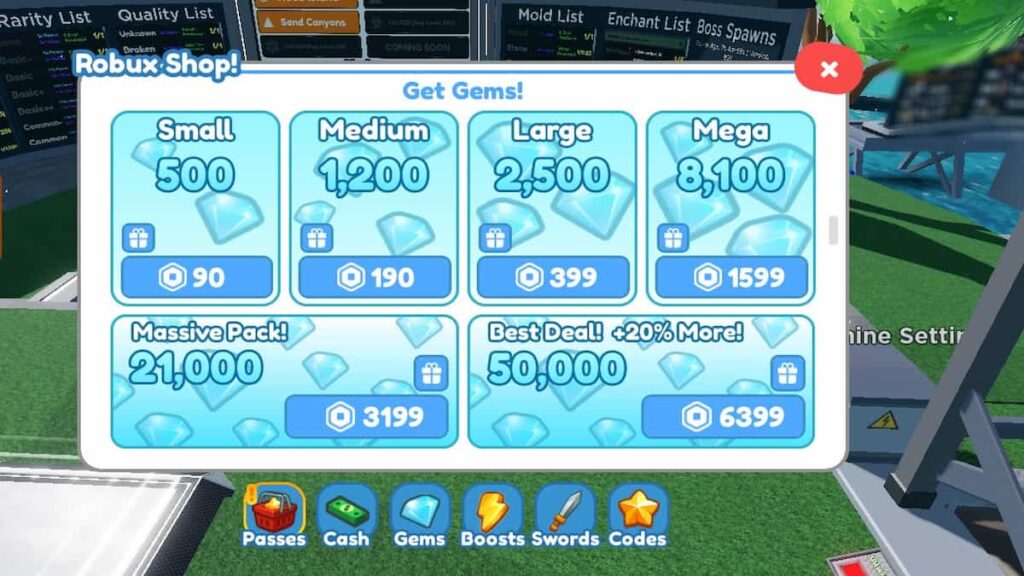 You can also buy Gems with Robux in the Robux Shop. This time, press the Gems tab at the bottom of the Shop. Here, you will find different amounts of Gems you can purchase. These are also great deals that will get you plenty of Gems for a minimal amount of Robux, although it is a little more expensive than the Cash options.
These are a few ways you get money fast in Sword Factory X. Let us know if they worked for you in the comments below or if you have found other ways to boost your earnings!
Looking for more Pro Game Guides Roblox content? Check out our guides on How to get the Green Sword in Roblox Be A Parkour Ninja or Strongest swords in Roblox Blox Fruits!