While Find the Markers may seem like just another scavenger-hunt-style experience, it actually offers quite an intricate map with more than a handful of challenging secrets to find. When this experience first released in September 2018, it only contained nine markers, one of which was the infamous Camo Marker, who continues to stump even the most seasoned Find the Markers players. So where is this sneaky, chameleon-esque marker? Continue reading below to find out.
How to find the Camo Marker in Find the Markers
Upon loading into Find the Markers, you'll find yourself at the experience's spawn point. Surrounding this spawn area are a variety of trees, including the definitely-not-suspicious-looking one pictured below.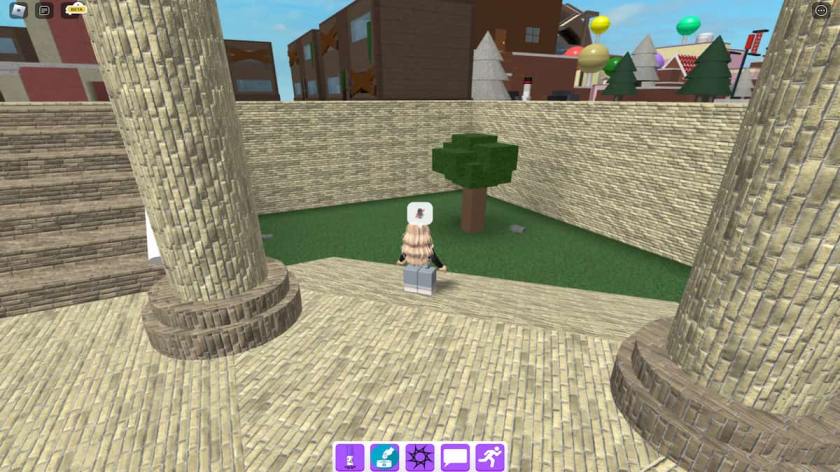 Hiding behind this tree, up in its green leaves, is the Camo Marker! That's right, after years of searching high and low, it's been right under your nose this entire time!
Related: How to get the Smoke Marker in Find the Markers – Roblox
To claim this marker and add it to your Markerdex, boost yourself up by pressing Spacebar and then position yourself against it with the forward movement key. As soon as you make contact with it, the following pop-up should appear. That's all there is to it!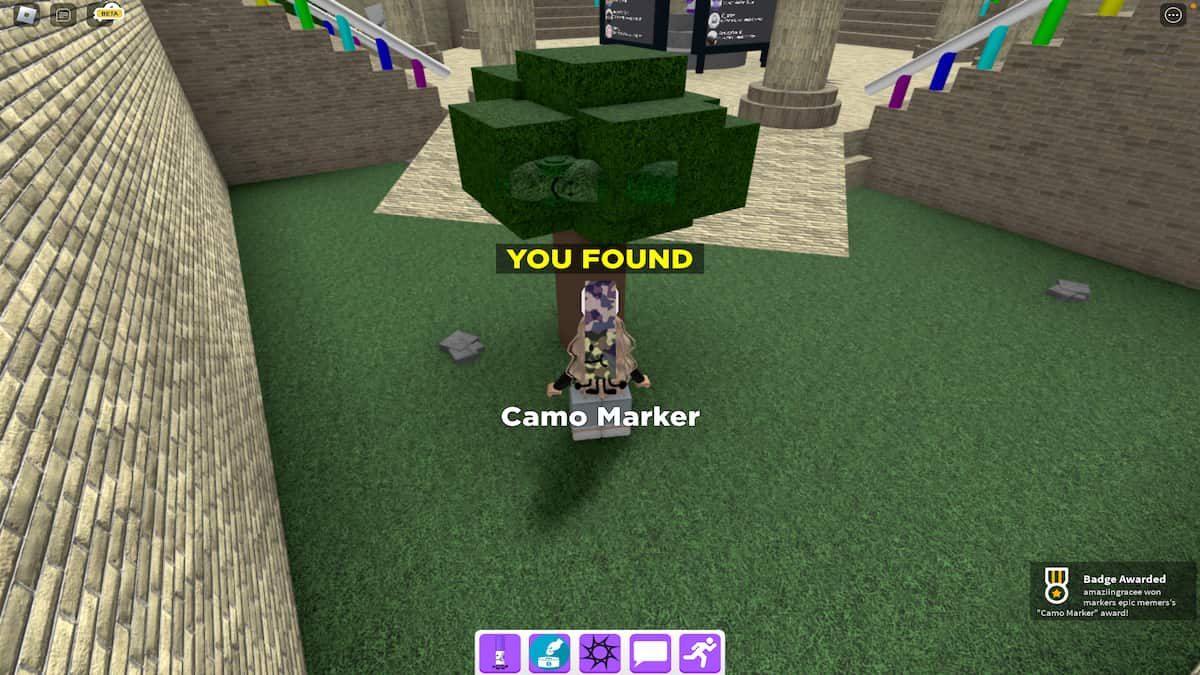 Looking for more Find the Markers content? Check out our recent guides on How to get the Transparent Marker in Find the Markers – Roblox or How to get the Jumpscare Marker in Find the Markers – Roblox here on Pro Game Guides!