The Container Home is a new, sustainable home that includes built-in solar panels, string lights, and a garden on the roof. Unlocking this eco-friendly home will only cost you some Adopt Me Bucks.
How to get the Container Home in Roblox Adopt Me
To get the Container Home in Roblox Adopt Me, you will need $1,800 Bucks. Not to be confused with Robux, Bucks are Adopt Me currency that can either be purchased with real money, or acquired for free in the game. The $1,800 Bucks price point is steep, but it is 100% doable to earn this amount completely for free.
Related: Roblox Adopt Me: How-to Get Money
When you have the Bucks available, you don't even need to go to Adoption Island. Instead, just exit your home and press your Mailbox. Then press Change Home and +Add New.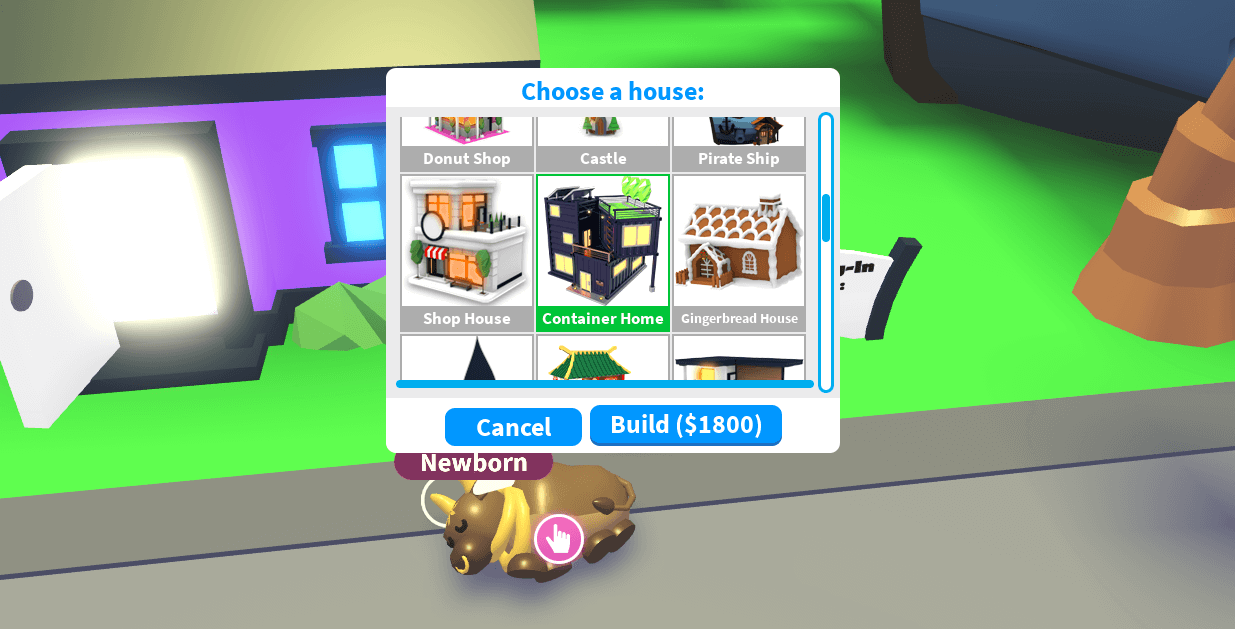 This will bring up a list of houses to choose from. Everything from the Hollywood House to the Container House is in here. Find and select the Container House and press Build ($1,800) to buy your new, sustainable home.
If you don't have the correct amount of Bucks, you will be prompted to purchase some with Robux, and Robux require real money. We recommend saving up your Bucks as you play. Although the free method requires patience, the long term investment will make purchasing this home so much more worth it.
For more Adopt Me content, check out the Best Eggs to buy in Roblox Adopt Me. Looking for some Roblox freebies? We have a ton of them in our Roblox Game Codes post! You can also get a bunch of free stuff via our Roblox Promo Codes page.