Slap Battles is a chaotic, player vs. player experience that involves using a variety of gloves, all with their own unique abilities, to take down, and slap the mess out of, everyone in your way! The more slaps you give and players you defeat, the more gloves you'll be able to unlock in the future. Along the way, you may even earn a few badges, some of which are ultra secret! Continue reading below for a brief look at how to unlock one of these secret badges, the EXPOSED badge.
How to earn the EXPOSED badge in Slap Battles
Before we begin, it's important to mention that, in order to obtain this badge, you must have the Wormhole Glove unlocked and equipped. If you don't have it already, this glove can be unlocked for a whopping 12,000 Slaps.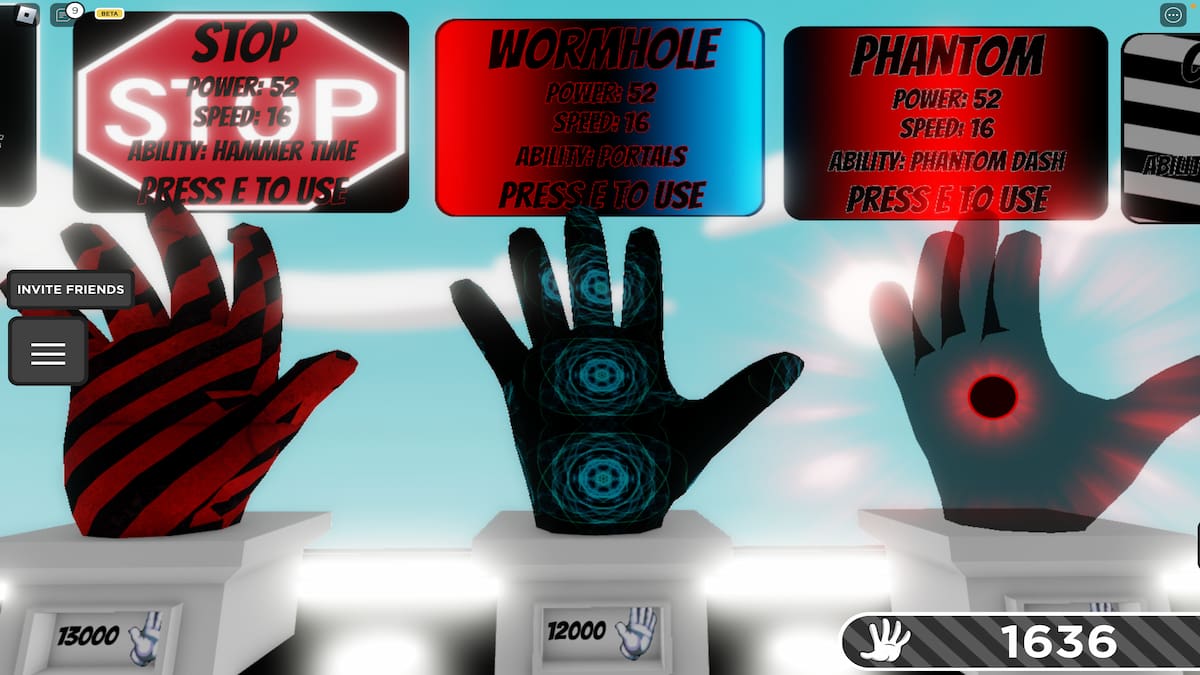 With the Wormhole Glove equipped, walk through the red portal in front of you that takes you to the Normal Arena.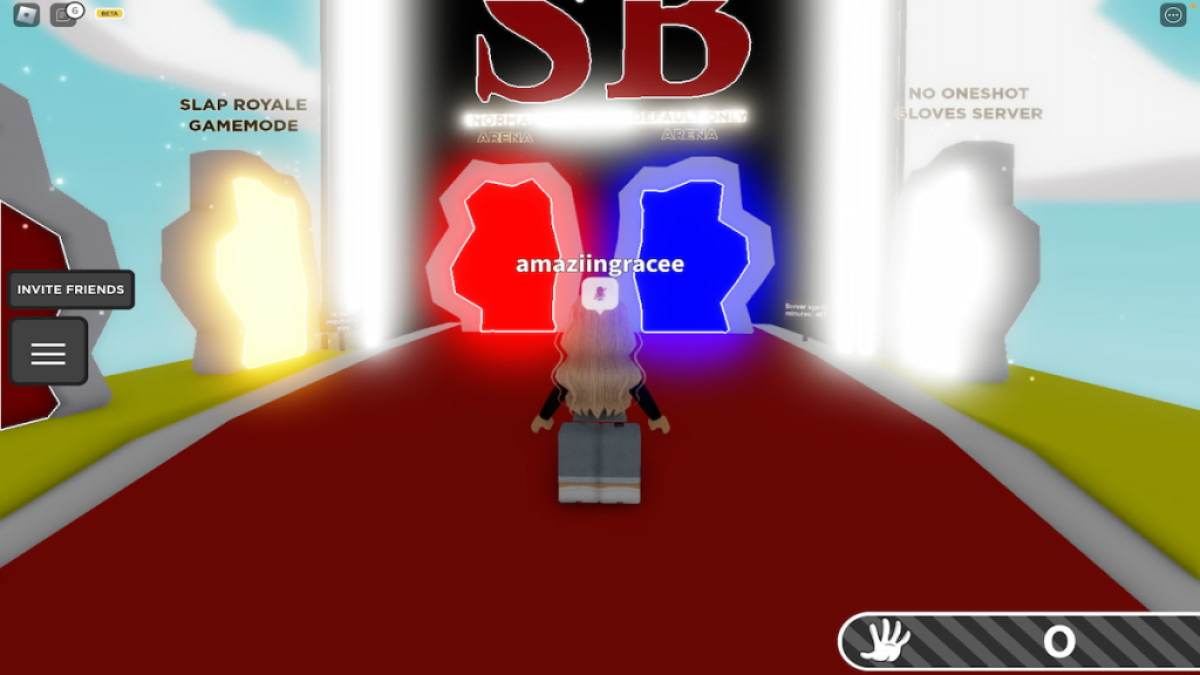 Now, to earn the EXPOSED badge, we need to find a hidden keypad and enter a four-digit secret code. This keypad can spawn in two locations, both of which are pictured below, so be sure to check each one!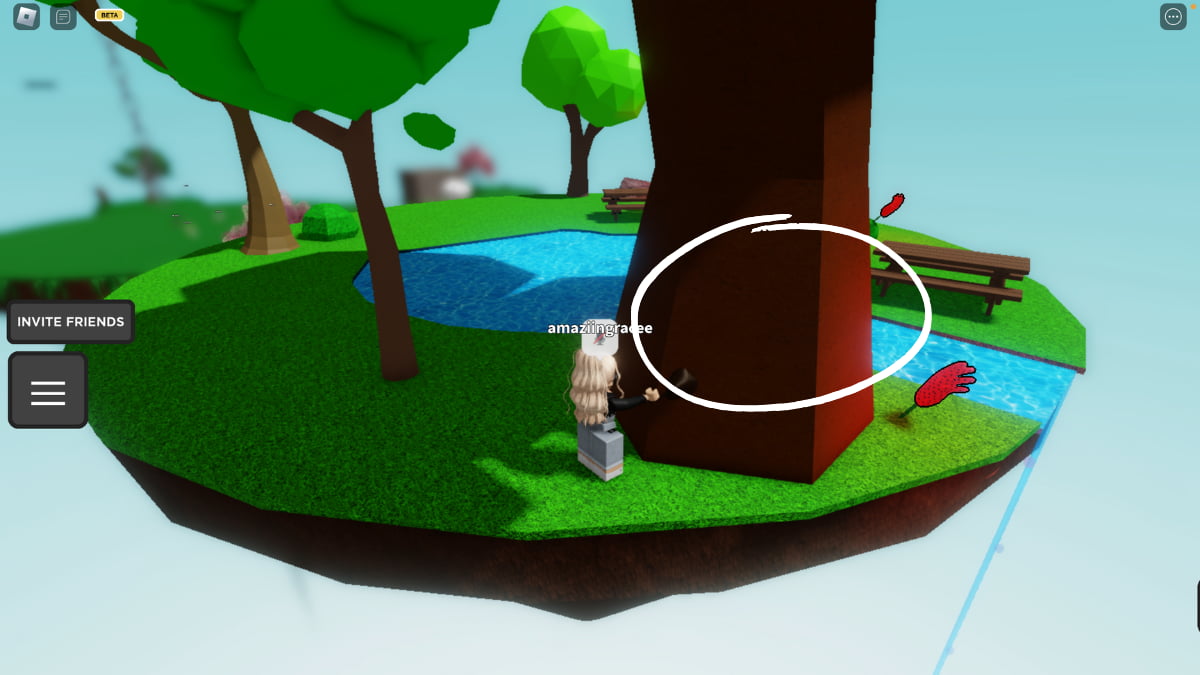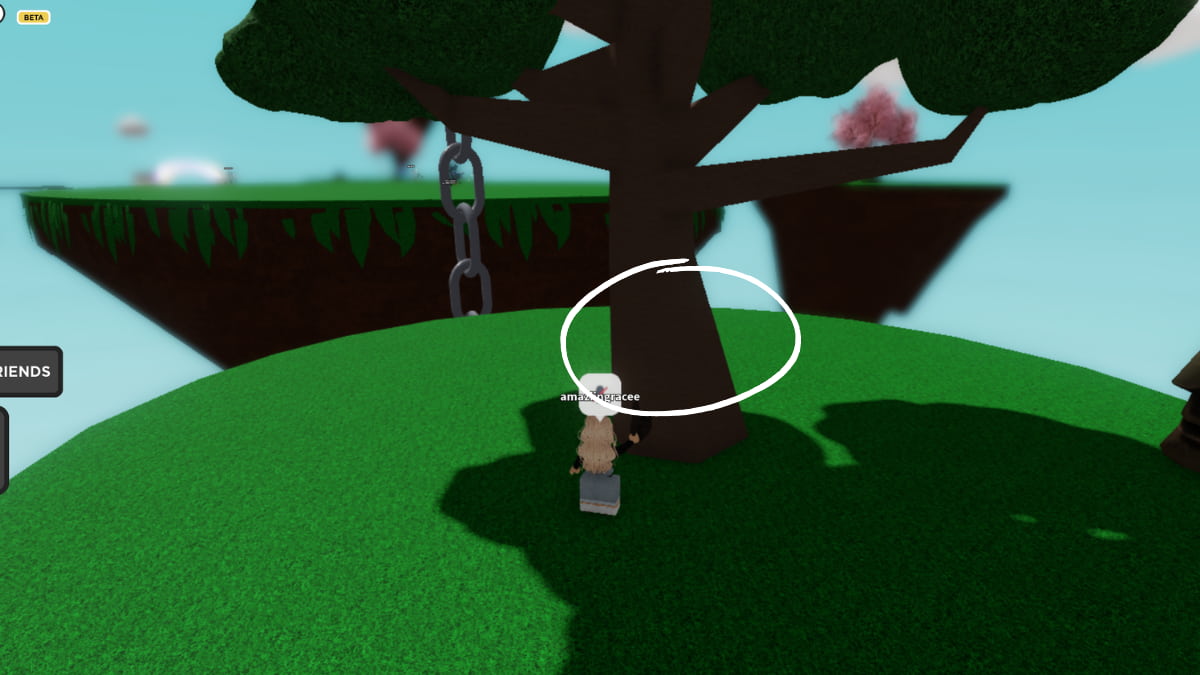 Once you've found it, check out the list below to determine which code you need to enter. This code will change depending on how many people are in your server with you, so double check you're entering the right one! To see how many people are in your server, press Tab.
Code list:

One person = 1118
Two people = 1143
Three people = 1168
Four people = 1193
Five people = 1218

Six people = 1243
Seven people = 1268
Eight people = 1293
Nine people = 1318
Ten people = 1343
Eleven people = 1368
Twelve people = 1393
Thirteen people = 1418
Fourteen people = 1443
As soon as you input the correct code, you should automatically be teleported into a dark maze. Scattered throughout this maze are four relics you need to collect before you can move toward earning the EXPOSED badge. Luckily, the locations of these relics are the same for everyone, but unluckily, maneuvering through this maze can be quite difficult, making it hard for us to offer a step-by-step walkthrough on how to find each one. What we can offer, however, is a recommendation to watch the walkthrough posted by popular YouTuber Xpie, who's able to detail an entire map of the maze.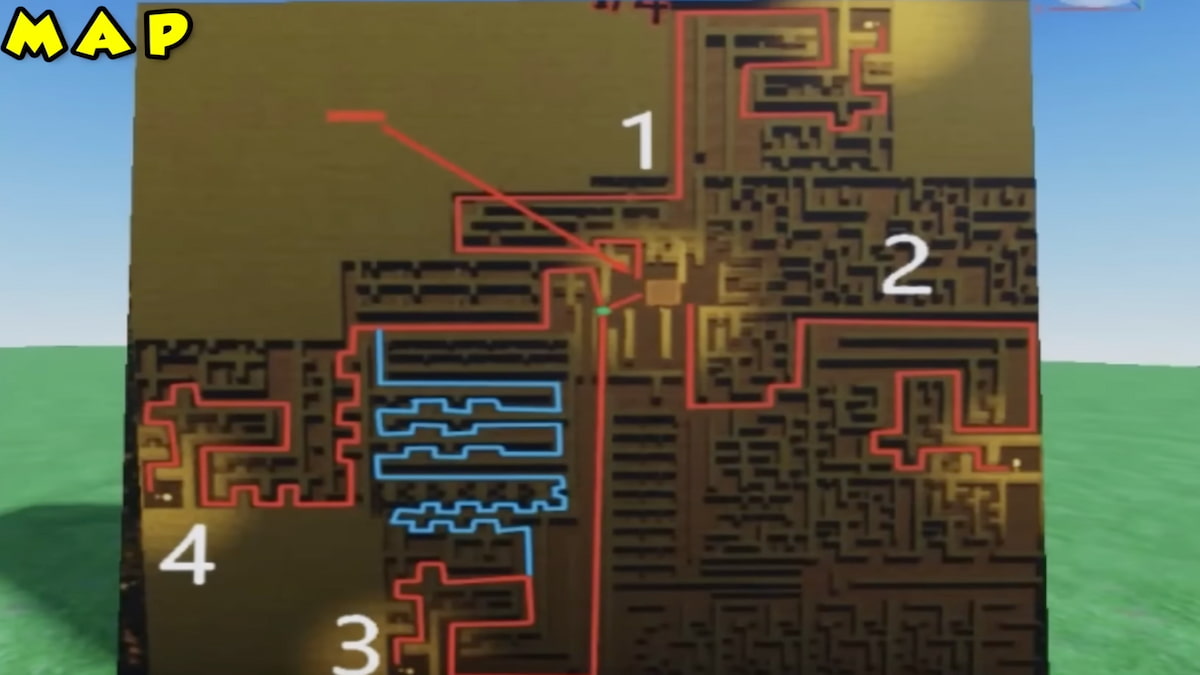 Once you've found and collected all four relics, you will be teleported to the final location—the EXPOSED Glove's throne. To unlock this glove, simply walk up to it and touch it. Upon doing so, a creepy pop-up of an eye should appear along with the EXPOSED badge. Congratulations, you passed the trial!
Looking for more Slap Battles content? Check out our recent guides on How to get the 🗿 badge in Slap Battles – Roblox or How to get the To the moon badge in Slap Battles – Roblox here on Pro Game Guides!