SEGA's newest Netflix show, Sonic Prime, has made its official debut inside of the Roblox Metaverse with help from Gamefam's Sonic Speed Simulator. No stranger to the Roblox platform, Netflix's launch party includes event-themed minigames, crossovers, and even a handful of free items. This launch party event, along with its obtainable items, will only be available from Saturday, December 10, 2022, to Friday, December 16, 2022, so be sure to follow along with our guides sooner rather than later!
How to unlock Dr. Done-It's Beard and Goggles in Starving Artists
To unlock the Dr. Done-It's Beard and Goggles avatar item, players must submit a painting to the Sonic-themed art contest inside Starving Artists. To do this, simply spawn into Starving Artists and claim any open booth by walking up to it and pressing E.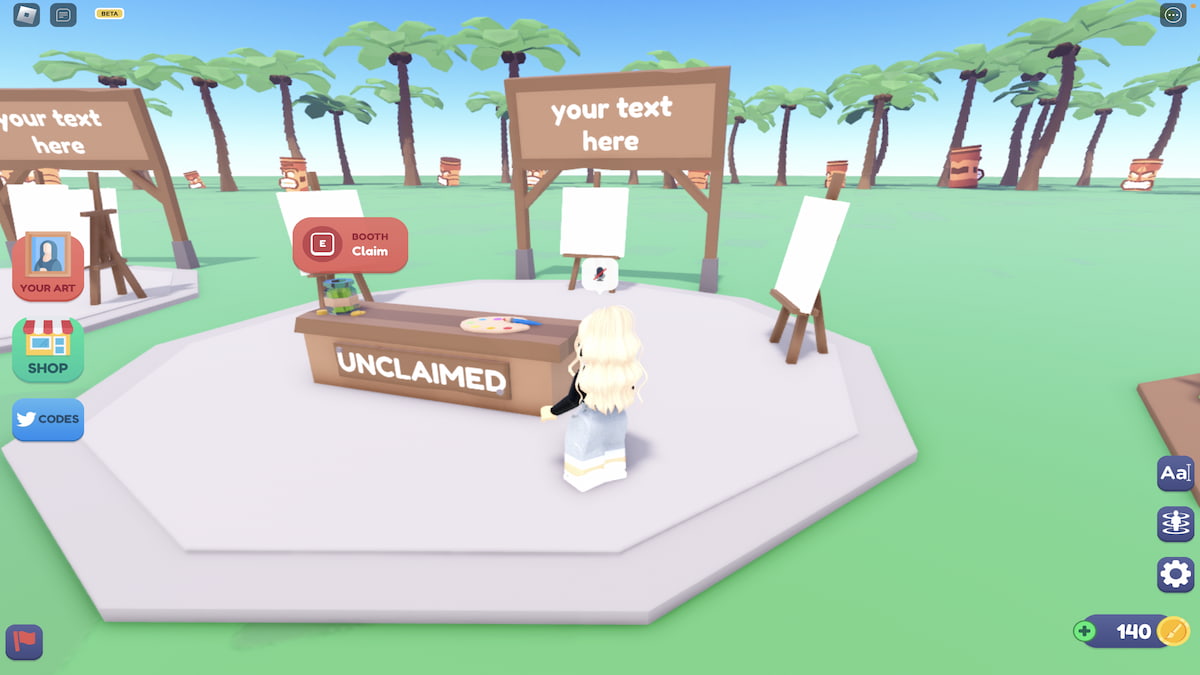 Once you've claimed a booth, begin painting by sitting down at the painting station. What you create on your canvas doesn't matter (in fact, you can even leave the canvas blank if you want to), you just have to ensure that the box to the left of the drawing area is checked. If you don't check this box before submitting your painting, you won't earn the badge or item.
Related: How to get the free Popcorn Chao Plushie avatar item in Funky Friday – Roblox
Press the green NEXT button when you're ready to name and submit your painting.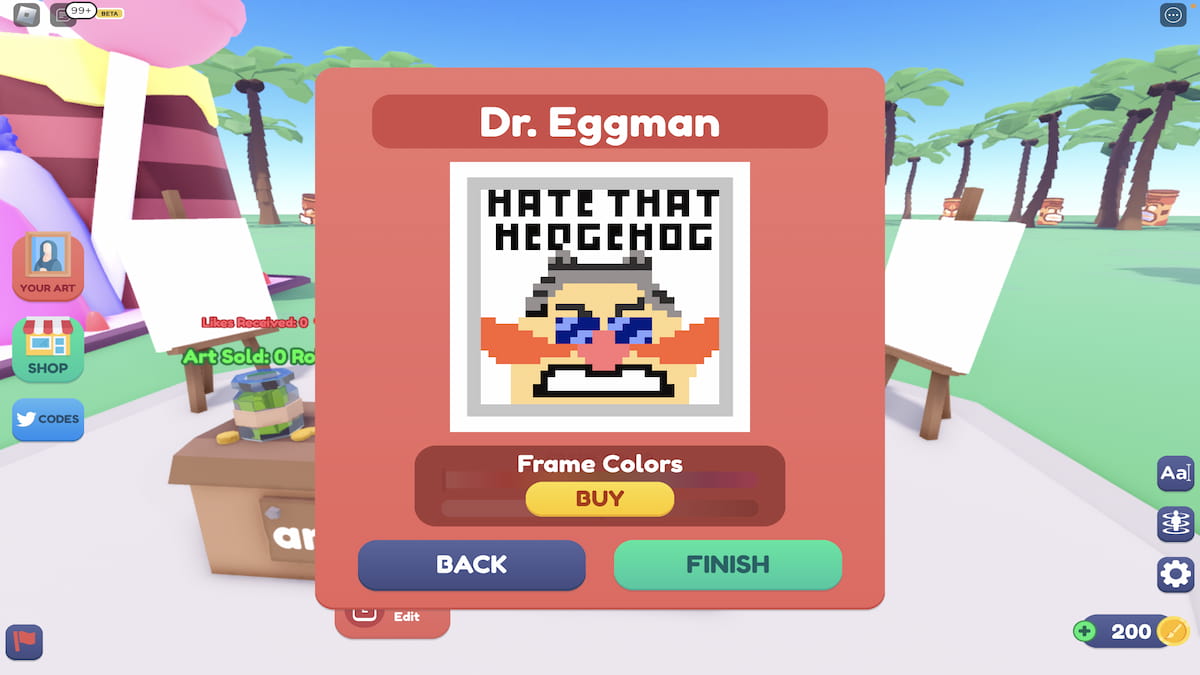 As soon as you submit your painting, you should receive the badge below, along with the Dr. Done-It's Beard and Goggles item.
Looking for more Roblox content, including free items? Check out our recent guides on How to get all free items in Work Together! GS25 – Roblox or How to get all free items in RB Battles Season 3 – Roblox here on Pro Game Guides!