Music duo SOFI TUKKER has joined the Metaverse through a collab with RS Sports! To celebrate the release of their new album, "WET TENNIS", SOFI TUCKER is hosting a limited-time-only listening party inside of the RS Tennis experience. In celebration of this, the duo has also released two avatar items that players can obtain for free, the SOFI TUKKER Purple Hat and SOFI TUKKER WET TENNIS T-shirt!
Note: At the time of this article's publication, the t-shirt is currently off sale, as the developers are working through some last minute bugs with its design, but it should be available to claim soon!
Claiming the SOFI TUKKER Purple Hat
To add the SOFI TUKKER Purple Hat avatar item to your Robloxian's inventory, head to the Roblox website and select the Avatar Shop tab from the navigation menu at the top of your screen.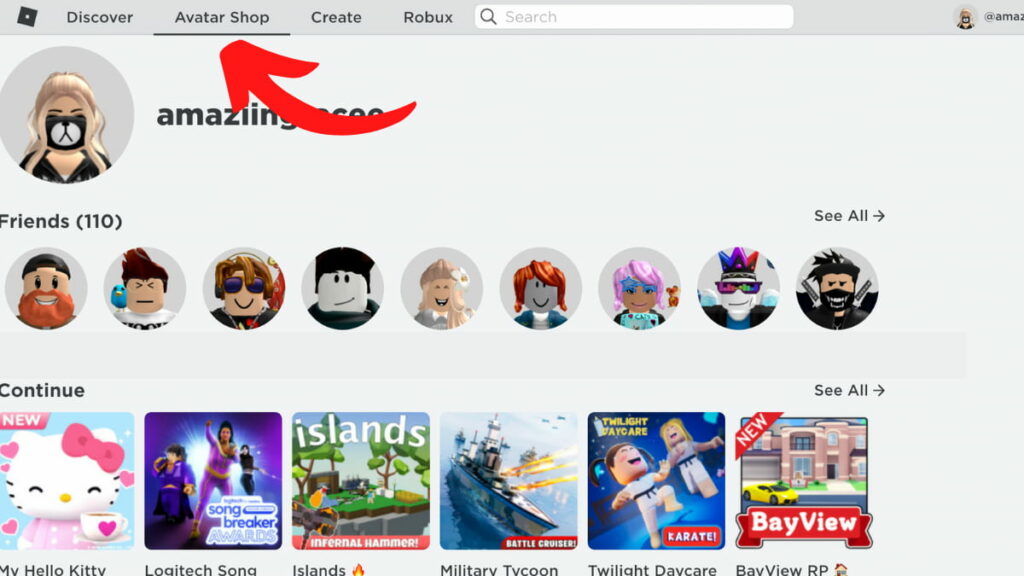 Next, locate the Avatar Shop's search bar, type SOFI TUKKER into it, and press Enter.
Upon doing so, the Avatar Shop will adjust itself to show the most relevant answers to your search. To narrow down our search even more, however, we still need to change one more thing. Scroll down until you see the Creator heading within the menu on the left and select Roblox instead of All Creators—this will help narrow our query even more.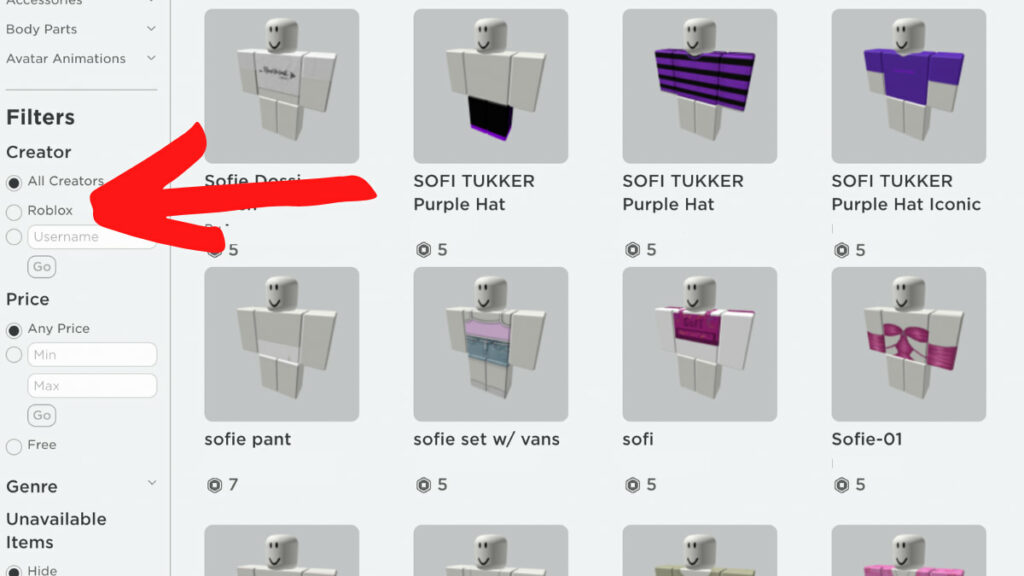 Related: Roblox Promo Codes List (May 2022) – Free Clothes & Items!
Clicking this button should drastically lower the number of results and, in this case, show us the exact item that we're looking for.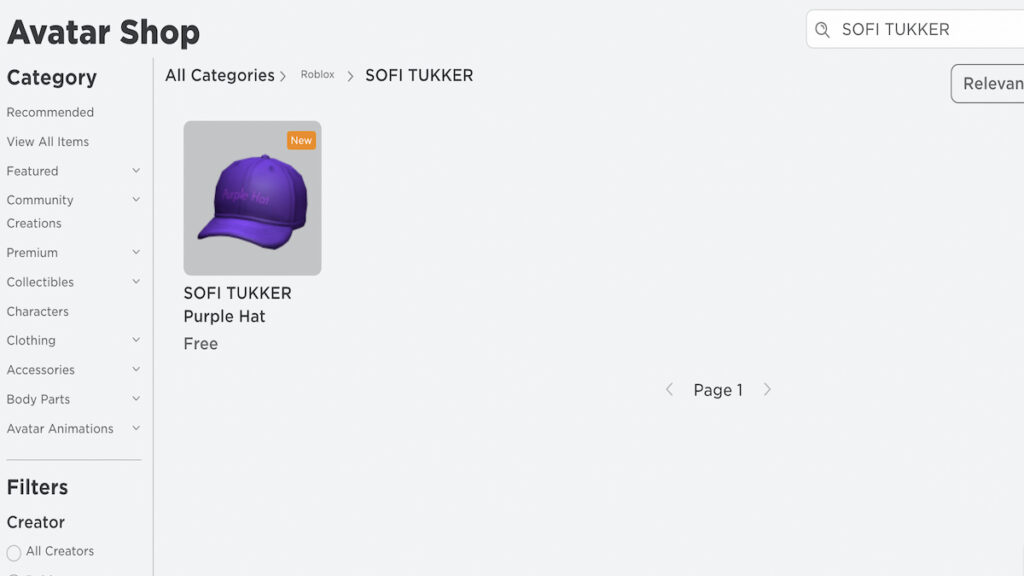 To claim this item, click on its image and select the green Get button that appears on its individual page.
To confirm claiming this item, select the Get Now button from the pop-up that appears.
End
The SOFI TUKKER Purple Hat should now be available in your avatar inventory! Remember that this item is only claimable for a limited time, so it's best to grab it sooner rather than later. If and when the SOFI TUKKER WET TENNIS T-shirt becomes available in the avatar shop, it will likely be obtained via the aforementioned steps.
Looking for more Roblox content? Check out our recent guides on How to get all free avatar items in Roblox Samsung Superstar Galaxy or How to get all free items in Roblox Spotify Island!