Pixel Piece is a One Piece inspired game on Roblox where players sail the high seas, looking for enemies, loot, and numerous treasures. On your journey, you will encounter various weapons, accessories, as well as special fruits that will grant you unique powers. Defeating bosses can also grant players chances to obtain rare rewards, one of which is the Kaba Scarf. In this guide, we'll tell you where you can get the Kaba Scarf in Pixel Piece.
Where to get the Kaba Scarf in Pixel Piece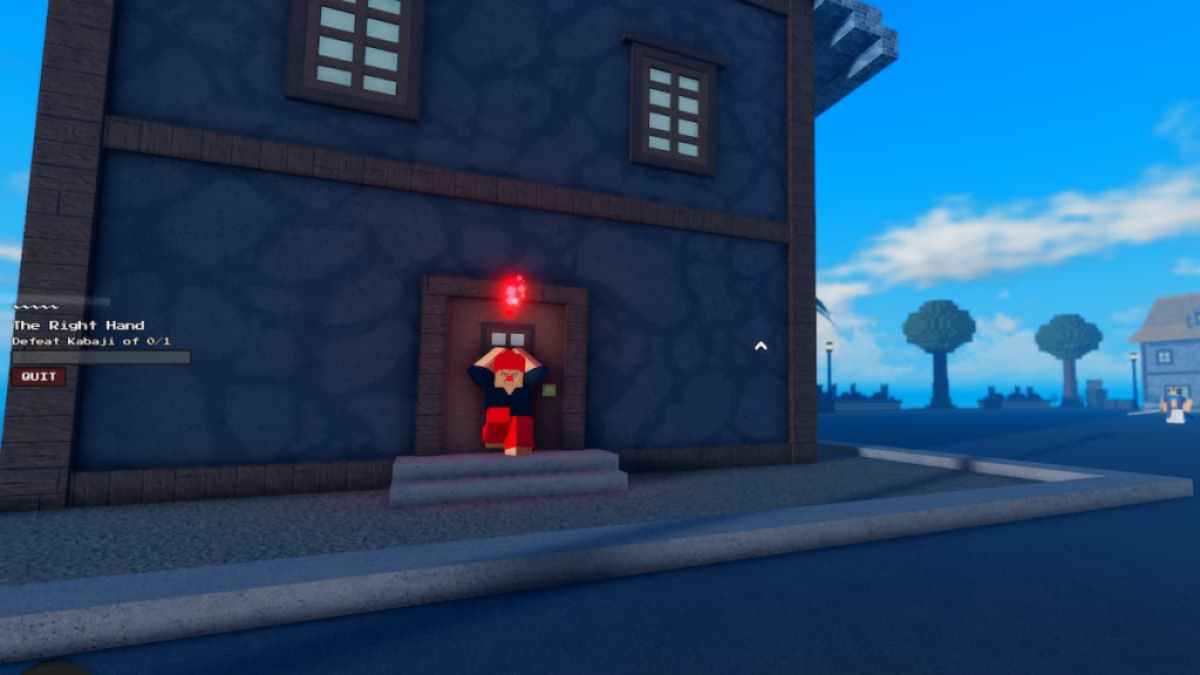 The Kaba Scarf is an accessory that players can obtain by defeating Kabaji in Orange Town. Orange Town is located south of Baratier Island, and the quests in this region start after a player reaches level 35. To reach this location, head south from the starting island, and tilt your trajectory a little toward the right after crossing Baratier Island. Once you reach Orange Town, head left from the docks, and you will encounter the NPC named Picles. In the open area to the right of Picles is where Kabaji will spawn. Make sure to pick up the quest from Picles before starting the fight with Kabaji, as doing so will grant you bonus Gold and XP.
Related: How to get the Shark Katana in Pixel Piece – Roblox
The Kaba Scarf accessory grants the player +2 Health Regen, and +10 Stamina. Keep in mind that it is not a guaranteed drop from Kabaji. Therefore, you might have to defeat him several times before getting the Kaba Scarf to drop as a reward.
How to defeat Kabaji in Pixel Piece
Kabaji is a mini-boss found in Orange Town, next to the NPC Picles. He wields a katana as a weapon and can make range and dash attacks. To defeat him easily, we recommend reaching at least level 50 before taking him on. Make sure to keep your distance from him, so you can dodge his ranged attacks. If you use a Katana as a weapon, consider picking up the One Sword Style technique from Fury in Syrup Village to add a wide range of skills and movesets to your arsenal.
Looking for a better weapon to defeat bosses with in Pixel Piece? Check out How to get the Shark Katana in Pixel Piece – Roblox, right here on Pro Game Guides.