Yet another hidden ingredient has been added to the Wacky Wizards map! This time, players are looking for the Lava Bucket, an ingredient that looks suspiciously similar to something taken from the non-Roblox game, Minecraft, but who are we to snitch! To learn more about how to find this ingredient, continue reading below.
How to unlock the Lava Bucket ingredient in Wacky Wizards
Upon spawning into Wacky Wizards, make your way toward the map's large pyramid. If you find yourself turned around, recall where we uncovered the Egyptian Head ingredient!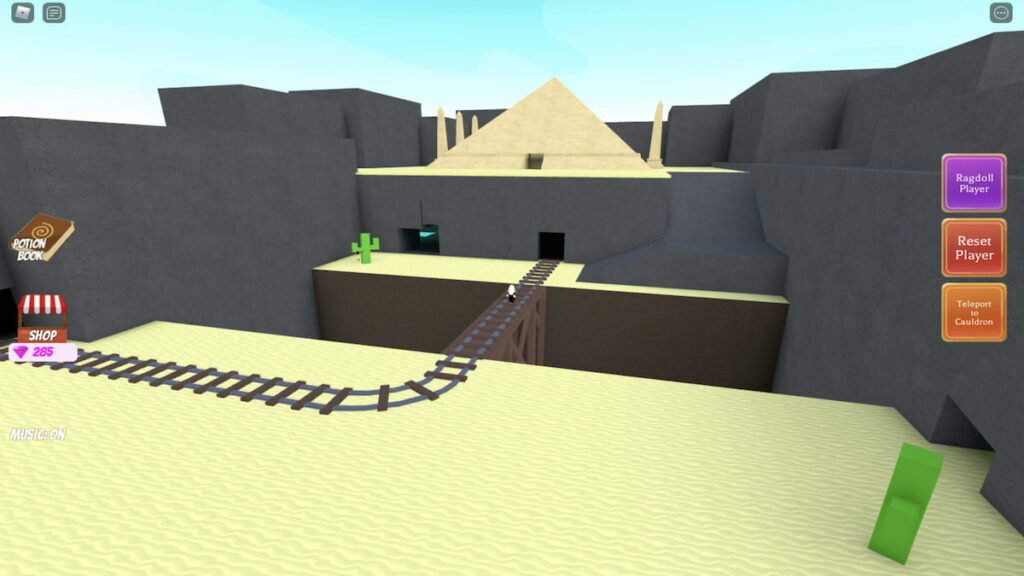 Once here, walk up the rocky ramp and approach the pyramid's front entrance.
Enter the pyramid and walk down the stairs to the lava pit. Once there, you should see the Lava Bucket ingredient to your left.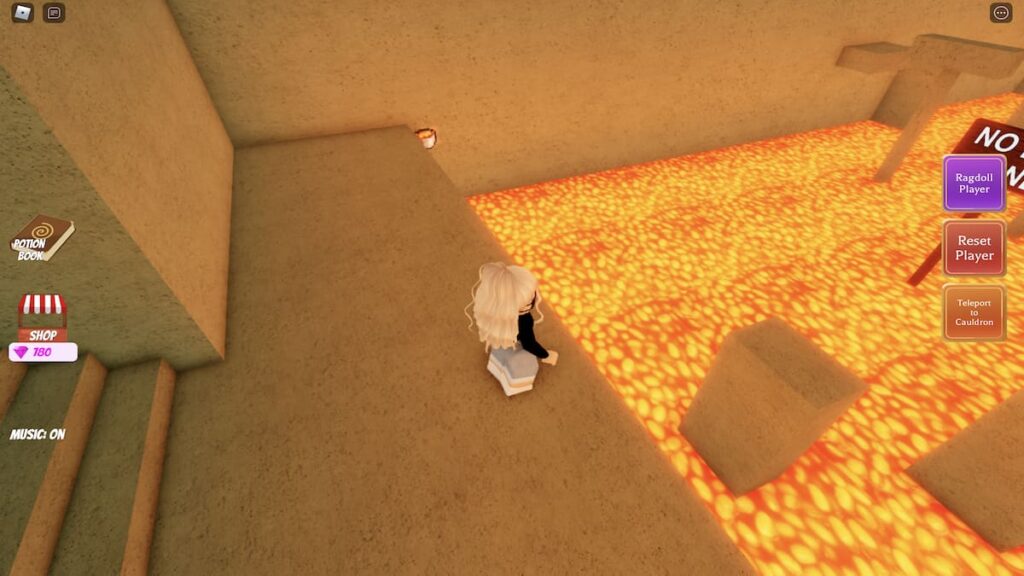 Related: All potions and recipes in Wacky Wizards | Roblox Wacky Wizards Full Potions List
To add the Lava Bucket to your collection, simply teleport back to your cauldron, toss the ingredient inside, and press the Spawn button to begin brewing. After just a few seconds, the Creepy potion should appear.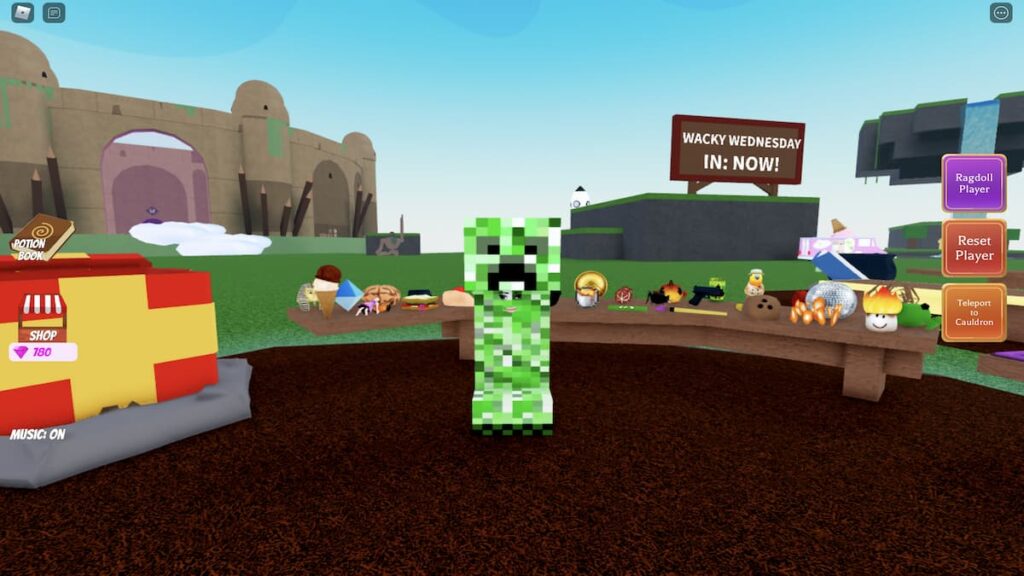 Lava Bucket potion list
The list below features all of the currently known Lava Bucket potions.
| | | | |
| --- | --- | --- | --- |
| 602 | Creepy | Lava Bucket | SSSSSSS BOOM |
| 603 | Diamond-sword | Lava Bucket + Pool Noodle + Shield | Defend yourself! |
| 604 | Diamond-pickaxe | Lava Bucket + Frog | Dig deep! |
| 605 | Lava-thrower | Lava Bucket + Gun | Lava attacks! |
| 606 | Lava-portal | Lava Bucket + Witches Brew | Lava portal! |
| 607 | Lava-noodle-arms | Lava Bucket + Pool Noodle | Lava noodle arms! |
| 608 | TNT-bomb | Lava Bucket + Dynamite | TNT! |
Looking for more Wacky Wizards content? Check out our recent guides on How to get the Shield ingredient in Roblox Wacky Wizards or How to get the Shark Tooth ingredient in Roblox Wacky Wizards here on Pro Game Guides!