In the popular, community-oriented experience PLS DONATE, players are invited to create products (including clothing, gamepasses, etc.) and then offer said products to other users in exchange for Robux. Hidden within this ecommerce-esque experience are also a handful of badges, some of which are harder to obtain, or more mysterious, than others. One of these badges, the LeHtoo Statue Touch! badge, can be found detailed in the brief guide below.
How to unlock the LeHtoo Statue Touch! badge in PLS DONATE
In order to earn the LeHtoo Statue Touch! badge, one important requirement has to be met—you must have access to the Secret Donators Area. To gain access to this area, you'll need a total donation amount of at least 1,000 Robux. Yep...at least 1,000 Robux!
If you meet this requirement but aren't sure where the Secret Donators Area is, we've got you covered! Upon spawning into PLS DONATE, walk around the map until you find the small painting/poster pictured below.
Related: Starving Artists Codes (November 2022) – Free ArtCoins!
Once you've found it, walk up to it and hold E—doing so will teleport you to the Legacy map. From here, look for the vent pictured below and approach it.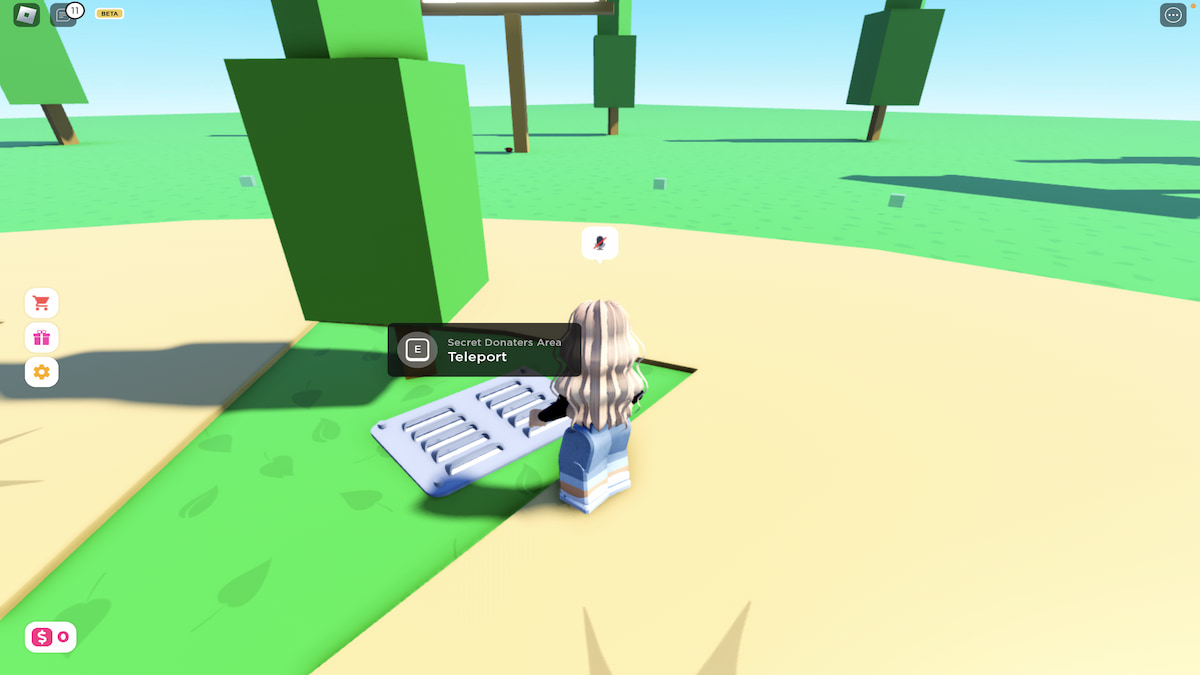 If you've met the necessary requirement, you'll be able to hold E to enter the vent. Once inside the vent, there should be a small statue on the floor that you can interact with. Upon picking this statue up, you will earn the LeHtoo Statue Touch! badge.
Looking for more Roblox content? Check out our recent guides on How to get the Other Dimension badge in Roblox but every second you get +1 Jump Power – Roblox or How to get the Orange You Glad badge in Banana Eats – Roblox here on Pro Game Guides!