Banana Eats, similar to other experiences in the same genre such as Piggy or Sharkbite, is a horror-survival experience that traps players with a killer banana and requires them to run, hide, solve puzzles, and work together with those in their server to escape. While attempting to avoid their doom, players can also collect a few badges, some of which are harder to find than others. One of these badges, the Orange You Glad badge, can be obtained by following along with the guide below.
How to unlock the Orange You Glad badge in Banana Eats
The Orange You Glad badge is a secret badge in Banana Eats that is technically obtained at random but does require a bit of work from the user. Every time you spawn into a Banana Eats server as a survivor, there's a very small chance that an orange (yes, an actual orange) will also spawn somewhere around the map.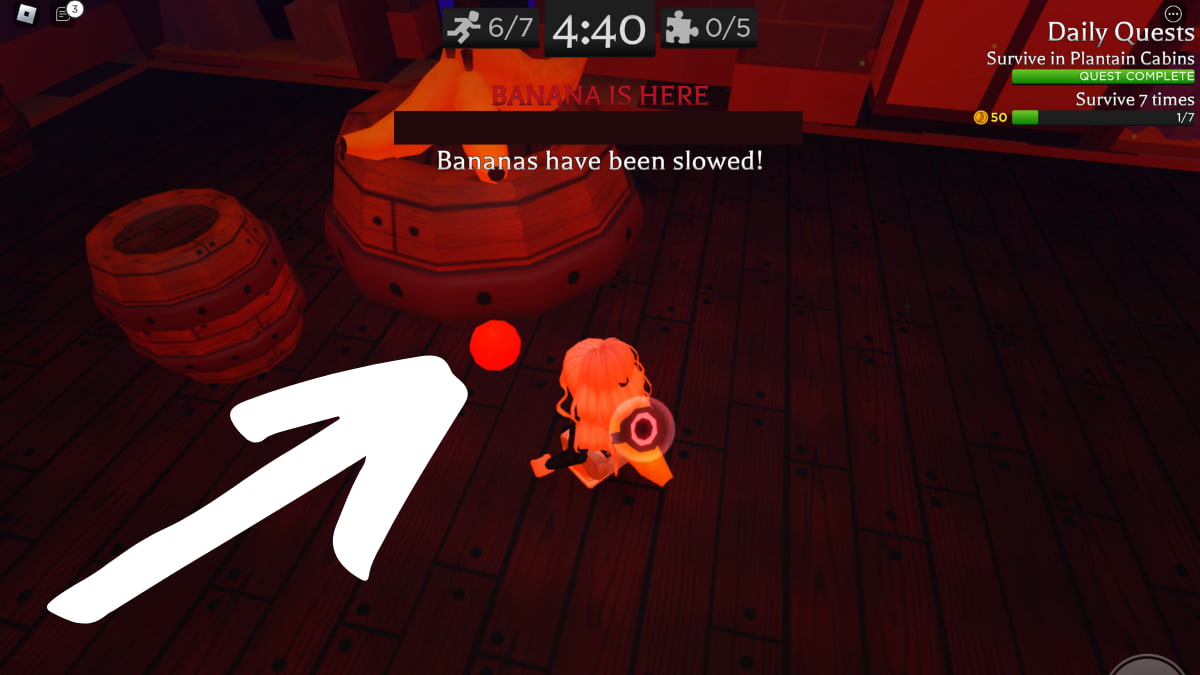 Not only is the location of this orange totally random every time it spawns, but you also have to try and avoid the patrolling killer banana(s) simultaneously, making it pretty difficult to find. If you can find it, walk close to it to pick it up. Now comes the hard part.
With the orange in hand, either find a solid hiding spot or start solving those puzzles to earn the Orange You Glad badge, you must survive to the end of the current round without dropping the orange or getting eaten. If either of these happens, you won't be able to earn the badge.
Assuming that you can keep the orange and survive the round, you should receive the pop-up pictured below upon re-joining the main lobby. Congrats, you now have the Orange You Glad badge and beacon!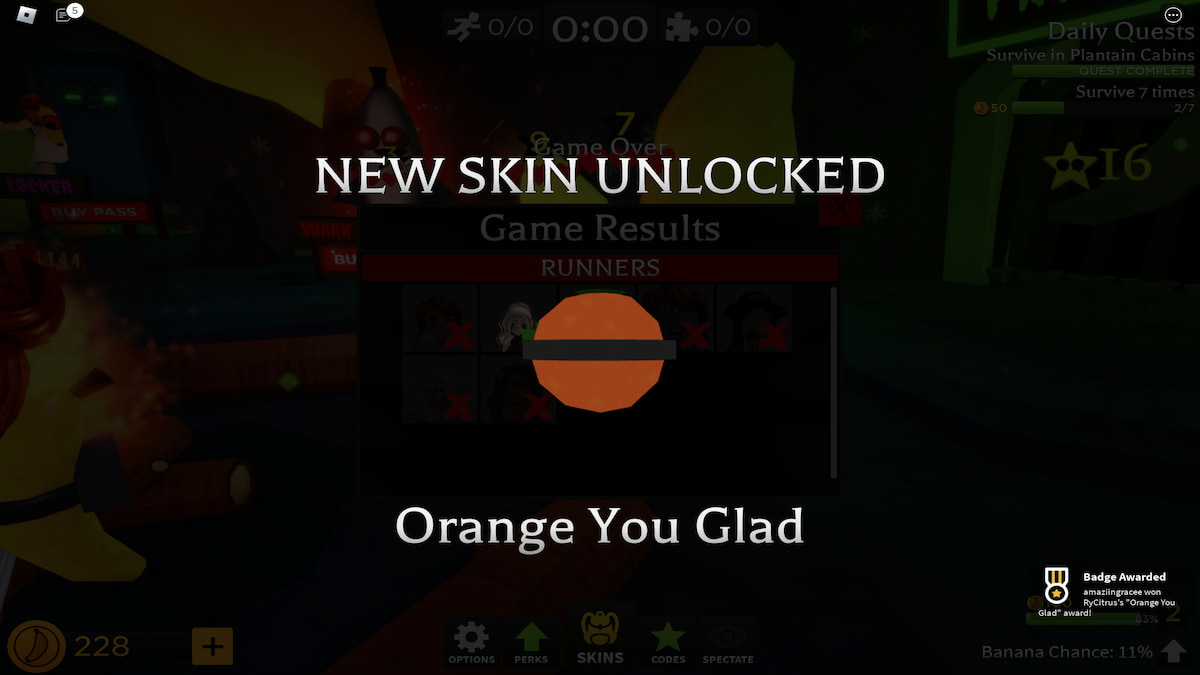 Looking for more Banana Eats content? Check out our recent guides on How to get the Lucky Day badge in Banana Eats – Roblox or How to get the Banana Called badge in Banana Eats – Roblox here on Pro Game Guides!