Roblox's Arsenal has come out with a new update for Summer 2020! With this update have come a bunch of graphical overhauls to the game with some polishing to the menus, new weapons, and some new skins! While most of these skins can be purchased in the shop, you can get yourself the Cryptid Wendigo skin for free by completing a couple of fairly easy to do steps in the game. We'll show you how it's done in this guide.
We've got guides for all the other free skins right here:
Wendigo Skin Guide
The first step to obtaining the Wendigo Skin is to play in the Dizzy map. If you or a friend have a VIP Server for Arsenal then this will be a whole lot easier. However, you can jump into a game of Arsenal to check the map, if it's not the Dizzy map:
Then you can close out of the game and join another one. Repeat this process until you end up in the Dizzy map. Now that you are here, you will need to head to underground area of the map. This can be accessed in the middle of the map by falling down in-between the two planks that cover it, or through the garage area that is near the wooden ramp. You can see both of these things in the image above.
Once you're in the underground area, look for a steer's skull. Here's what it looks like: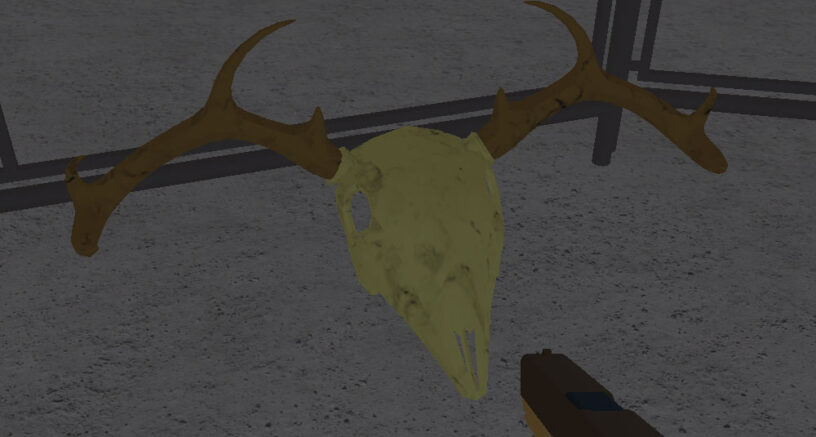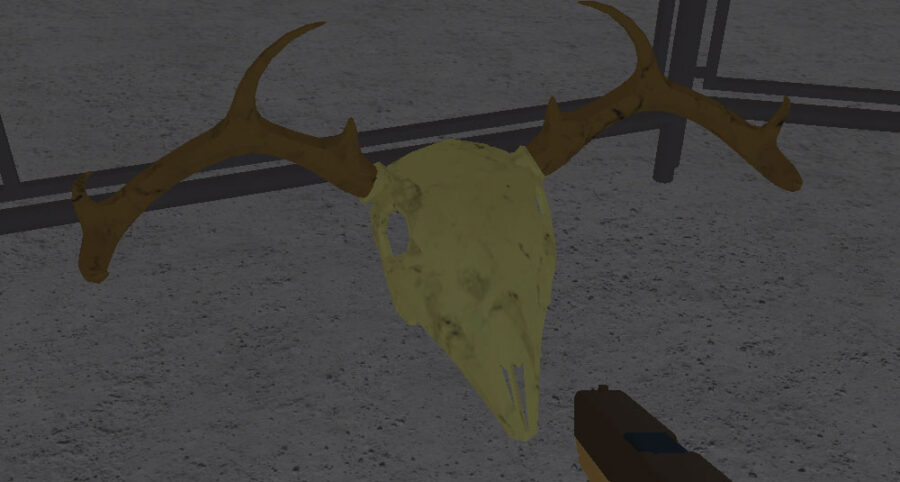 Once you find that skull, interact with it by pressing E on your keyboard or tap on it if you're on a mobile device. If things have been done properly, your screen will be tinted red. Now, you will need to stay on this server and play ANOTHER game on Dizzy. It can't be this one, it has to be another round of Dizzy on the same server. If you're on a VIP Server, you can easily just make a new game on Dizzy. However, if you're doing this on a public server, you will need to just hope Dizzy gets voted for again soon.
Once you're on Dizzy again, you just need to get a single elimination to earn the Wendigo badge and receive the skin! Here's what it looks like:
Just head into your locker, hit character, and find it here to equip it! If you had any trouble following this guide, check out the following video:
Be sure to also check out our Arsenal Codes, how to get the Karambit, how to double jump, and how to get the megaphone guides!