Twilight Daycare, similar to Adopt Me, Brookhaven, or Livetopia, invites players to take the role of a child or adult and create or join the family of their dreams. Stay in the daycare and participate in various activities, or explore the neighborhood and see what you find—the choice is yours! Who knows, you may even find some secret badges on your journey... Hint, hint!
How to earn the You Found It! badge in Twilight Daycare
The You Found It! badge in Twilight Daycare is a secret badge that, unfortunately, changes its location pretty regularly. In fact, by the time you're reading this article, there's a chance it may be hidden somewhere else! For now, however, the badge can be obtained by following along with the brief steps below.
Once you've spawned into Twilight Daycare, leave the daycare building and turn right. When standing at the location in the image below, walk forward and around the playground.
Related: Best Roblox games like The Sims
Now that you're looking at the back of the daycare, continue forward along the path detailed below.
When you reach the very back wall of the daycare, you should notice a poster hanging in front of you.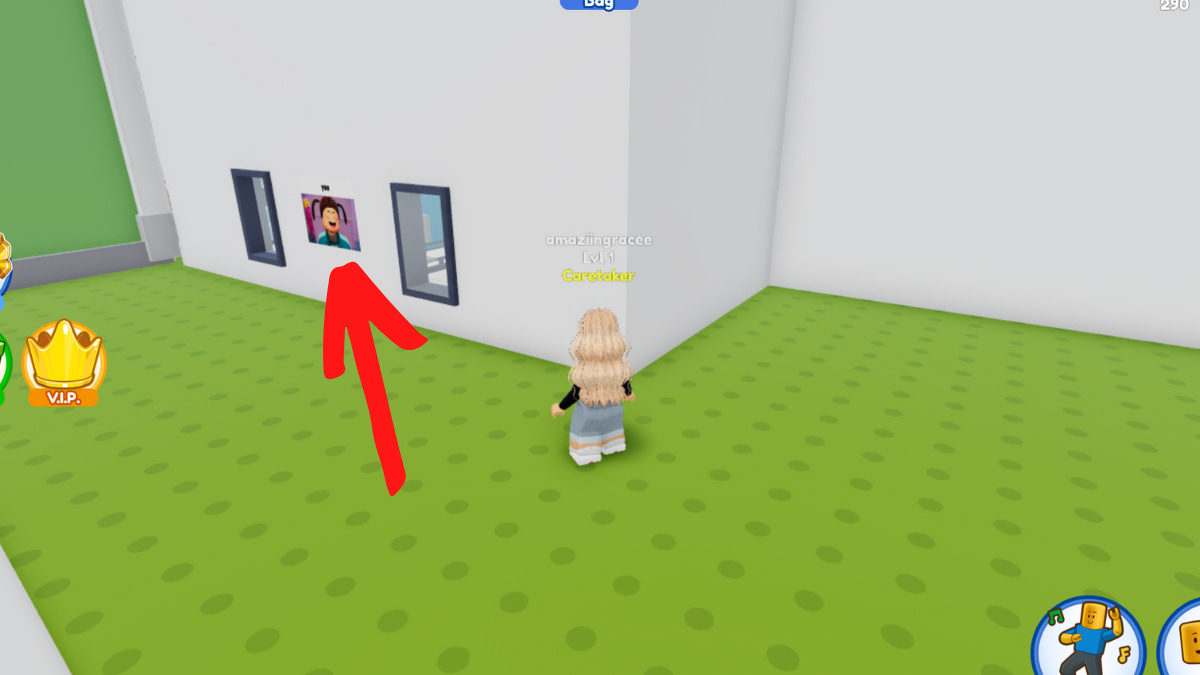 Approach this poster and click on it. Upon doing so, you will earn the You Found It! badge. That's all there is to it! Keep in mind, however, that the location of this poster may change as the Twilight Daycare map is updated.
Looking for more Roblox content, including badge related guides? Check out our recent articles on How to get the Professional Time Waster badge in Public Bathroom Simulator – Roblox or How to get the Buddies badge in Maple Hospital – Roblox here on Pro Game Guides!