Pet Simulator X's 2023 Valentine's Day update is here and with it has come new eggs, pets, currency, and even a secret area! For a quick look at how to enter this secret area, the Cozy Cove, continue reading our brief guide below. Or, if you're looking for some Pet Simulator X freebies, check out our codes list!
How to find the secret Cozy Cove in Pet Simulator X
The secret door that leads to Cozy Cove can be found inside the Valentine's Day event area. To reach the event area, teleport to the Shop area of Spawn World and look for the pink building pictured below. Walk up to this building and press E to enter it.
Once inside, follow the stairs up to the main circle. Here, you should see the two Valentine's Day eggs along with a tall waterfall.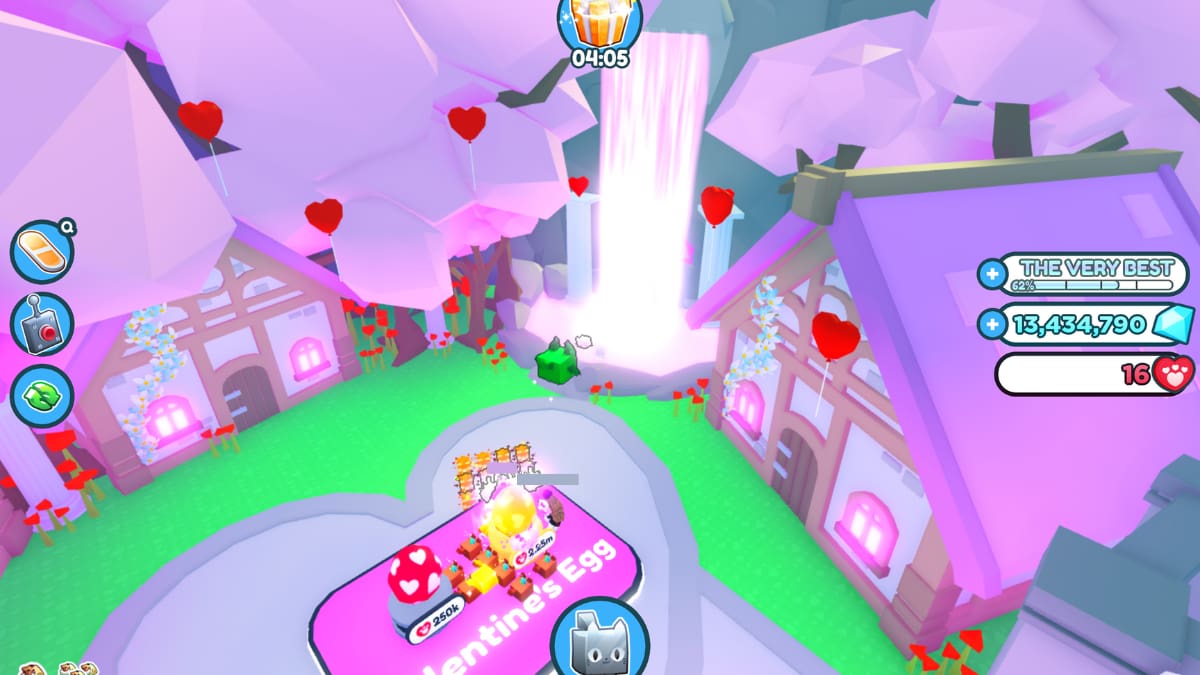 Related: Best Huge Pets in Pet Simulator X
Hidden behind this waterfall is the Cozy Cove door!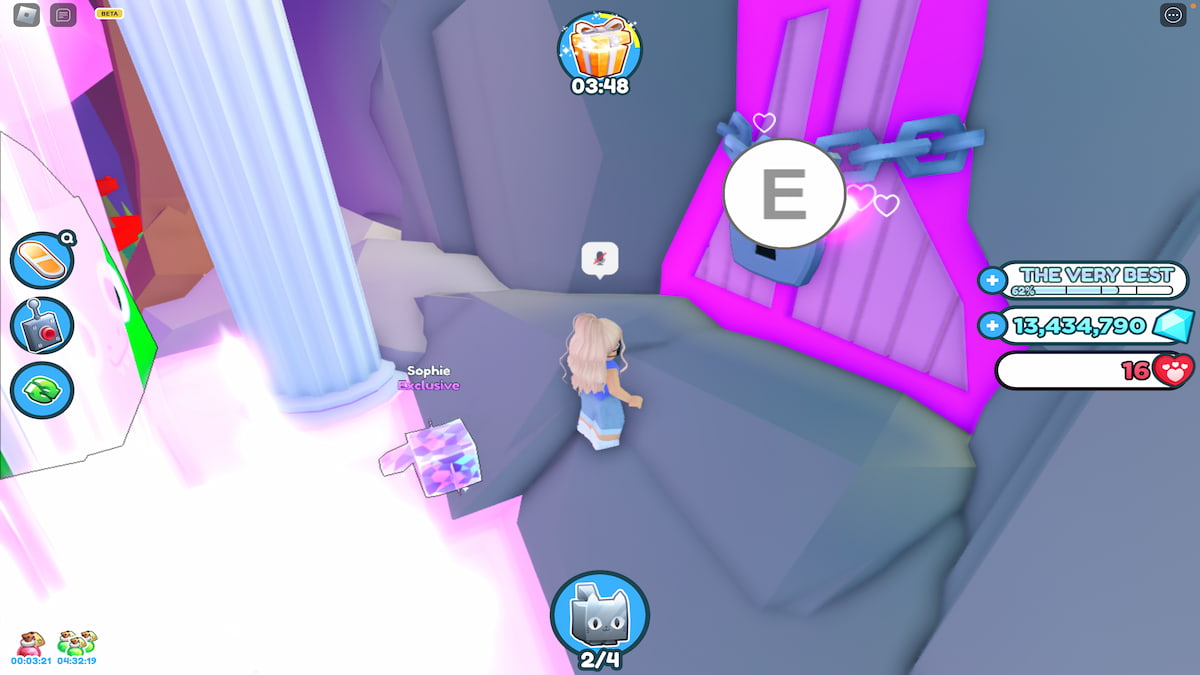 How to enter the secret Cozy Cove in Pet Simulator X
Before you can unlock this door, you'll need to complete the following three quests in the order listed below:
Break 100 Heart Piles
Collect 25 Heart Present Boxes
Open 150 Valentine's Day Eggs
Heart Piles and Heart Present Boxes spawn randomly around the normal Pet Sim X map, but do so pretty rarely, so be sure to destroy one as soon as you see it!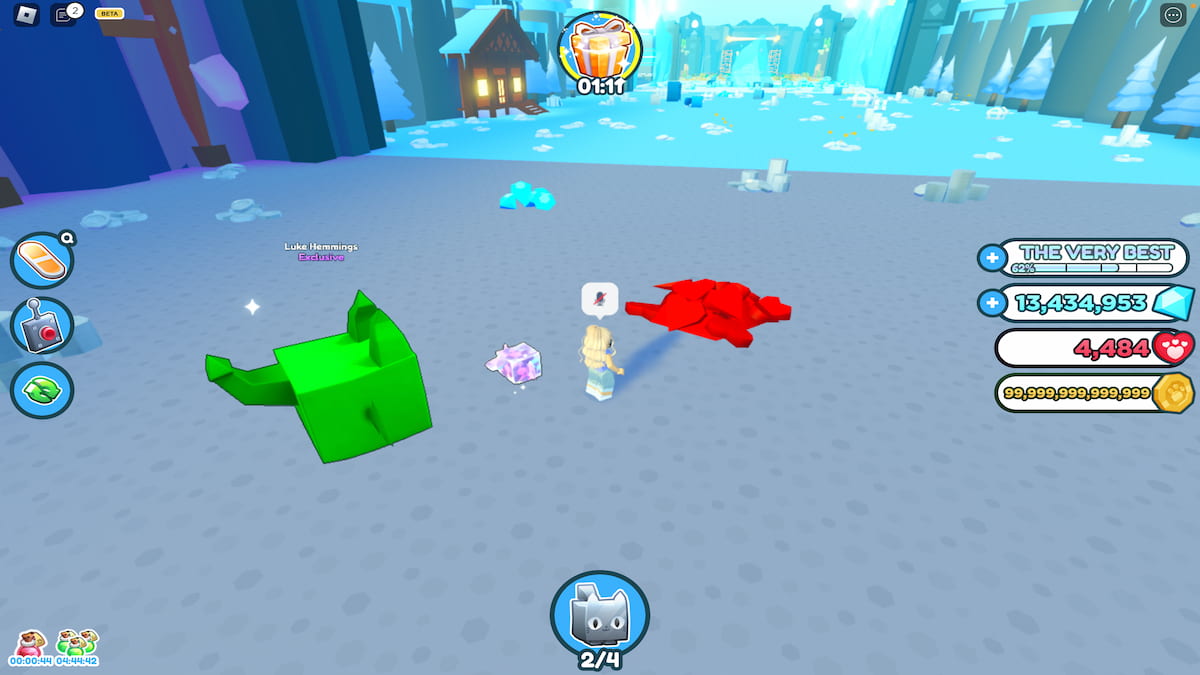 The Valentine's Day eggs, as mentioned earlier, are located in the general Valentine's Day event area and cost between 250,000 and 2.25 million Hearts to hatch.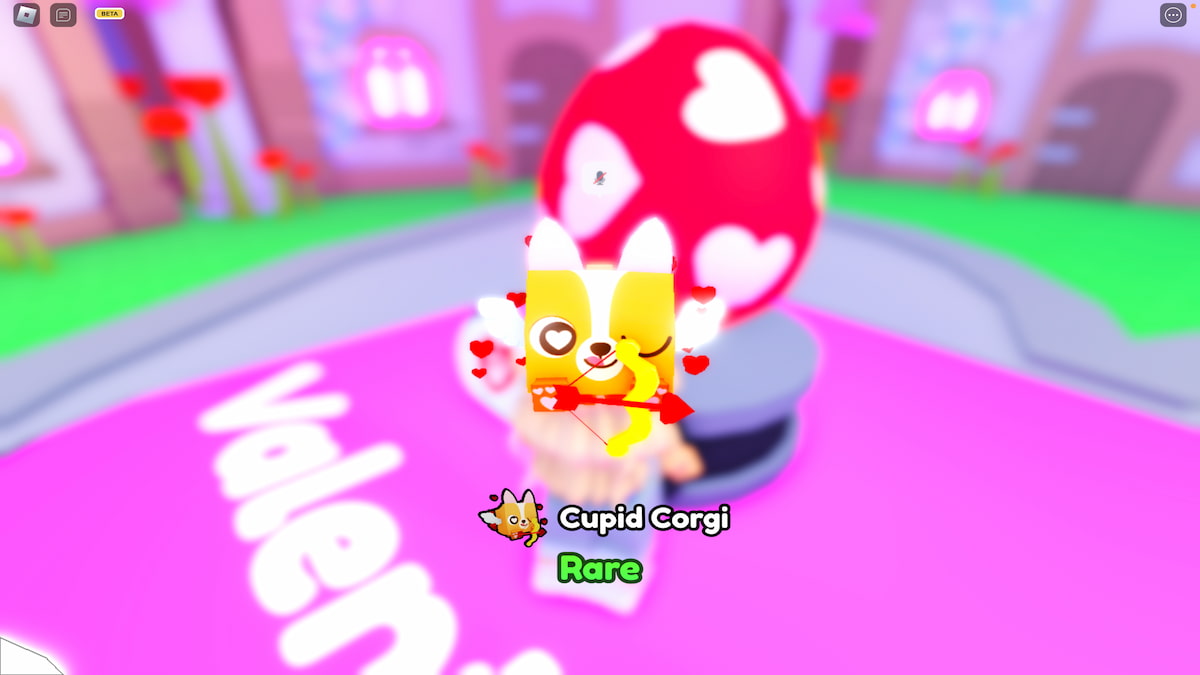 Once you've completed all three quests, the locked door will open and you'll be granted access to Cozy Cove! Inside this area is a massive event chest and tons of event currency—if you're hoping to unlock as many Valentine's Day pets as possible, farm this area as much as you can, as it won't be sticking around for much longer!
Looking for more Pet Simulator X content? Check out our recent guides on How to get the Doodle Dolphin in Roblox Pet Simulator X – Secret Barn Doodle Egg Location or How to get the Huge Peacock in Pet Simulator X – Roblox here on Pro Game Guides!