The Lamb pet features in the Easter Update 2021, a late Spring event for all Adopt Me players. This update includes a special Easter Egg Hunt game, new accessories, furniture set items, and more.
New Easter Update 2021 Pet
The new pet featured in the Easter Update is the Lamb! This new Adopt Me friend costs 250 Robux to unlock at the Egg Stand. This is the only way to get the Lamb unless you trade it from someone who already owns the pet. You cannot use in-game Bucks to get the Lamb.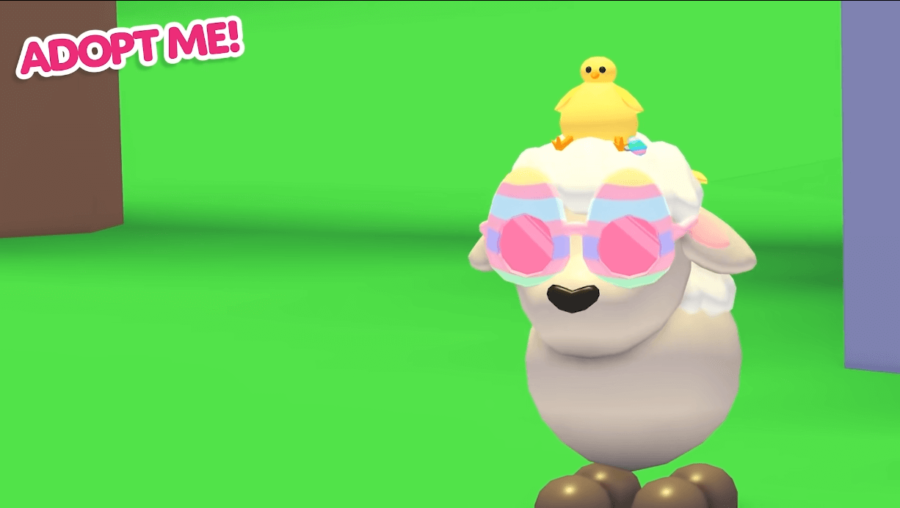 All Easter Update Accessories
There are five limited-time accessories available at the Egg Stand. These accessories can only be obtained with Eggs that you have collected from the Egg Hunt minigame (see below). They will disappear from the game at the end of the event, so start collecting Eggs as fast as possible!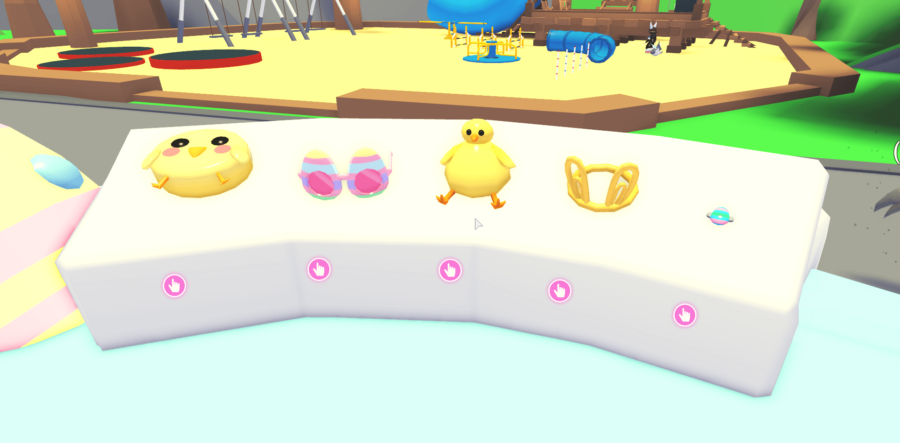 Check out this list of all the Easter Update accessories, with prices included below.
Bunny Ear Tiara - 600 Eggs
Egg Glasses - 400 Eggs
Chick Backpack - 250 Eggs
Chick Hat - 250 Eggs
Egg Barrette - 100 Eggs
Related: Roblox Adopt Me Ocean Eggs – Pets List and how to get Eggs
Easter Update Minigame
The Egg Hunt is a daily minigame featured in the Easter Update that you won't want to miss. Players must run around Adoption Island collecting 30 eggs in total per day. It looks like you can only play the Egg Hunt once per day, with 30 more Eggs refreshed on Adoption Island. You should return each day if you want all five of the Easter Accessories.
These Accessories can only be purchased using the currency collected from the Egg Hunt. Each Egg you collect adds 10 points to your currency. Assuming you collect all 30 Eggs, that equals to 300 points per day. This is just enough to ensure you can collect all five of the items across the next two weeks.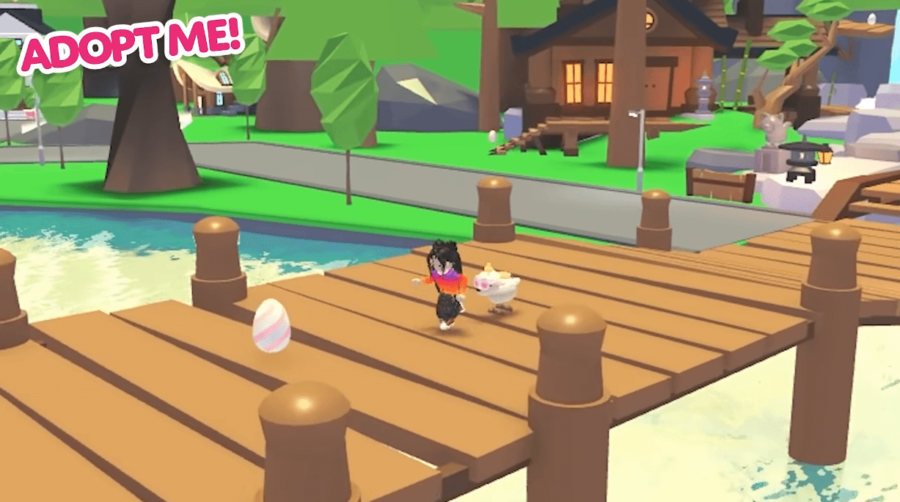 Easter Update Furniture Set
The new Easter Update 2021 furniture set in Adopt Me can be purchased within your home. There are seven items in total, all of which are purchasable with in-game Bucks.
Check out the full list with prices included below.
Plush Bunny Pet Bed - 180 Bucks
Bunny Bed - 150 Bucks
Egg Shower - 120 Bucks
Egg Crib - 100 Bucks
Cracked Egg Water Bowl - 80 Bucks
Cracked Egg Food Bowl - 80 Bucks
Chick Fridge - 40 Bucks
Easter Update Release Date - General Information
The Adopt Me Easter Update 2021 went live on Thursday, April 29 at 8am PT / 11am ET / 4pm BST. Check out the video below for the initial preview of the new Lamb pet, Egg Hunt game, accessories, and furniture set.
When does the Easter Update end?
After the Easter Update goes live on April 29, it will end two weeks from the launch date. If you are unsure of how much time is left, there is a countdown displayed at the Egg Stand on Adoption Island to track how much time is left in the event.
Additional Photos
Check out these additional screenshots of all the new content available during the Easter Update 2021 in Roblox Adopt Me!
Looking for free Roblox rewards? We have a ton of them in our Roblox Game Codes post! You can also get a bunch of free stuff via our Roblox Promo Codes page.