Secrets are everywhere in Roblox Museum Tycoon, and it's up to you to unearth them. Your detective and entrepreneurial skills will be tested as you unlock new quest lines and help guests and staff improve your Museum experience. Grab that flashlight because there might be things that go bump in the night at this Museum.
Claiming these codes for Roblox Museum Tycoon will give you Cash. Cash is the in-game currency for your Museum to be upgraded with and your character. These character customizations are purely aesthetic and won't affect your character's stats.
Roblox has games that will test your business skills; use these codes to boost your start-up funds to get your empire growing quickly. Try the codes for Roblox Airport Tycoon Codes, Roblox Bank Tycoon Codes, Farm Factory Tycoon Codes, Poo Tycoon Codes, and Ore Smelting Tycoon Codes.
All Roblox Museum Tycoon Codes List
Updated September 6, 2022

Added a new code.
Roblox Museum Tycoon Codes (Working)
Here's a look at all of the working Roblox Museum Tycoon codes.
15000wow—Redeem for 1k Cash (New)
8000yes—Redeem for 1k Cash
Dexus Studio—Redeem for 250 Cash
Museum—Redeem for 250 Cash
Museum Tycoon—Redeem for 500 Cash
Roblox Museum Tycoon Codes (Expired)
These Roblox Museum Tycoon codes no longer work.
wolfy—Redeem for 1k Cash
2000nice—Redeem for 1k Cash
4000thanks—Redeem for 1k Cash
Roblox Museum Tycoon Frequently asked questions
Here's everything you need to know regarding Roblox Museum Tycoon codes.
How to Redeem Roblox Museum Tycoon Codes
It's easy to redeem codes for free rewards in Roblox Museum Tycoon.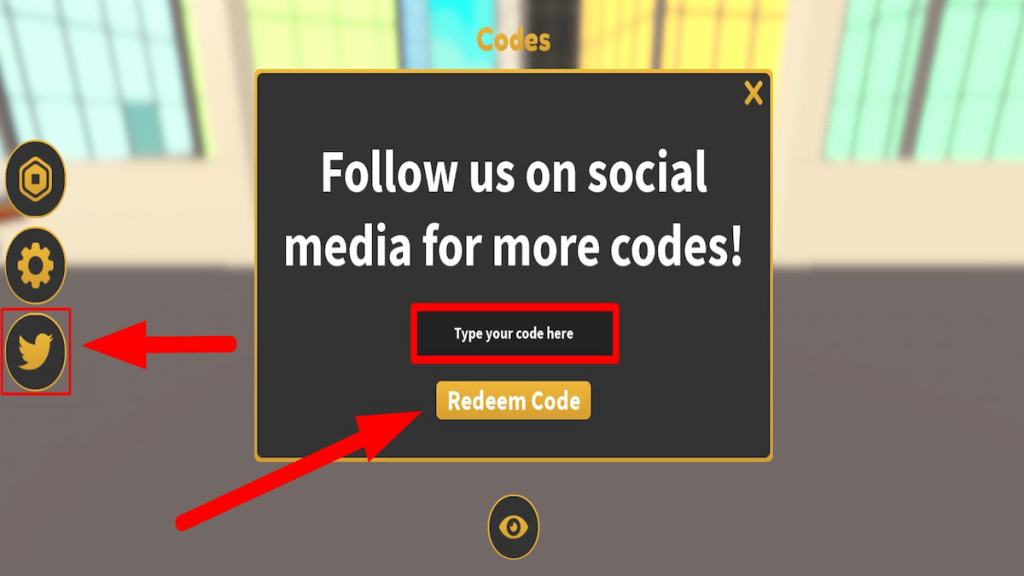 Launch the game.
Press the Twitter button on the left side of the screen.
A new window will appear where you can enter each working code into the text box.
Press confirm to receive your free reward.
How can you get more Roblox Museum Tycoon codes
To get the latest codes from the developer, Dexus Studios follow them on Twitter @DexusStudio and their Dexus Studios Discord Server. You can also subscribe to their YouTube channel Dexus Studio for extra content. Make sure to bookmark this page and return for the latest Roblox Museum Tycoon codes because we at Pro Game Guides have you covered for all the latest rewards to claim.
Why aren't my Roblox Museum Tycoon codes working?
Several reasons why your codes are not working for Roblox Museum Tycoon. The codes could have expired already. Most codes on Roblox have an expiration date determined by the developer. Make sure to claim these rewards before they disappear. These codes may be mistyped or misspelled into the text box incorrectly. Ensure your code is typed out correctly before clicking the Redeem Code button. To avoid these mistakes, copy and paste the codes from our list.
Where to collect Tires in Roblox Museum Tycoon
To collect Tires in Roblox Museum Tycoon, you must travel to the back end of the museum. When you spawn into the game, you will be spawned on the outside of the building, run directly to the back, and follow the walls. The Treasure Box will be standing right behind the building. Hold down the E key to collect the Tires in the Treasure Box.
What is a Roblox Museum Tycoon game?
A Roblox Museum Tycoon game will allow you to run and manage your own museum. The museum has been built for you, and now you must complete quests to get Cash to upgrade the museum's different showrooms and themed rooms. Discover mysteries in the museum and help staff and guests so you can climb to the top of the leaderboards and become the wealthiest Museum owner!
If you're looking for codes for other games, we have a ton of them in our Roblox Game Codes post! You can also get a bunch of free stuff via our Roblox Promo Codes page.