Getting chased down by a giant mutant crocodile is seriously a scary experience, you definitely are going to need some extra help when it comes to avoiding and hiding from this monster. We give you the codes to help you survive this beast in this Roblox title. This Roblox Mutant experience is going to keep you up at night!
Horrifying as this is, this is survival at its best. Do you need that extra lifeline so the Mutant can stop killing you all the time? The coins in game are used for different skins and traps that you can use for your avatar or while you are playing as the Mutant himself. We have the codes for you to help you stay alive for just that little bit longer.
If you are looking for other frightening experiences from the Roblox world we have other terrifying games that will keep you on your toes and keep you looking over your shoulder. Try these codes to help you survive! Roblox Nanny Codes, Roblox Dog! Codes, Ro-Ghoul Codes, and our favorite Roblox: Best Scary Games.
All Roblox Mutant Codes List
Updated May 17

All codes available
Roblox Mutant Codes (Working)
Roblox Mutant Codes that are currently working:
RELEASE—Claim for 150 coins.
Roblox Mutant Codes (Expired)
These codes are no longer valid:
1KLIKES—Claim for an exclusive free reward.
How to Redeem Roblox Mutant Codes
It's really simple to claim Roblox Mutant codes.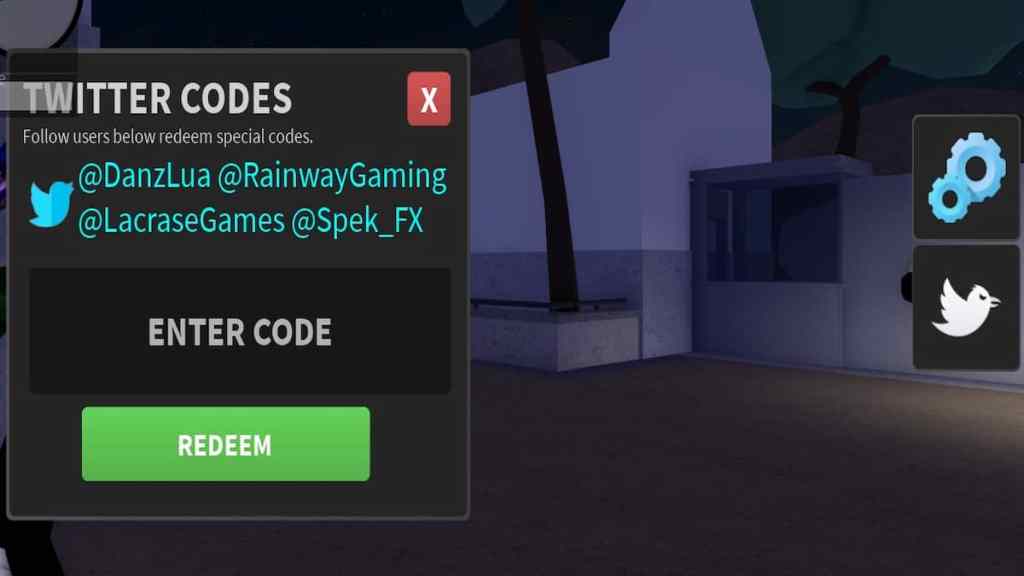 In game, press the Twitter bird icon on the right-hand side of the screen.
Copy and paste the code into the Enter Code box.
Click the green Redeem button.
How can you get more Roblox Mutant codes?
You can follow the Roblox page and Developer for the Roblox Mutant game to get all your latest news and codes from them. Follow DanzLua's Twitter, the Discord, or join the Roblox Fat Wallet Productions Group.
If you are looking for more Roblox Mutant codes, the best way to do it would be by following this page for the latest updates for the codes. Remember to bookmark this page so you never lose out on missing those codes!
Why are my Roblox Mutant Codes not working?
Most Roblox games are time-sensitive when it comes to codes. These codes can last for only a few hours if they are not claimed.
A simple mistake could even be by misspelling the code when entering it. To make sure that you do this correctly, just copy and paste the code from our list. Remember to include all the punctuation from the code too!
If there is a code from our list that has expired please leave a comment for us so that we can keep your favorite Roblox game up to date.
What is Mutant game?
The Roblox Mutant game is a horror game, several players get dropped into the game and you have to survive by not being killed by the Mutant for a certain amount of time. You will have to outlast, outrun and evade your way out of being killed by the Mutant. The Mutant never tires or never stops. There are other players in this game mode with you. The longer you go without dying the more points you will accumulate. Make sure to use these other players as Mutant bait so you can come out as the best survivor. Don't let that creepy croc get you!
You can also get more free codes to help you in all your Roblox adventures by going to the Roblox Promo Codes page. We have you covered when it comes to all things Roblox.